The Perfect Blouse, with Sandra Miller: Introduction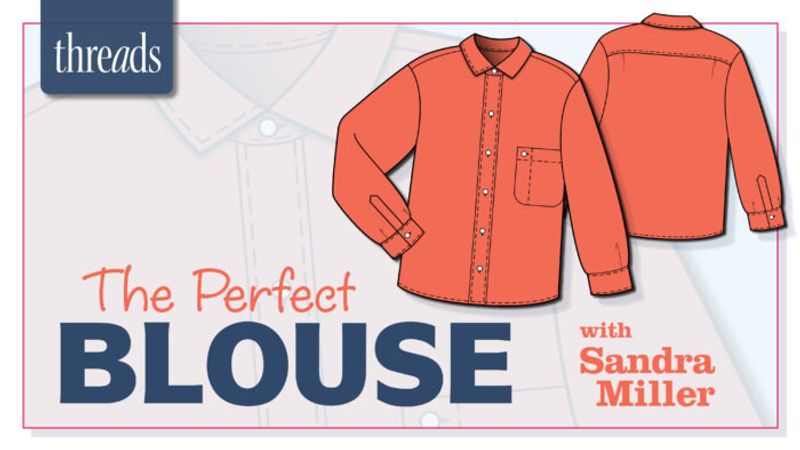 Video: Threads magazine
Sandra Miller, from independent patternmaker Cutting Line Designs, hosts this 15-part series on constructing a man-tailored shirt. Sandra has come up with a method of sewing with precision and helps others to do the same. She explains in this introduction that she developed her process for sewing success after analyzing her own sewing mistakes and seeing those of her students. As a base pattern, Sandra works with The Blouse Perfected, a traditional shirt-style blouse.
In this video series exclusive to Threads Insiders, Sandra walks through the steps for creating the shirt while explaining techniques for:
shirt collars
collar bands
plackets
four-button front
sleeve plackets
cuffs, and other details
Coming up: Sandra starts the series by explaining how to determine the correct pattern size. Note: Two new installments are released each week in this series through October 20, 2022.