@montanastrange | Sewing Influencer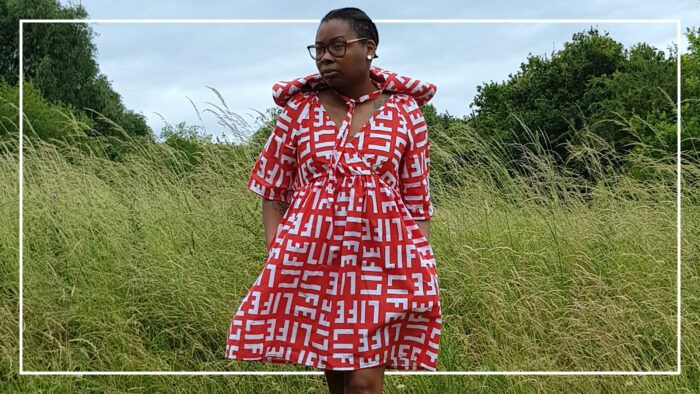 Montana Howe is a self-described quirky dresser, fabric hoarder, and yarn collector from Birmingham, United Kingdom, who shows off her me-made wardrobe @montanastrange. I love the way they combine goth/punk with a whimsical, feminine twist to create an aesthetic I adore. Taking inspiration from pop culture and vibrant fabrics, they are a joy to watch.
---
How did you learn to sew?
I remember getting really interested in cross stitching, following the painted image on the aida [cross-stitching fabric], a cow. From there, I used a sewing machine for the first time at school in home economics class. I think I made a pillowcase.
Fast-forward to college where I learned how to construct patterns and sew garments.

Which sewing word or term is your favorite?
It has to be "sewist." This is what I refer to myself as. Seamstress seems gendered, sewer can be mistaken as a plumbing term, and tailor is more to do with structured sewing. As soon as I read this word, I knew it fit perfectly for me.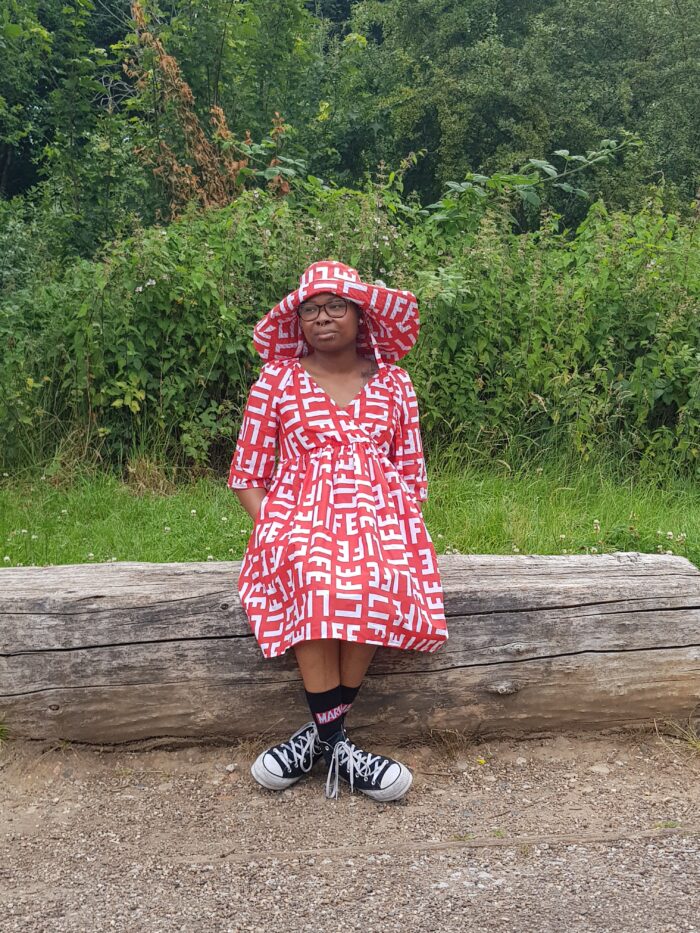 Which fabric do you enjoy sewing the most?
Any cotton or poly-cotton with a loud or creepy print is a big hit for me. It's so versatile. The same goes for jersey—I like four-way stretch for figure-hugging, two-piece outfits.
What are you currently sewing?
I have three projects on the go right now. One is a Pomona Pants (pattern by @AnnaAllenClothing) hack for my mom. I've added a detachable bib to the wide-leg version that I've widened at the legs to create a culotte shape.
The other is the Star Dress (@analuisavazgomez); both the pants and dress are made from a vibrant Ankara fabric my mom got at our local Birmingham Bullring markets.
The final one is a pattern test in a black-and-white striped poly-cotton and black cotton from the remnants of a bedsheet.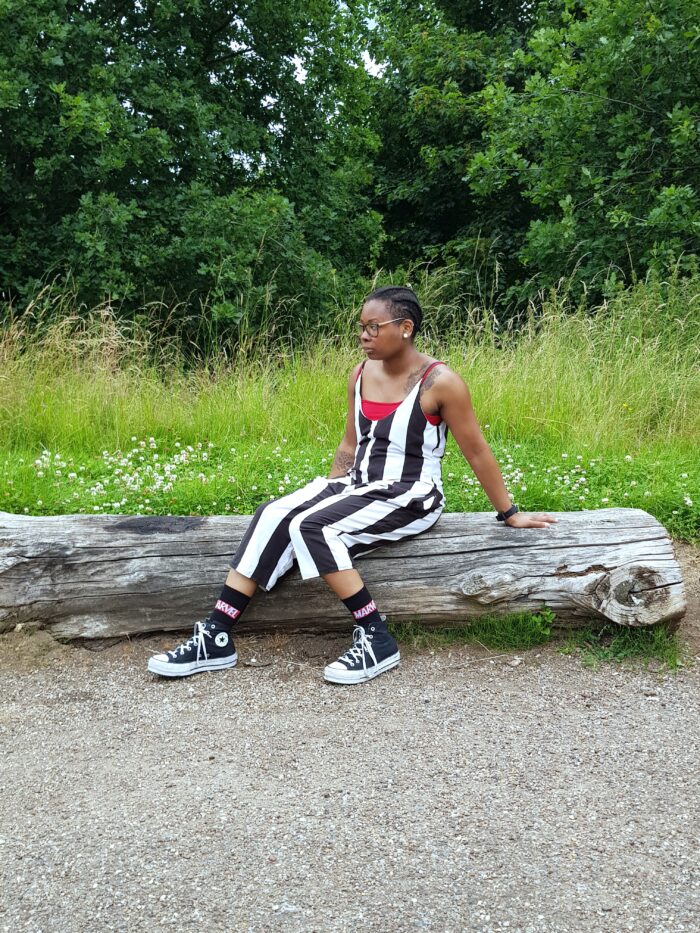 Please share what you love about sewing.
The main reason I got into sewing was to make clothes I wanted that were true to my style and personality. Being alternative, looking for clothing was tough as a teenager. It was either expensive, hard to find, or not quite what I was looking for. Now that I have the money to spend on clothes, I'd rather buy the materials I need to make them. Customizing ready-to-wear (RTW) clothes makes them unique to me.
It makes me beam once I've finished a piece and it turns out (almost) exactly how I pictured it.
Another reason I like sewing is re-creating RTW items in a color or print I like more, being able to visualize something in a way that would suit me is a good feeling. Looking back at sketches I made in college and knowing I can make them now—what a full-circle moment!
---
Photos: courtesy of Montana Howe, @montanastrange. 
---
For more of the most followed and admired sewers on Instagram, check out the Threads  Sewing Influencers collection.