Natalie Chanin: Thoughts on Sustainability and Community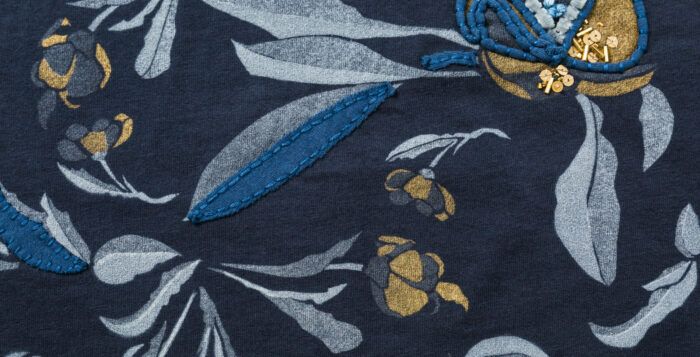 Natalie Chanin, the groundbreaking founder and designer of Alabama Chanin, dives into sustainability and the company's environmental commitments in Part 2 of a conversation we started in the Winter 2022 issue of Threads magazine. This extended chat includes Natalie's thoughts about some of her favorite not-for-profits and how returning home in 2000 changed her.
Read Part 1 in the print issue or find it online here. Part 1 focuses on Natalie's newest book, Embroidery: Threads and Stories from Alabama Chanin and The School of Making (Abrams, 2022), in which she chronicles the origin story of Alabama Chanin, as well as hand sewing and how to get started with her techniques. You'll also find a source list for learning to sew your own Alabama Chanin-style garments.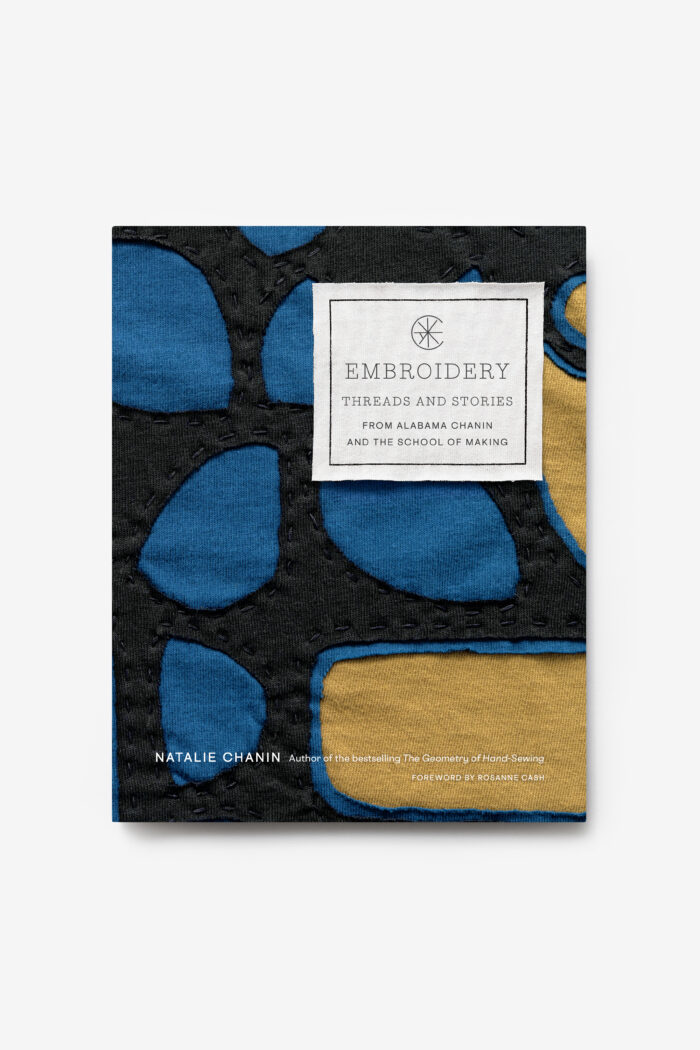 Natalie Chanin's newest book charts her creative process and illustrates Alabama Chanin principles. Photo: Abraham Rowe, courtesy of Alabama Chanin and The School of Making.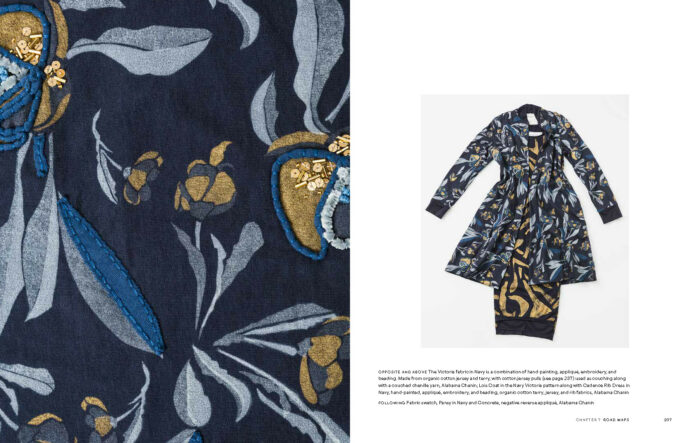 Our entire conversation has been edited for length.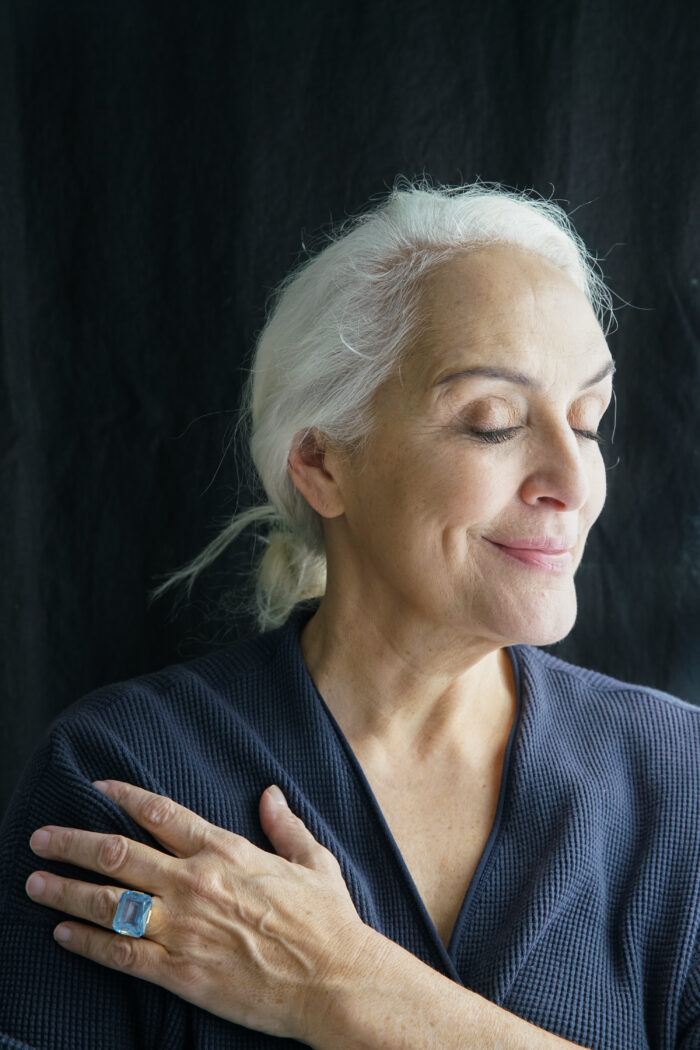 Alabama Chanin's commitment to sustainability
Elaine Lipson: Sustainability, ethics, and the environment—you've integrated those things into every aspect of Alabama Chanin, your company. But you probably felt like a lone voice in the wilderness, and now people are recognizing that it's critical to think differently about clothing. How are people responding now to your use of organic cotton, your consciousness around domestic production, all of those things that are a part of Alabama Chanin?
Natalie Chanin: It has just been recently that people are circling back around to our work. I think there's a lot of people who are doing this kind of work now, and it's so funny, I read something in an article the other day that I'm now being called a pioneer of sustainable design, and you know, I guess that just comes with age and years. When we first started, anytime there was a conference that was about sustainable design, there were four or five of us that were always asked to speak.
Now there's a whole younger generation that are in the spotlight now, and I'm the older generation, which is not really exactly true, but I appreciate it. I appreciate that people are honoring 20 years of the work that we've done because, as you know, it's not always been easy.
EL: What was the hardest part about your commitment to transparency and environmental responsibility in the company and in design?
NC: Well, I would say it's still hard. We had a huge supply chain issue these last two years, and in full transparency, we could do better with the dyes we're using. We need to really work on that. There's so many steps in the process to making a garment, and so many things that can go wrong. Like having too much rain, or too little rain on the crop, and the crop isn't to the standard that you need. One year we lost—this was many, many years ago—there was a small family spinner in Tennessee that did all of our spinning. And then suddenly they went out of business from one day to the next, and the supply chain was broken. There was not another spinner in the US that could take up what they were doing. Then over the years other spinners have come up, and we're really grateful for them.
So now we have a strong supply chain. But it can get better. I was talking with somebody recently, there's a chemical that they use, and [I was] trying to understand what the environmental impact is of this chemical that needs to be used for our fabric. It never stops, that sort of work. I think that is the hardest part—you can't look away for a minute, and you have to stay on top of it all the time. But I guess that's part of running a business too. Steven, we worked together for 17 years; he said, if it was easy, everybody on this block would be doing it. He's right.
EL: For sewists who want to do more to make their sewing practice and wardrobes sustainable, what are some things they can think about? 
NC: Just sewing for themselves and not purchasing low-quality, low-integrity pieces from around the world already contributes to the story and the ongoing saga of sustainability. You know, looking at where fabrics are made and who is making them, and choosing organics where possible—these are easy things you can choose. Some of those fabrics are more expensive, so it is a commitment, it means making less with better, but there are a lot of companies right now that are doing really great work. 
Following great organizations like Fibershed, or the Texas Organic Cotton Marketing Cooperative, or Textile Exchange—you can learn a lot. Textile Exchange is a great organization to get involved with and has a page on their website that lists all of the companies producing organic goods. So sometimes you dig deep, and then you have to dig a little deeper. There are also some crafting stores in the U.S. that are thinking about the environment and communities, like A Verb for Keeping Warm in Oakland, California.
So you can start to build your community and start to connect with people who are crafting in a similar way and really trying to make an impact. Sally Fox (of Fox Fibre), she's selling her fibers to different companies. In everyday life, choosing organic sheets from reputable suppliers helps. Buying organic food helps. It eliminates genetically modified organisms (GMOs), it builds organic farming communities—it contributes, every single bit.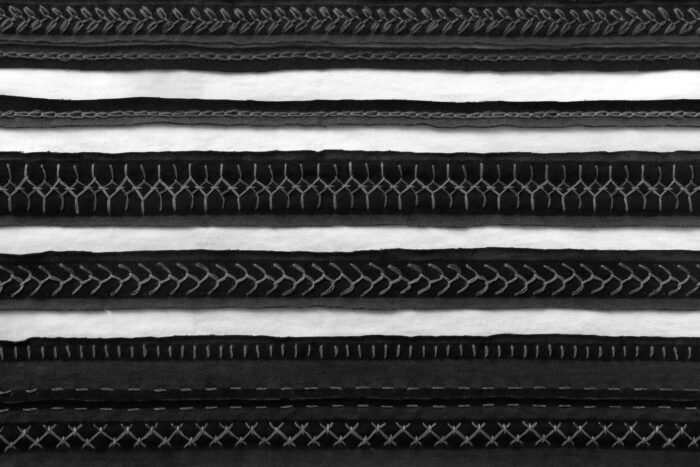 Partners in change: Project Threadways & more
EL: Tell us about Project Threadways, what that is and why it's important to you. 
NC: Project Threadways is the 501(c)3 arm we created officially in 2019. It was inspired by the Southern Foodways Alliance and the work they were doing around foodways. When I first came home, NAFTA (North American Free Trade Agreement) had been signed in '95, and I came home in 2001. Before NAFTA, this community was known as the T-shirt capital of the world. A lot of companies shut down immediately, and there were some companies that were able to hang on.
My experience of meeting all these people who had worked in and around the industry and hearing their stories, I sensed  there was a lot of sorrow around the collapse of the textile industry. The U.S. went through a phase where it wasn't interesting anymore to "work in a factory" and factory work was degraded from being part of the artisan process to being  considered a bottom-down job. 
My experience of listening to people who had worked in the industry here was that it was very well-paid, the workers were highly skilled, and workers built families within their structures and in some cases even families across generations were working in the same division or department. I started collecting a lot of these stories as oral histories early on, and we continued over the years. We did some other things besides Threadways like Makeshift, where we hosted conversations around making and meaning.  
So it was a logical extension of this work of collecting stories and another part of living and working in Alabama, in the South, in the southern region, in cotton specifically. As we all know, there's a really ugly history of cotton in America—and across the globe—that you can try to look away from, but it's still around us every single day.
All of us at Alabama Chanin needed a place where we could attempt to have hard conversations and try to understand this legacy, and address the history of cotton, and to try and imagine what the future could look like. So Threadways became a place where we could begin those conversations, invite scholars, artists, and makers who think about this kind of work. Project Threadways is all these things and hopefully more. It's still very small. We have  a part-time executive director now, which is new for us, and we hope to see that grow into a full-time executive director.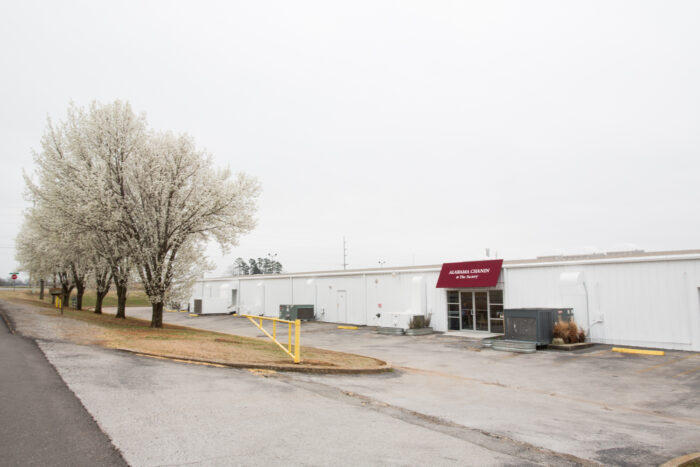 EL: Do you plan to expand the conversation beyond the South to other parts of the country? 
NC: The funny thing is that it has always been larger than the South. You start with the cotton grown in this region, and it expands very quickly. For example, much of the cotton grown in the south was shipped to the Northwest and processed there. It was turned into cloth and indigo-dyed—often by underpaid and exploited sectors of the population. So there is the story of the enslaved in the South, but northern mills were fully complicit with what was happening in the South.
Then, after emancipation, there's another story that the mills that were started in the North were physically moved; they took them apart brick by brick and rebuilt them in places where it was less expensive to produce—like the south. Sweetwater Mill was active in this community from about 1890 to 1940, '50;  they made underwear. That mill had been moved three or four times brick by brick.
And then, from the '50s into the mid-'90s, it boomed. The T-shirt went from only being worn underneath clothing  to being worn on the outside. This change in use helped to create  the rise of the textile industry in my hometown. Of course, there was cheaper labor somewhere else so this work eventually moved to that cheaper labor. 
We have a new cotton museum here; this is another national story. Essentially, the Native American removal in our community was a land grab for growing cotton—among other things. There were roads that the Native Americans were forced to take to the west, and then other roads that enslaved people were brought in on to farm the stolen lands, so there was a removal and bringing in. Those two things happened, so you're already talking about a national story. 
Carrie Barske Crawford  is a public historian who runs the Muscle Shoals National Heritage Area through the National Park Service, and we have a public history department at our local university. She has done quite a lot of work in the story of the Northeastern textile mills and their rise and fall. She's presented about that in two of the Project Threadways symposiums.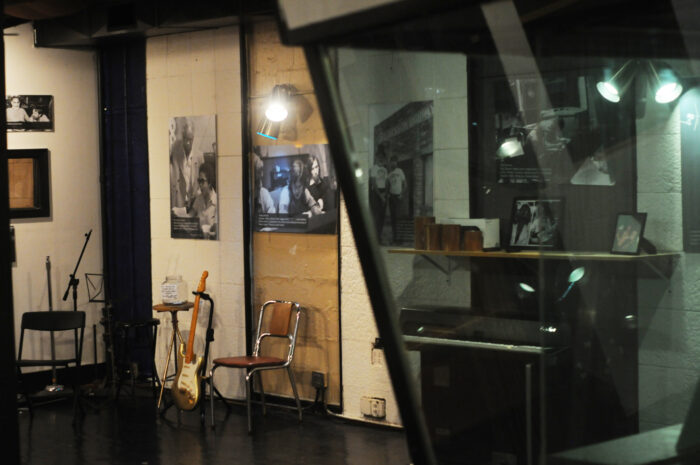 EL: Tell me about Closely Crafted—something new that you're a part of? 
NC: Yes, this is a great new not-for-profit organization to shine a light on craft and craft in America specifically. It was created by milliner Gigi Burris O'Hara, and I'm proud to be sitting on the board of directors of the organization. Their focus is really on fashion and the craft that it takes to produce fashion sustainability—the skill. The goal is to work on next-generation training and internships and talk about craft as a whole, about how to sustain it and how to foster it in America again. 
Natalie Chanin on coming home, building community
EL: Do you have any final thoughts on the idea of home and community that you talk about so eloquently in the new book Embroidery (Abrams 2022), as we've all had to reevaluate what home means to us over the past couple of years—and many of our readers, of course, sew at home? 
NC: Coming home certainly changed my life. I always have said that as a young adult I couldn't get out of here fast enough or get far enough away. I went to the other side of the world, and never imagined that I would return to live here. It's so funny that my life's work really began by coming back home. I just never thought, I never anticipated that or saw it. But I guess once it happened I embraced it and I have been able to build a beautiful community of like-minded people. 
However, I also don't want to discount the time. In the era I returned home, early 2000, the internet was just beginning to find traction. When we were selling that first collection, two people had an email address. You had to dial up for internet service. At the same time that I came home 20 years ago, a lot of people were starting to realize that they could live fulfilled lives in places outside of New York, Paris, London, and L.A. You could start an organization like the Southern Foodways Alliance and study deeply and widely about foodstuffs, and have inspiring events and conversations and show people how to gather and enjoy outside of metropolis areas that had traditionally been where—let's call it "the party"—happened, the epicenters of culture. 
And you know, I love going to New York and diving into the idea of Metropolis, there's so much still that larger cities have to offer. But there's also a way to connect now that wasn't available in 1999. It's very different today. I think people forget that it accelerated fast. If I had come home four years before, I'm not sure we would have had the systems where we could ship our clothing all over the world from a small town in northwest Alabama.
It's really easy to forget that this isn't what the world looked like 25 years ago. There's an era, there's a time, and there's a culture that is prevalent in every time and it does change. The changes that began in the early 2000s helped form who we are today.