Pattern Review: Atelier Brunette La Veste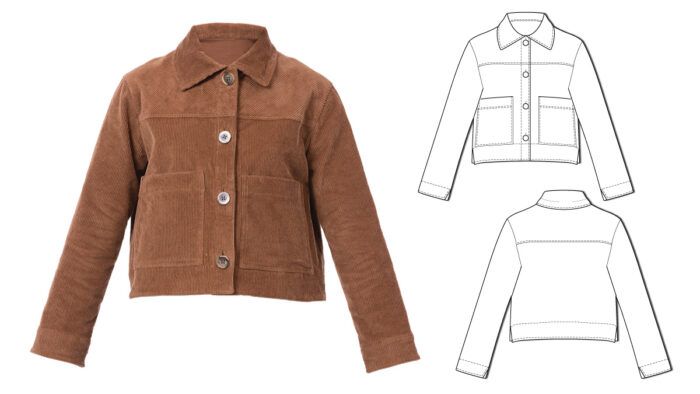 Iconic Workwear Jacket
Skill Level:
Rated for intermediate sewers, this pattern has many construction elements. It features buttonholes and topstitching on possibly bulky fabrics. The instructions are thorough and accurate.
Size Range and Fitting:
French sizes 34 to 46 for busts 31-1/2 to 41 inches.
Fabrics:
Stable midweight to heavyweight textiles such as corduroy, denim, twill, tweed, or Ultrasuede. Luxurious materials, such as fancy brocade, suede, or velvet, would be a fun contrast to the jacket's unfussy cut.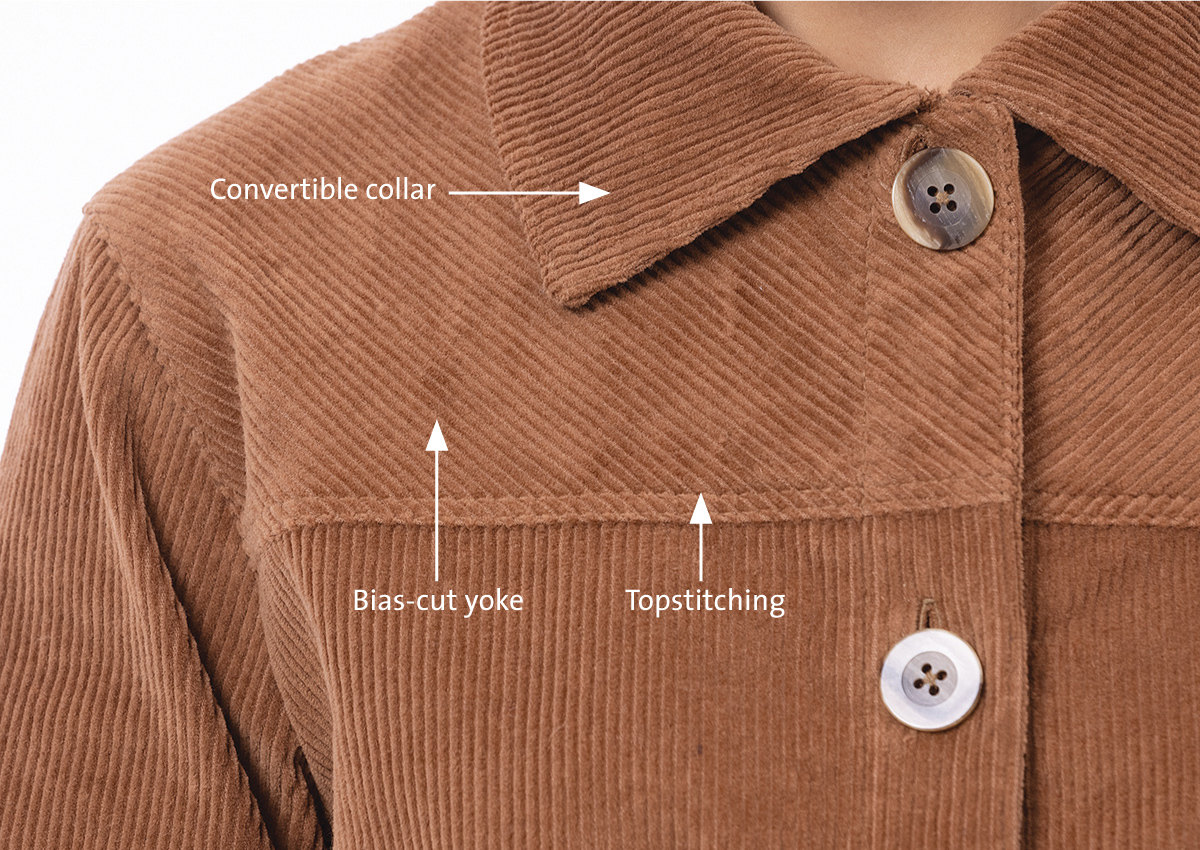 Style and Sewing Details:
A classic waist- or hip-length unlined jacket offers a comfortable fit. In our tester's opinion, it has just enough ease. The look includes a convertible collar, an interfaced and lined one-piece yoke, patch pockets, a front-button closure, and easy-to-construct vents on the sleeve hem and side hemline.
The digital instructions enable you to zoom in on illustrations. Our tester found this helpful for the center-front neck detail and the seam vents.
It goes together easily. The instructions start with making all the small pieces so that when you are ready to construct the main part of the garment, the facings and collar are ready to attach. Our tester says she was surprised the pocket application was last, as these details are usually first, but it made sense to follow the order in the instructions.
Carefully mark the side hemline and sleeve vents to make it easier to sew them precisely.
Clean-finish the seam allowances by overlocking or adding a Hong Kong finish.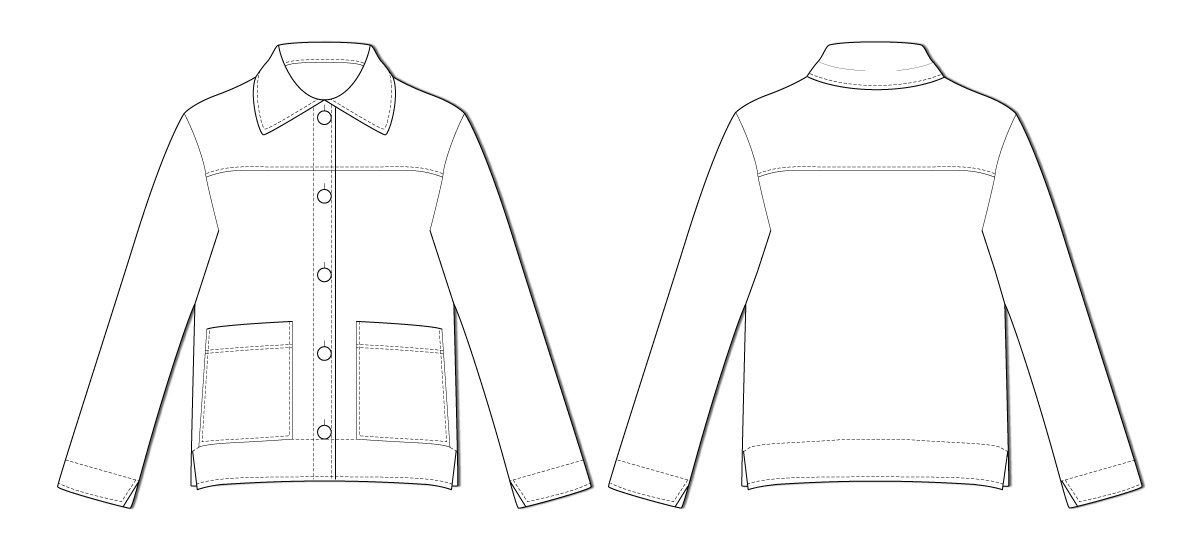 This review was originally published in Threads #220, Winter 2022. Have you made this pattern? If so, be sure to share pictures in our Readers Closet gallery.
Photos: Jack Deutsch. Illustrations: Cassandra Bernier.