Pattern Review: Burda Style 105 01/22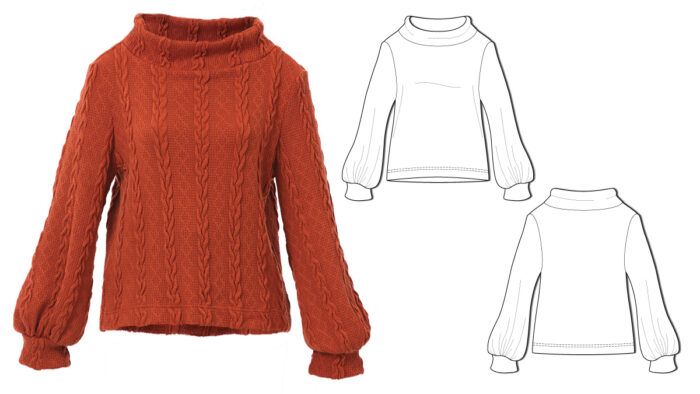 Instantly Cozy Pullover
BurdaStyle.com – search for Wool Top 105 01/22
Skill Level:
Designated as easy to sew, although the instructions are not illustrated. It is a good first knit garment for a beginner or a quick project for a seasoned sewer.
Size Range and Fitting:
European sizes 36 to 44 for busts 33 to 39-1/2 inches.
Fabrics:
For stretch fabrics only. Burda Style recommends medium-weight to heavyweight knit fabrics, stretch jersey, and sweatshirt material. Our tester also suggests lightweight knits, with the advice that the neckband might require knit interfacing. This design would be sumptuous in a heavyweight silk jersey.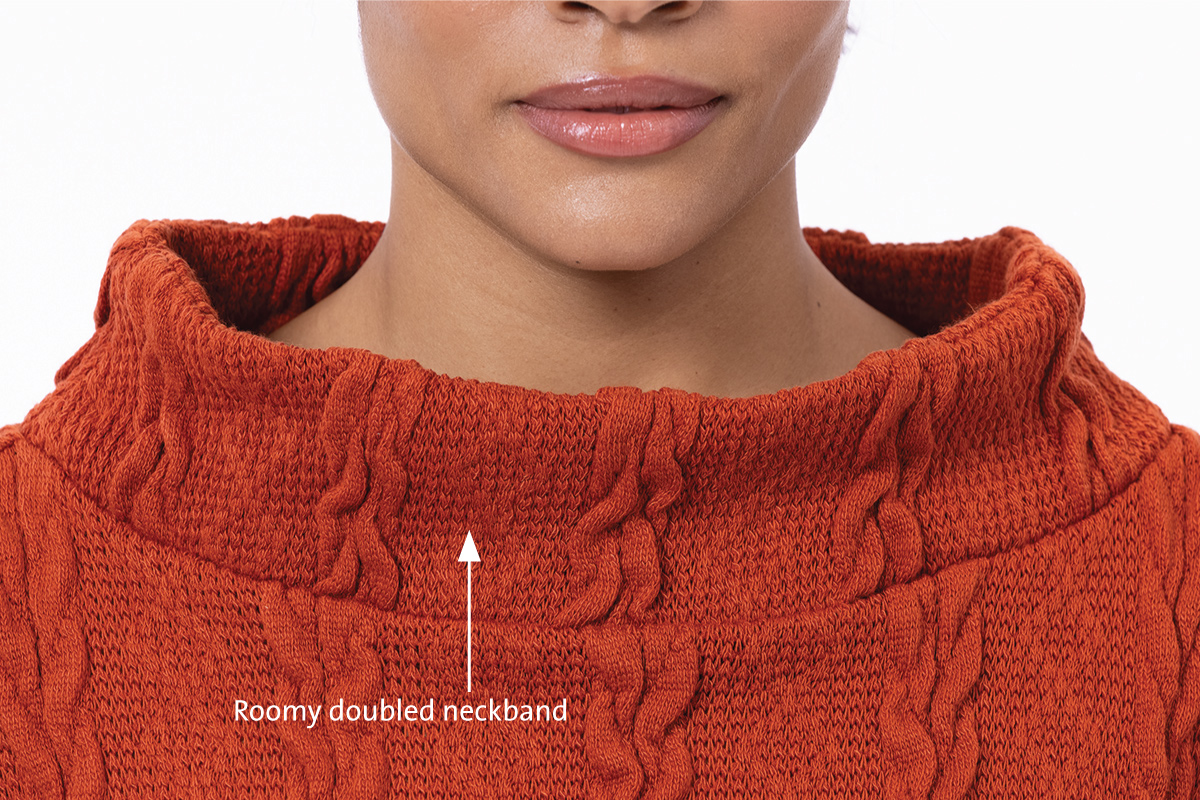 Style and Sewing Details:
A relaxed topper or sweater for chilly days, this loose-fitting pullover has a wide mock turtleneck and long, full sleeves gathered into 2-3/4-inch-wide cuffs.
A cuff pattern piece is not included, but its dimensions (including seam allowances) are given in the instructions.
The pattern offers two lengths, but the choice is not shown or mentioned in the instructions.
This tiled PDF pattern cannot be printed in one piece by a copy shop or pattern-printing service. You can print it at home on letter-sized paper. Burda Style patterns do not include seam and hem allowances. Assembling the paper pattern and adding the seam allowances is the most time-consuming aspect of this project.
The instructions include the good advice to sew seams with stretch or zigzag stitches, and to hem with a twin needle. A five-thread serged seam was applied to the sample shown.
Our sample maker suggested stabilizing the shoulder and neckline seams if the fabric is especially stretchy.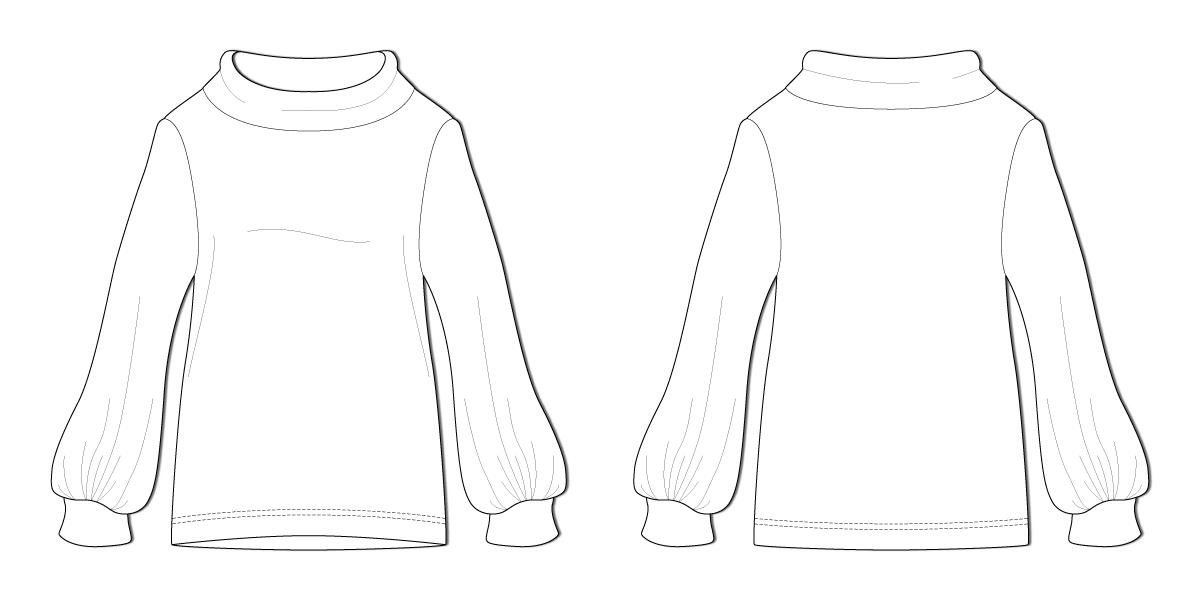 This review was originally published in Threads #220, Winter 2022. Have you made this pattern? If so, be sure to share pictures in our Readers Closet gallery.
Photos: Jack Deutsch. Illustrations: Cassandra Bernier.