Pattern Review: DP Studio Le 805—Coat/Jacket with Saddle Sleeves and Biker-Style Seams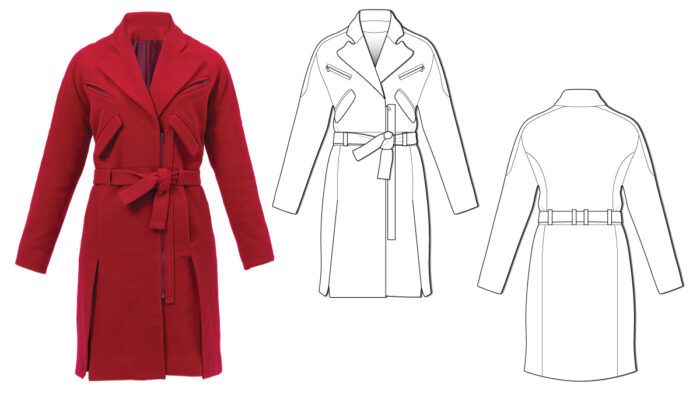 Mix in Some Moto Fashion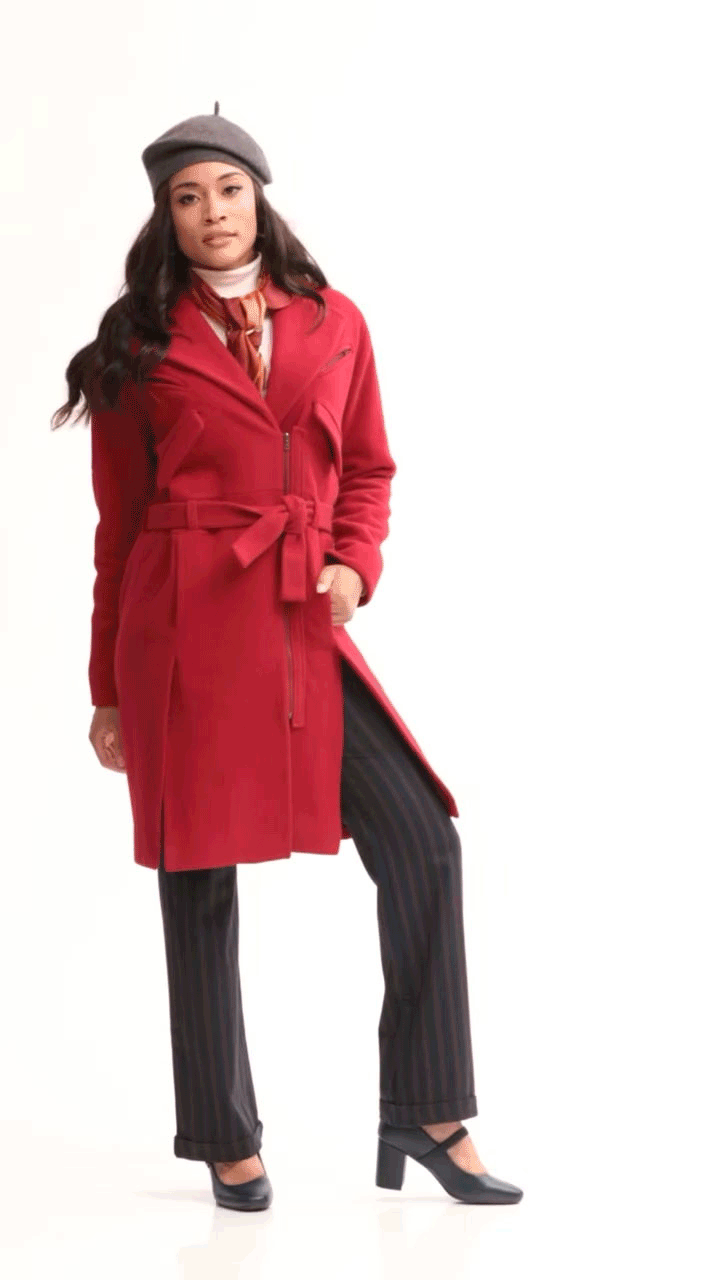 Skill Level:
A project for experienced sewers looking for a challenge. A beginner would need additional guidance to complete the details. The seam allowances are only 1 cm wide (about 3/8 inch) leaving minimal room for error.
Size Range and Fitting:
French sizes S to XL (36 to 48) for busts 32-3/4 to 43-3/4 inches and hips 35-1/2 to 46-1/2 inches.
Fabrics: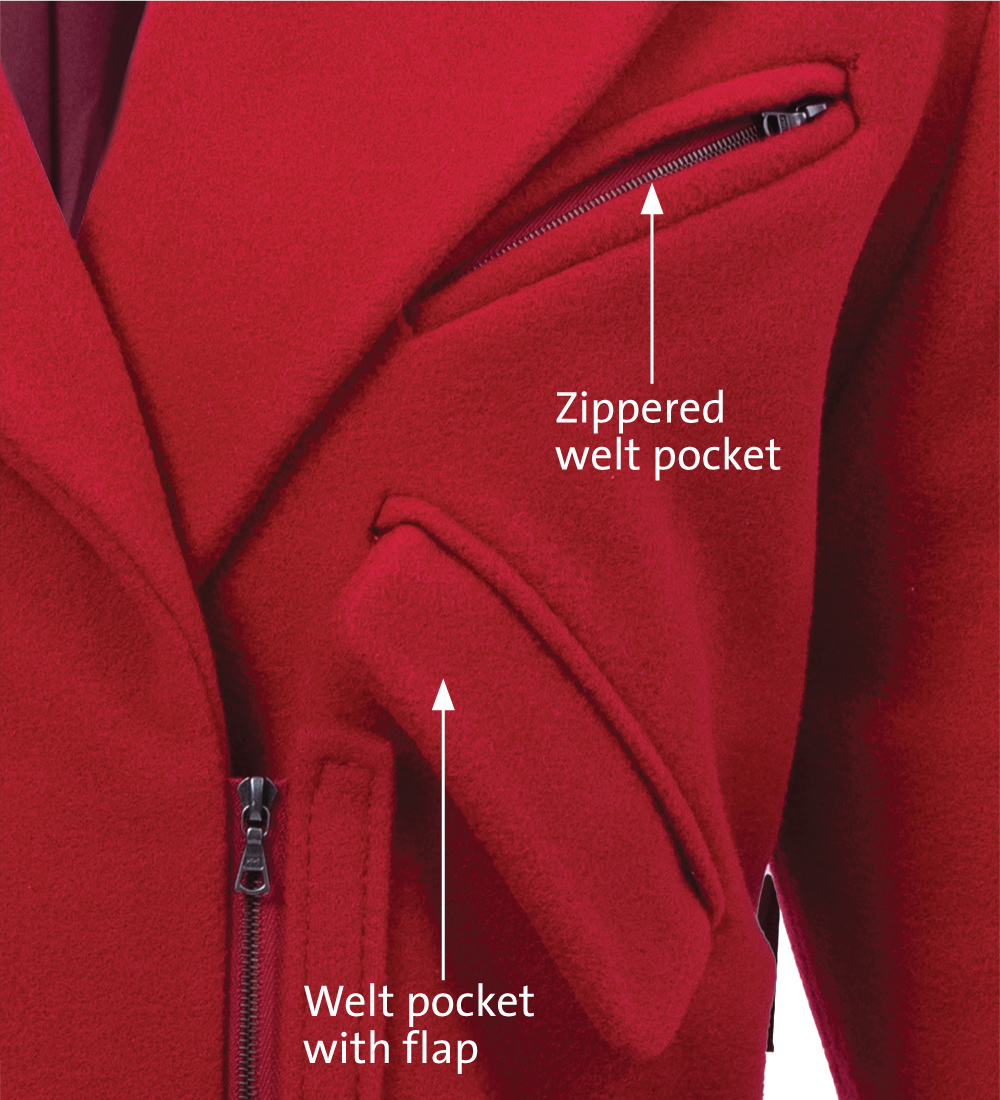 Ideal for bouclé, wool, tapestry, denim, cotton twill, sateen, or try it in real or faux leather.
Style and Sewing Details:
This is a loose-fitting, lined coat or jacket pattern with details reminiscent of motorcycle wear. The design features two-piece bias-cut shoulder yokes that run into the one-piece sleeves and a notched collar with squared-off lapel points. On the chest, there are two zippered welt pockets and two welt pockets with flaps. The waistband has six belt loops to hold the self-fabric belt. The right front overlaps the center by about 4 inches and closes with an appliquéd separating zipper. The back has princess seams.
Below the waistband, the coat has five panels: two in front; two that wrap from side front to side back, and a center-back panel that aligns with the princess seams. The side-front seams have in-seam pockets. The jacket view ends below the belted waistband.
The layouts given for the fashion fabric and lining are missing pieces. The lining layout is for the jacket version; the coat requires an additional yard of lining.
The saddle sleeve insets are tricky to sew because they contain opposing curves. Here, the narrow seam allowance can be an advantage. Be sure to apply staystitching precisely, and clip cautiously.
Careful marking is crucial to a successful outcome. Mark all the pieces, notches, roll line, center front, and zipper placement.
Our tester recommends checking and tweaking the fit before cutting because the narrow seam allowances do not offer much room for adjustments.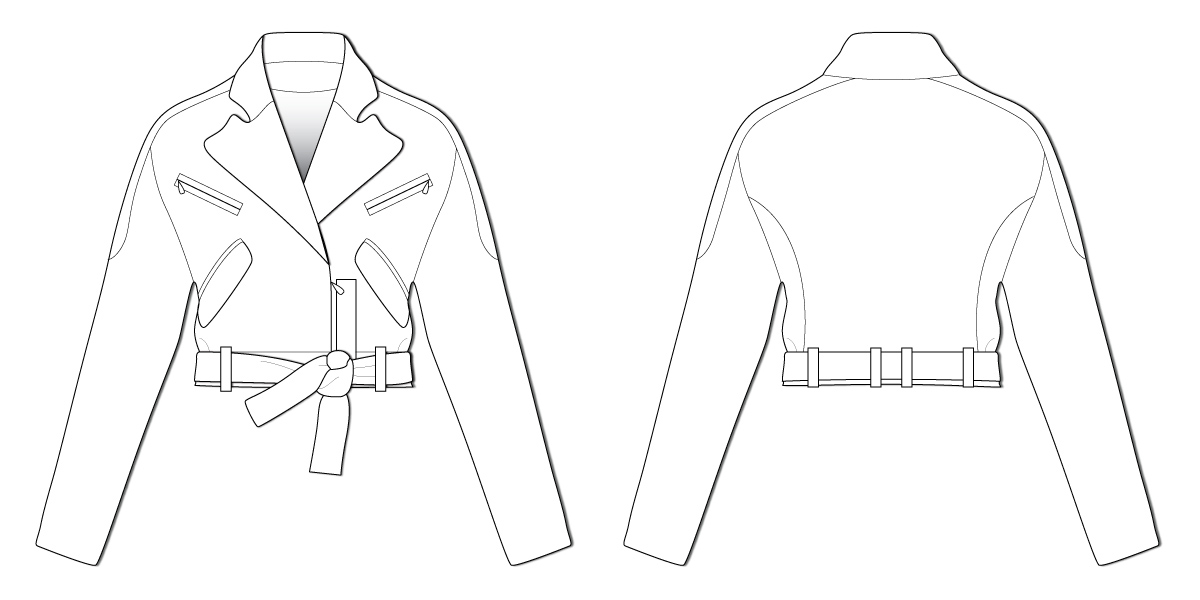 This review was originally published in Threads #220, Winter 2022. Have you made this pattern? If so, be sure to share pictures in our Readers Closet gallery.
Photos: Jack Deutsch. Illustrations: Cassandra Bernier.