Pattern Review: Fabrics-Store.com Sol—Linen Tunic, Cardigan, and Pants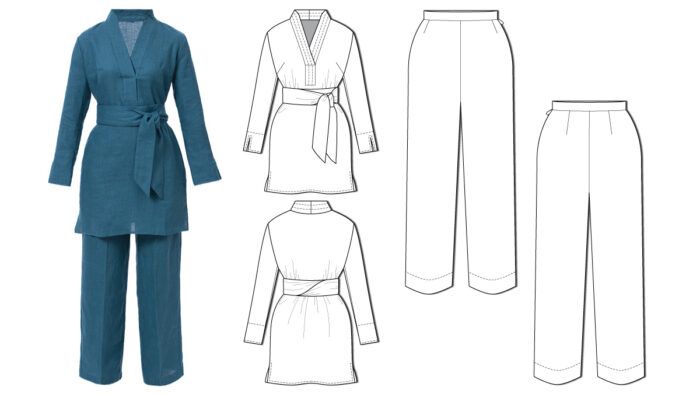 Effortless Ensemble
Skill Level:
Average or intermediate, depending on your comfort level with topstitching. The detailed instructions are easy to follow.
Size Range and Fitting:
Ladies' 2 to 24 for busts 33-1/4 to 51 inches and hips 36-1/4 to 55 inches.
Fabrics: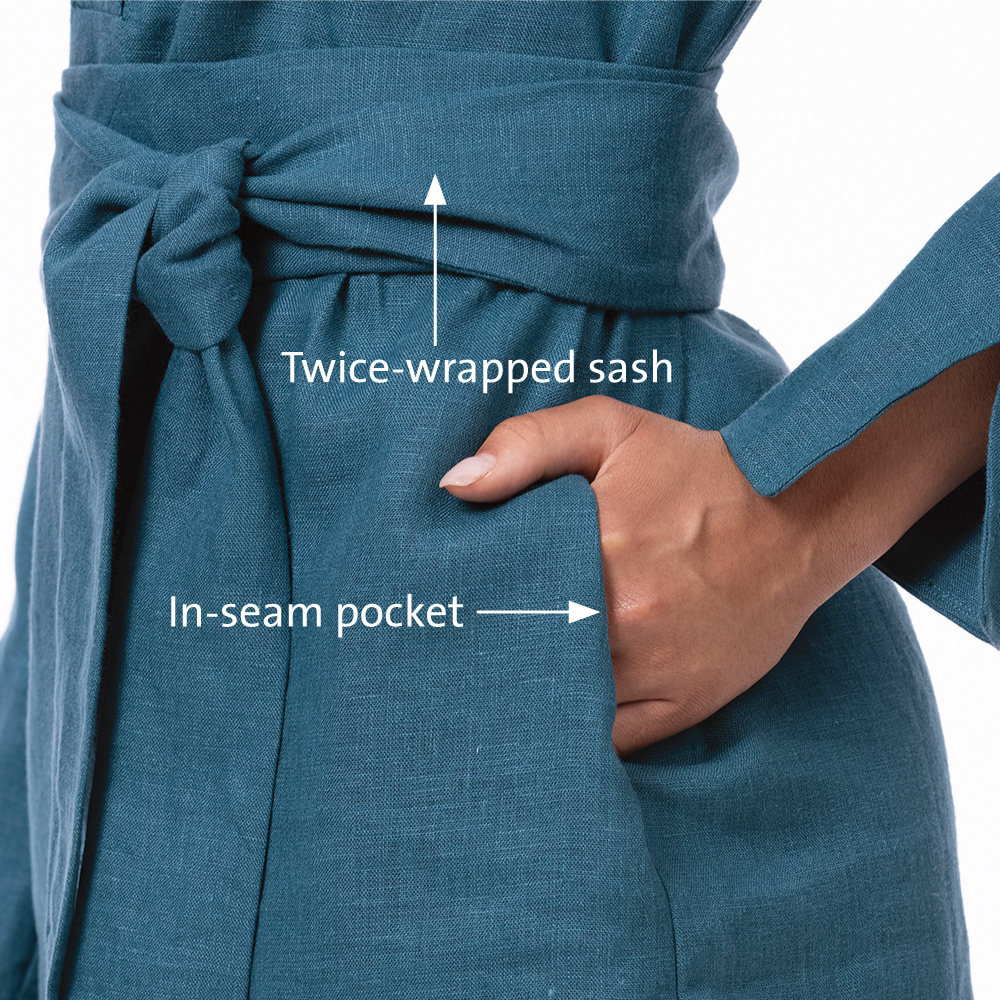 As the pattern name suggests, linen is ideal for this ensemble. There are other valid choices to explore, however. For an evening look, make the belted tunic or cardigan from sheer organza and pair it with a wool crepe version of the pants. For a swishy pajama vibe, make the trio in rayon or silk fabric with a drapey hand.
Style and Sewing Details:
These three pieces have a luxurious yet casual vibe. The long-sleeved tunic has a topstitched standing neckband and front placket plus an optional sash; a slightly shorter cardigan includes a topstitched continuous band bearing a five-button front closure. The high-waisted, straight-legged pants have a side zipper.
This is a loose-fitting set except for the pants, which are closely fitted through the waist and hip area.
Our tester found the stitch-in-the-ditch technique for the waistband described in the instructions did not work unless she turned under 1/4 inch instead of 1/2 inch of fabric.
Add bust point marks on the cardigan and tunic, as well as waistline and hip-level marks on the pants to check the fit since they are high-waisted and fitted.
This review was originally published in Threads #220, Winter 2022. Have you made this pattern? If so, be sure to share pictures in our Readers Closet gallery.
Photos: Jack Deutsch. Illustrations: Cassandra Bernier.