Pattern Review: Simplicity 9375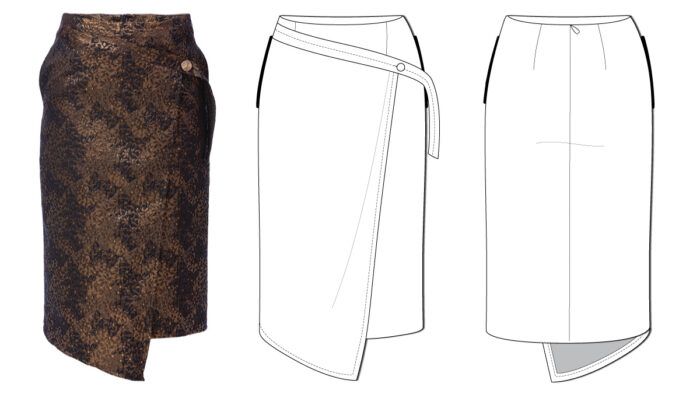 Classic Skirt with a Twist
Skill Level:
The techniques required suggest intermediate experience. With care and guidance, a beginner could complete it successfully. The sewing directions are well written, and the visuals are easy to understand.
Size Range and Fitting:
Misses' 6 to 24 for waists 23 to 39 inches, hips 32-1/2 to 48 inches.
Fabrics:
Simplicity suggests chambray, cotton blends, crepe, flannel, soft linen blends, stretch woven fabrics, and tropical wools. For the twist overlay option, look for fabrics with drape. This design also lends itself to mixing textiles, for example, a solid skirt with a plaid overlay.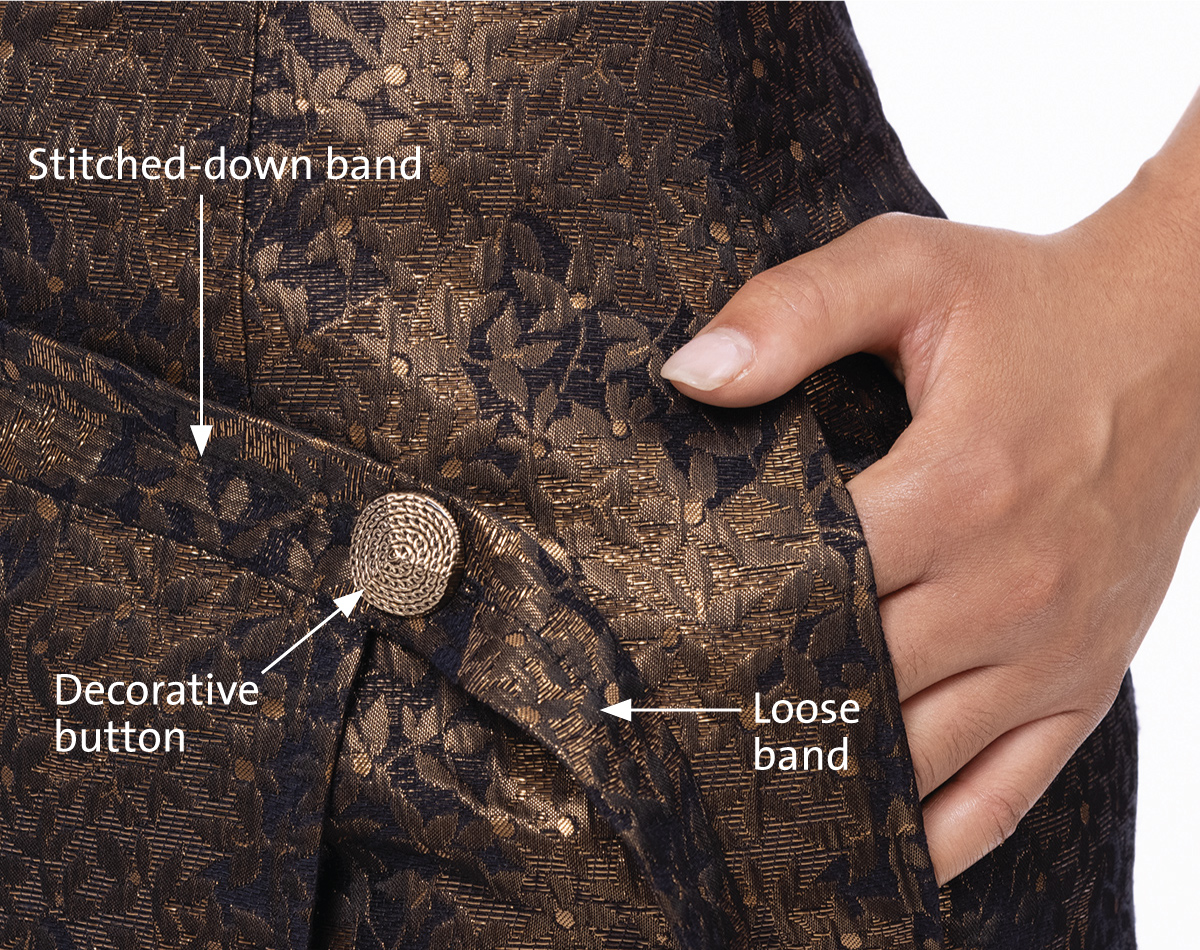 Style and Sewing Details:
This faux-wrap straight skirt design can take a casual or formal feel depending on the fabrication. It has two asymmetrical overlay options, front and back waist darts, side-seam pockets, and a center-back invisible zipper closure. Its length options are 18-1/2, 22-1/2, and 28-1/2 inches. The twist overlay has panels that interlock across the front. The flat overlay is edged at the top with a band, stitched to the skirt along its center, and including a nonfunctional button and buttonhole. The band extends loose past the overlay edge, resembling a tie or strap.
You can feel secure wearing this mock wrap style. The underlap is sewn into the right side seam for 13 inches from the waistline.
The first time a pattern piece is used, it is identified by number in a bold, oversized print. This makes it easier to differentiate between pattern pieces and sewing step numbers.
Sewing techniques presented in italics throughout the instructions are further defined in a glossary section.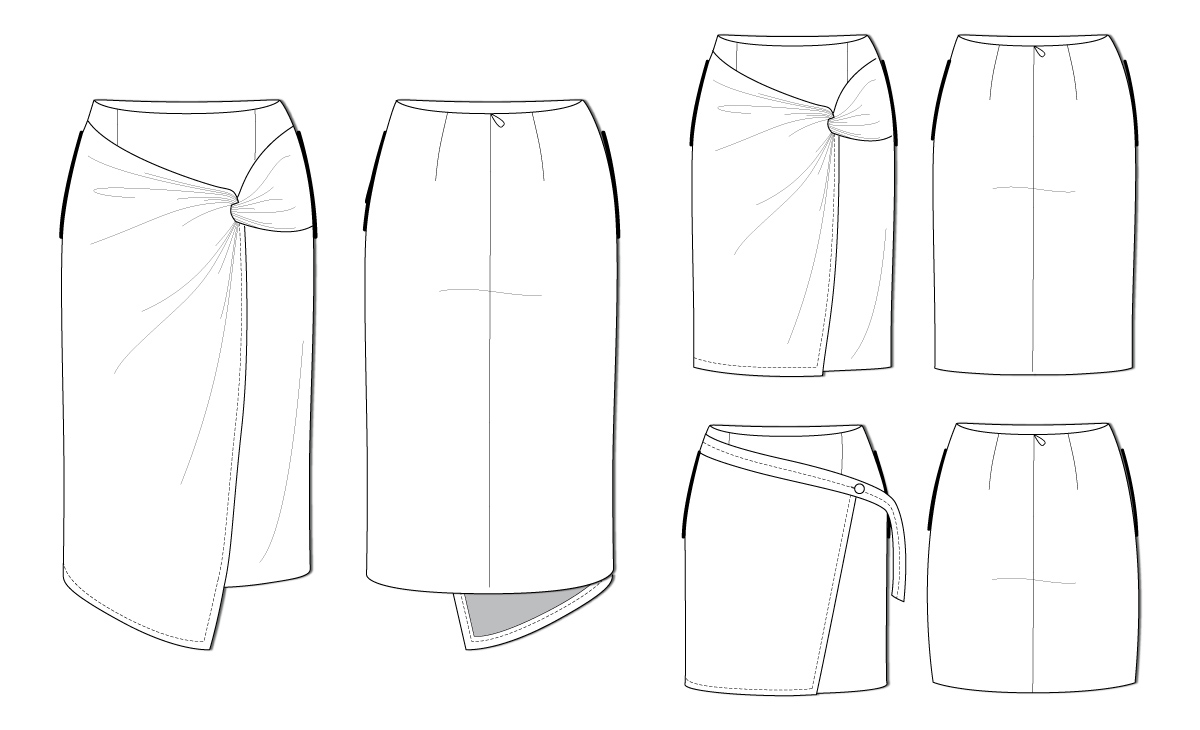 This review was originally published in Threads #220, Winter 2022. Have you made this pattern? If so, be sure to share pictures in our Readers Closet gallery.
Photos: Jack Deutsch. Illustrations: Cassandra Bernier.