Pattern Roundup: Velveteen Looks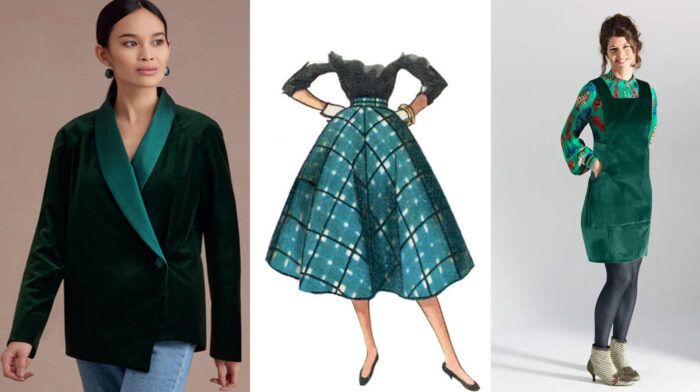 It is easy to sew with and care for velveteen. The highly textured textile makes adorable, hard-wearing children's clothes. It is also a versatile home décor fabric, suitable for luxurious but practical draperies, pillows, upholstery, and floor cushions. Velveteen has a firmer drape than velvet, similar to that of corduroy.
When it comes to selecting patterns for making a velveteen garment, you have many choices. In addition to the pattern shown in "Strong and Plush Velveteen" by Sandra Betzina, Threads #220, consider the suggestions below.
For additional patterns, many of these pinafores, apron dresses, and overalls or these shackets would also be lovely in velveteen.
---
These unlined jackets have raglan sleeves and are double-breasted or can feature an asymmetric button or tie closure. Additional options include shawl or notched collar and multiple front pockets. Women's sizes 10 to 28W (bust 32 1/2 inches to 50 inches, waist 25 inches to 44 inches, hips 34 1/2 inches to 52 inches). Read our review of the pattern here.
---
Leila (@Leila_sews) and Jess (@fat.bobbin.girl, in the pink pants above) have this to say about their Glebe Pants: "(They) are designed with large bodies in mind and even if you normally require adjustments to get a great fit on your pants, our hope is that these will require no, or very minimum, adjustments."
These wide-leg pants have two views, a fully elasticized waist, or a pleated flat front with an elasticized back. With large slash pockets, a generous rise, and ample room through the crotch to accommodate large bodies, the Glebe Pants pattern is a design almost everyone can enjoy. Sizes range from iii through 8 (waist 40 inches to 60 inches, hips 46.5 inches to 71.5 inches). As always, Muna & Broad also offers to grade the patterns up for you, if you need a larger size.
---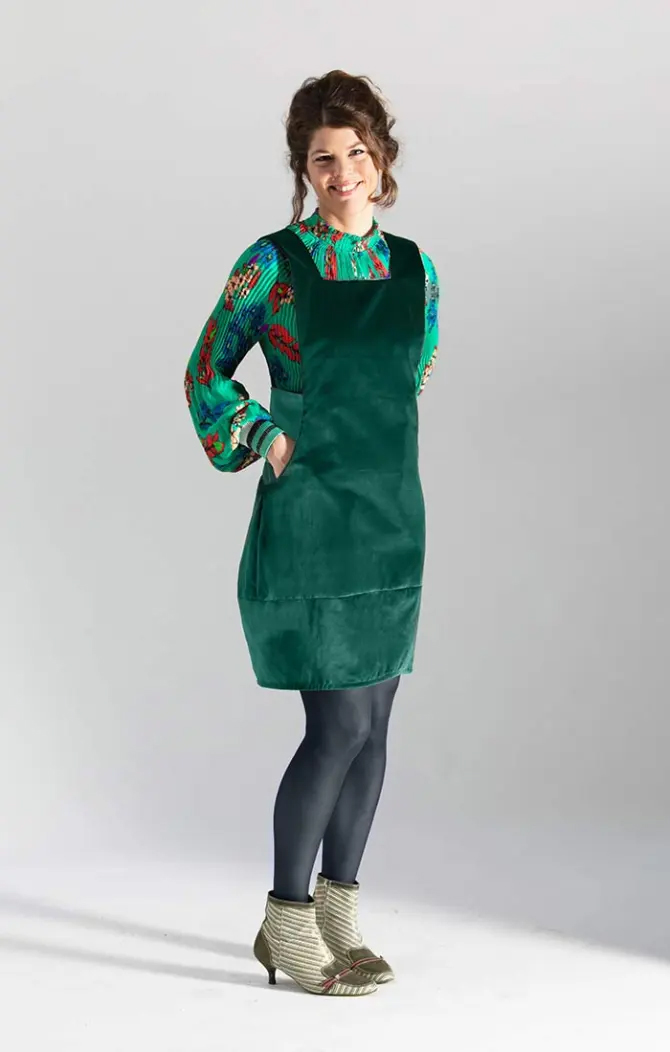 The Scoop Pinafore is a casual, over-the-head tunic with a square neckline, designed to wear over a top. The scooped sides have large pockets, sized to carry phones, keys, or other essentials. The skirt has a slight bubble hem. Sized U.S. 4 to 22  (bust 33 inches to 50.25 inches and hip 36.25 inches to 52.5 inches).
Read our full pattern review here.
---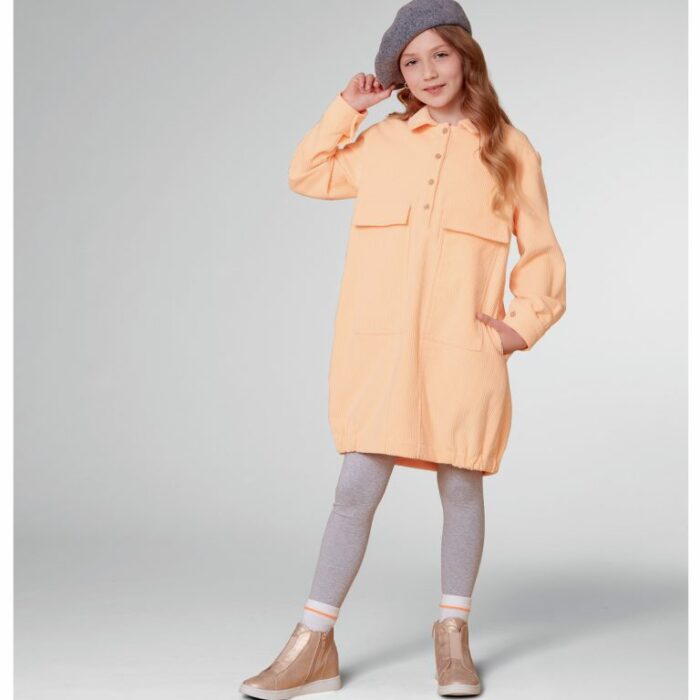 Making a shacket will improve and expand your sewing skills. You will learn all the techniques needed for making button-up shirts AND have a finished garment for your young one. This shacket dress features long sleeves with button cuffs, a button-front placket, back yoke with pleat, pocket variations, and an option for elastic gathers at the hem. Girls sizes 3 to 14.
---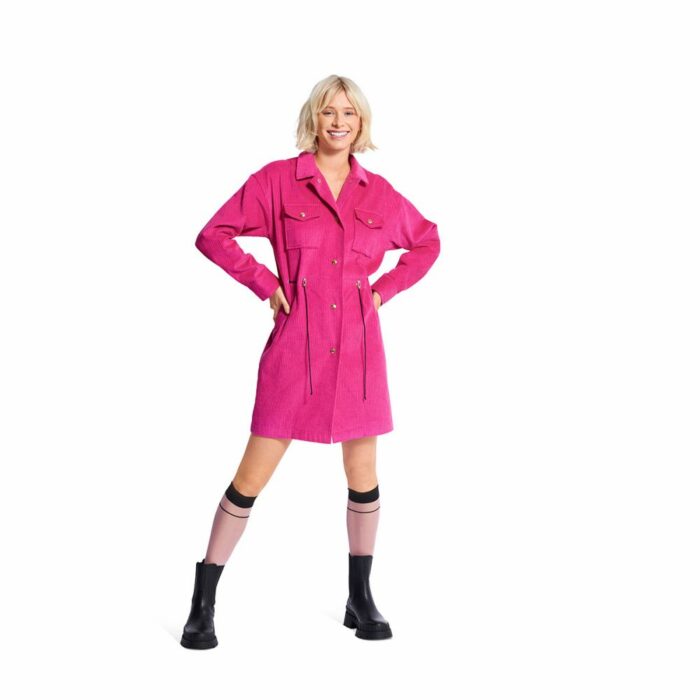 Make this jacket/dress to match  your young one, just choose a slightly longer length, and include a drawstring to accent the waist. Women's sizes 8 to 22 (bust 31 1/2 inches to 44 inches, waist 24 inches to 37 inches, hips 33 1/2 inches to 46 inches).
---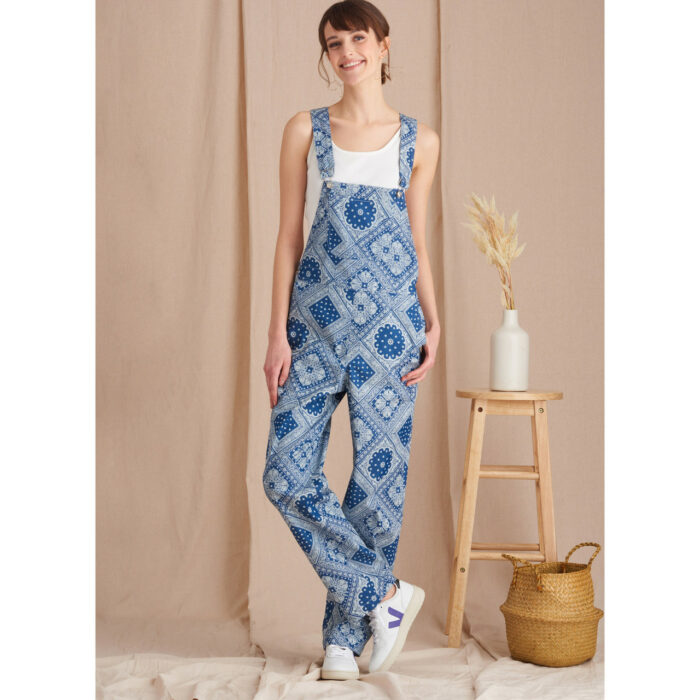 We love bib overalls. These relaxed fit, straight-leg overalls have adjustable shoulder straps and overall buckles. Features include bib and back patch pockets, front slant pockets, button closures, and topstitched details. Women's sizes XS to XL (bust 30 1/2 inches to 44 inches, waist 23 inches to 39 inches, hips 32 1/2 inches to 48 inches).
---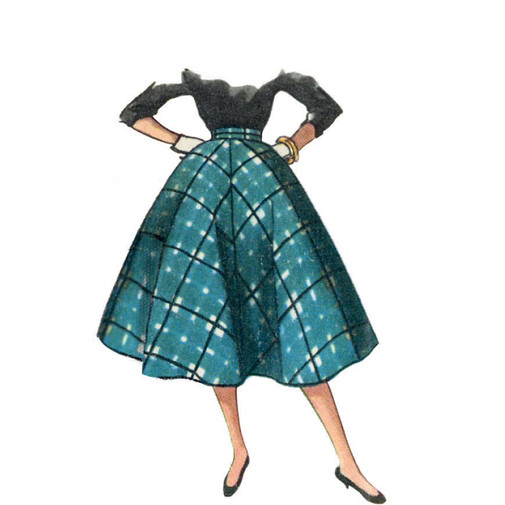 This pattern offers a V-neckline dress and jumper and two skirts. For the dress, choose a slim skirt with a walking pleat or a generously flared skirt with large patch pockets. For just a skirt, make just a slim or flared (shown) silhouette with a straight waistband. Women's sizes 6 to 24 (bust 30 1/2 inches to 46 inches, waist 23 inches to 39 inches, hips 32 1/2 inches to 48 inches).
---
If you've made any of these patterns for velveteen, we'd love to see your work—we invite you to submit a Gallery post or or tag us on Instagram with #memadethreads.