@TheWheelieStitcher | Sewing Influencer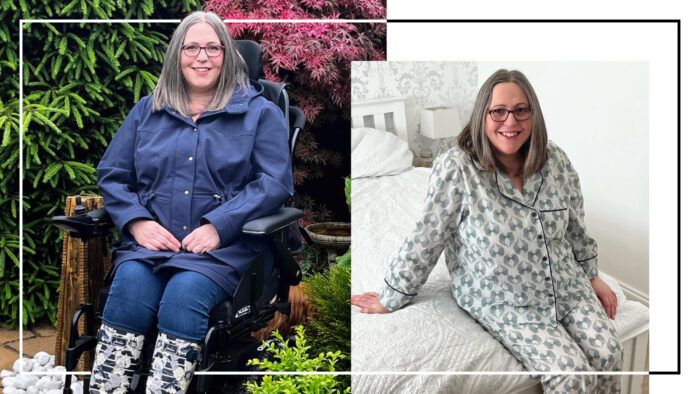 Meet Yvonne, also known as The Wheelie Stitcher (@thewheeliestitcher). Hailing from a small village in rural Staffordshire in the United Kingdom with her husband and two little dogs, Yvonne was diagnosed with multiple sclerosis in 2010 and relies on her trusty wheelchair to get about (hence The Wheelie Stitcher).
I'll let her tell the rest of her story in her own words. The "MS and Me" section of her blog is particularly informational and inspirational when it comes to sewing with a disability.
As Yvonne says, "Sewing brings so much pleasure it's worth finding ways to still do it."
---
About @TheWheelieStitcher
MS creates challenges for my sewing and certainly slows me down—numb fingers, fatigue, and cognitive problems, to mention a few— but I won't let it dampen my enthusiasm. With the help of my wonderful husband, I'm able to continue sewing. I want to prove that having a disability shouldn't stop you doing what you enjoy.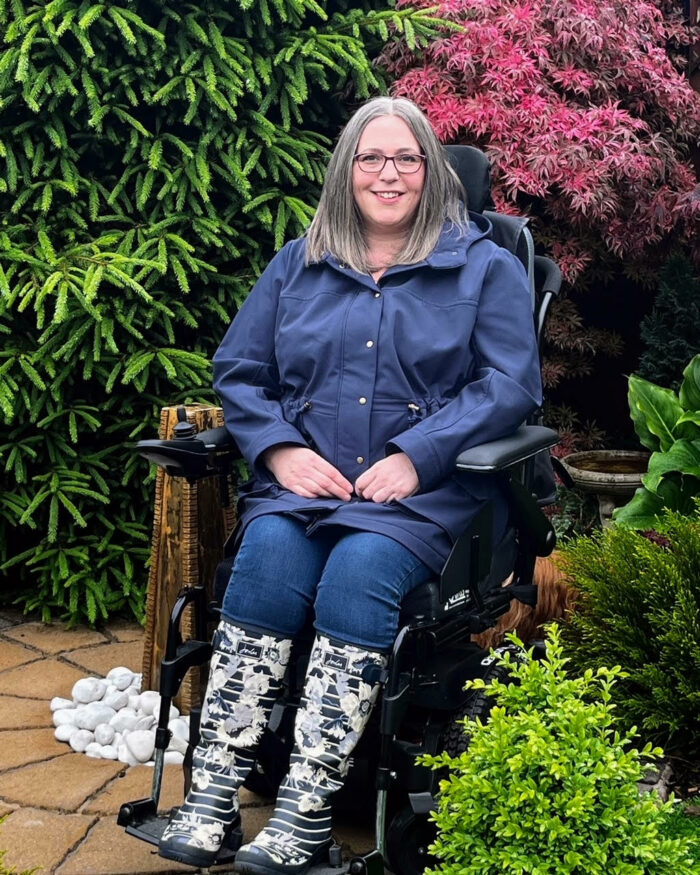 I started my blog because I wanted to show other people how much pleasure there is in sewing and that having a disability shouldn't mean that you can't sew or have to stop sewing. I've had some really lovely messages from people saying that they have visited my blog and it's inspired them to try and sew. This makes me so happy and makes the blog worthwhile. If I can help just one other person, then it's been worth it.
I've made some wonderful friends online and found the sewing community to be so supportive and friendly. I love hearing about and seeing what everyone else is making.
How did you learn to sew?
I first learned to sew when I was a little girl with the help of a family friend and then learned basic dressmaking at senior school. Since then, I've read lots of books and watched lots of online videos.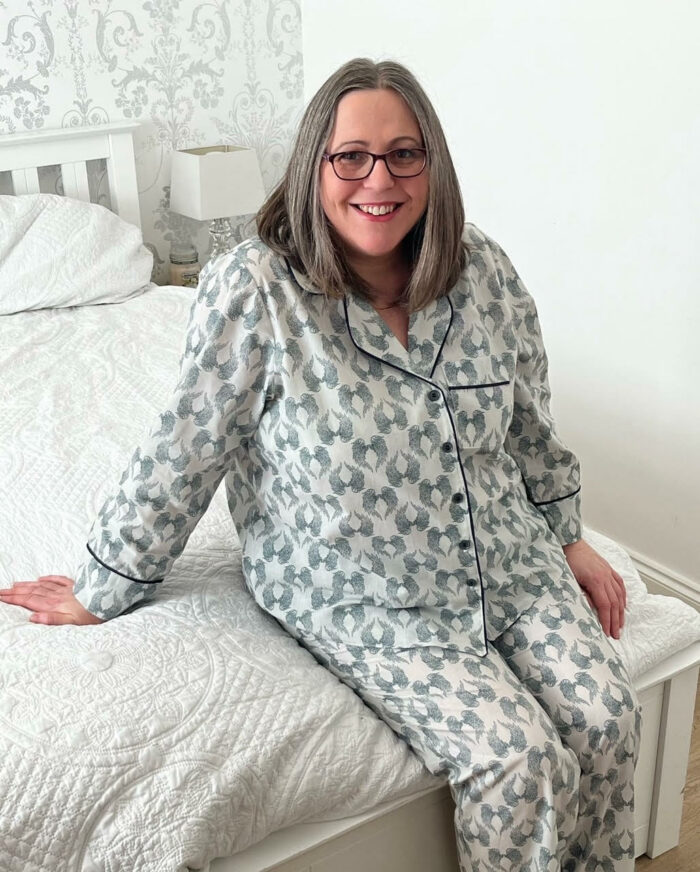 Which sewing word or term is your favorite?
I think my favorite sewing term is probably "press."  My teacher at school told me it was the secret to getting professional results and she was right. My pressing station is right next to my sewing machine and so as soon as I've sewed, I press.
Which fabric do you enjoy sewing the most?
I love sewing and wearing knits so my favorite fabric has to be jersey, although ponte is a close second.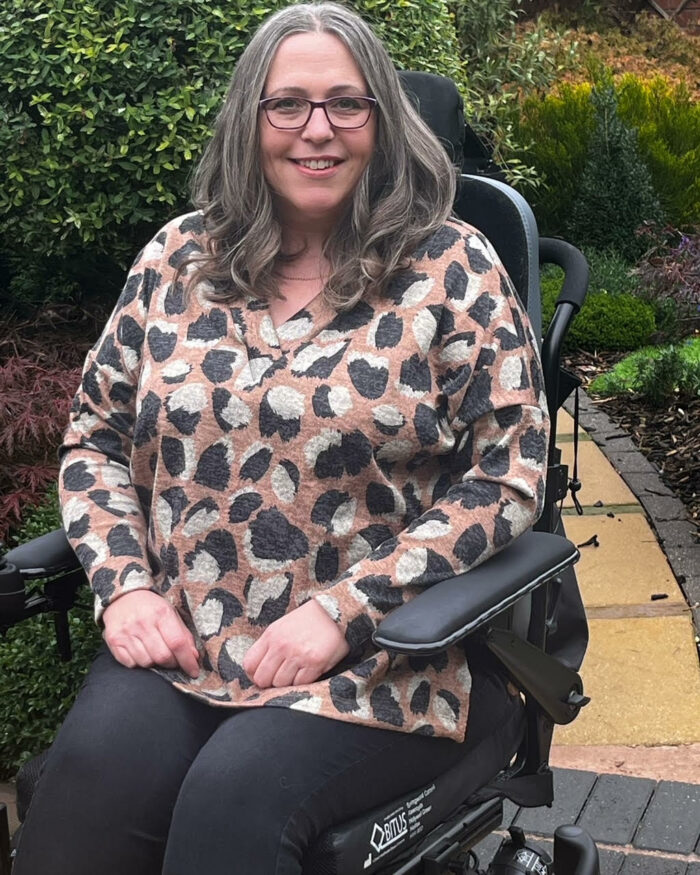 What are you currently sewing?
I've just started a Tilly and the Buttons Indigo top in a lovely viscose challis fabric.
Please share what you love best about sewing.
Quite simply: Sewing makes me happy. I love that I can create the clothes that I want to wear that suit my curvy shape and requirements for being in a wheelchair. I just couldn't get that in ready-to-wear garments.
---
For more of the most followed and admired sewers on Instagram, check out the Threads  Sewing Influencers collection.