Traditional and Updated Tailoring, with Couture Expert Kenneth D. King | Episode 59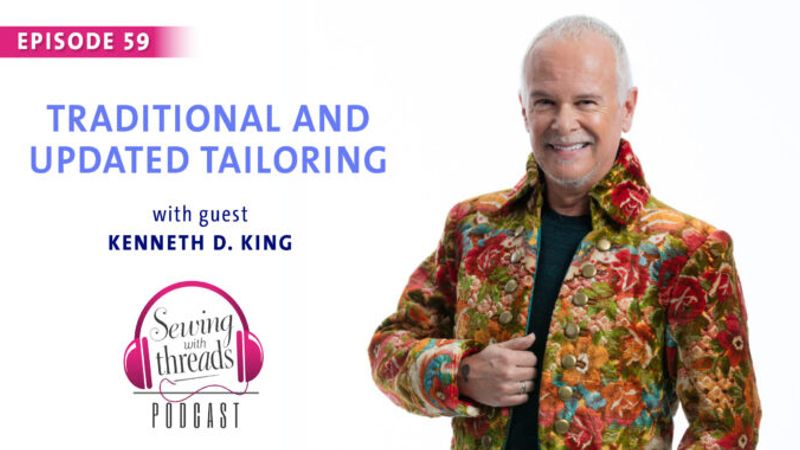 Video: Threads magazine
When several of Kenneth D. King's clients asked him to make custom dinner jackets, he got to work. In order to meet the demand and maintain an income, he devised an efficient tailoring method based on traditional practices. Years later, the couture design and sewing expert turned the experience into a learning opportunity for all through his Smart Tailoring course. His video series, which offers an in-depth look at traditional and updated tailoring techniques, is part of Threads' growing library of e-learning classes.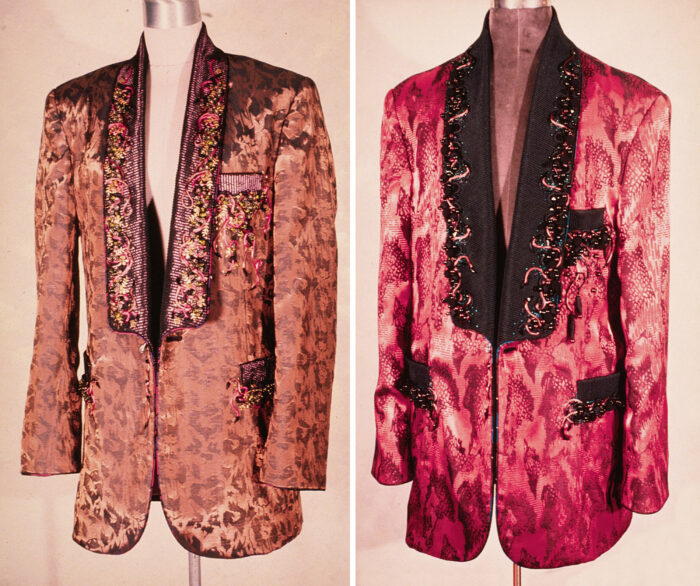 "Old school" and "new school" tailoring techniques
Kenneth, also a Threads contributing editor, explains the benefits of learning the "old school" and "new school" tailoring methods in Episode 59 of the Sewing With Threads podcast. He peppers the discussion with many tailoring and hand-sewing tips.
"If you have different techniques at your disposal, you can evaluate situation by situation which one is going to give you the best result," Kenneth says of learning both tailoring methods. Kenneth does, in fact, use both methods in his sewing. He's also taught both techniques to many students in his Manhattan studio, at the Fashion Institute of Technology, via his Zoom class, and in-depth through Smart Tailoring.
"The techniques outlined in this particular series are repeatable and reliable," he adds. "If you just follow them as shown, you are going to have success."
He says his "new-school" method is a huge time-saver and works with any pattern.
You can sign up for the Smart Tailoring video course here.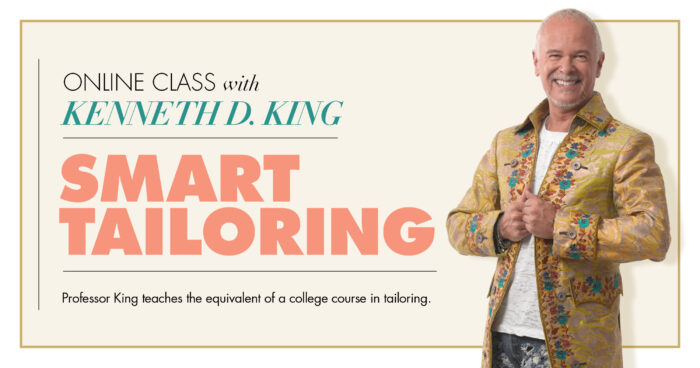 Tailoring and hand-sewing tips
Be sure to listen to this podcast for Kenneth's additional wisdom regarding tailored garment fabrics, choosing tailoring canvas, and sleeve ease.
Then find out why Kenneth uses polyester thread, and which side he favors in the debate over waxing thread.
His recommended topstitching thread is Gütermann Mara 30, a polyester thread that is widely available.
Whether following the traditional or updated tailoring methods, you'll need to hand-sew some sections of the garment. In this episode, Kenneth offers invaluable tips for making it easier and more enjoyable.
Tailoring books
Kenneth also mentions two tailoring books during the episode:
The Complete Book of Tailoring by Adele P. Margolis (Echo Point Books & Media; Reprinted 2019)
Classic Tailoring Techniques for Menswear, Third Edition, by Denis Antoine and Roberto Cabrera (Fairchild Books, 2021)
---
Editor's note: Stay tuned for Threads #221, Spring 2022, where you'll find a how-to article by Kenneth D. King on making a Balmain-style buttonhole for a tailored garment.
---
We have created a podcast survey to help guide our content. Please take a moment to answer a few questions.