What's In Our Sewing Shopping Carts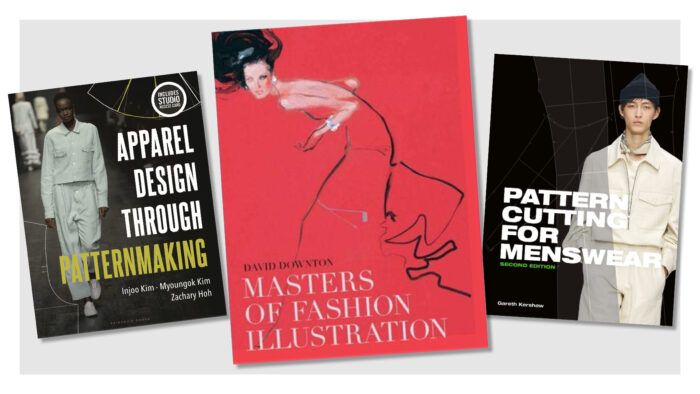 What's in your sewing shopping cart or on your wish list?
If you're anything like the editors, designers, and artists at Threads, you have wish lists, shopping carts, favorites, or Pinterest boards filled with "someday" projects.
One of these days, when I win PowerBall, I am going to buy everything in all of my shopping carts and then do the same for my colleagues at Threads.
In the meantime, I thought it would be fun to share some of what's in our carts or on our wish lists. Note: In most cases, there's a reason these items are not already in our homes—see the PowerBall note above.
---
Jeannine Clegg, managing editor, production
Here's what's in Jeannine's shopping cart—learning, sewing, and gifting.
Like a sewing vacation, these classes would provide some much needed time off and space to create. Hundreds of students from around the world have attended Pamela's sewing workshops. They share camaraderie with other sewers from all walks of life while learning expert sewing techniques and the pattern tissue-fitting method.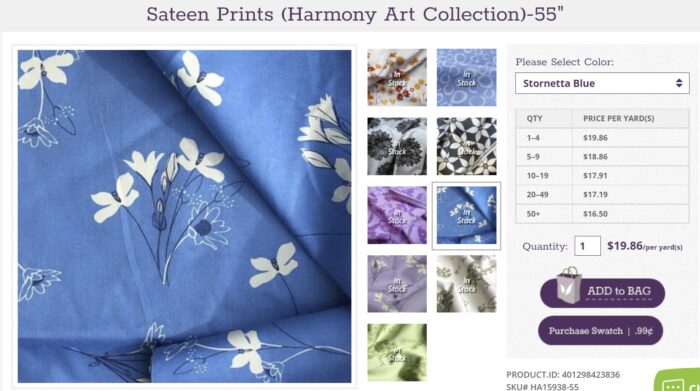 A variety of easy-threading hand needles for her mother-in-law to try:
---
Steven Fleck, art director
Steven is also all about learning and growing. His list includes ways to make him even more amazing at his job. Personally, I did not think that was possible, but apparently, he does.
Books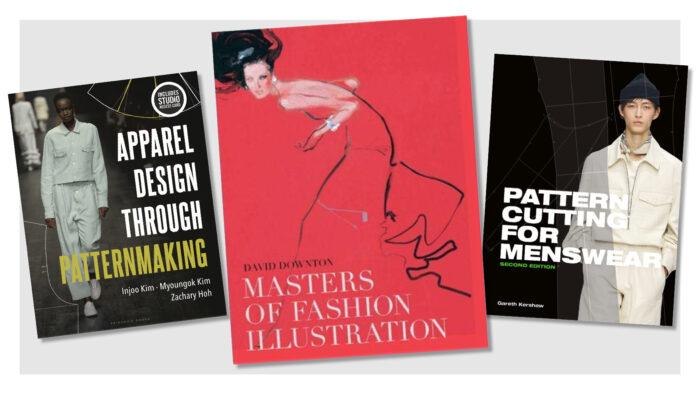 Adult learning certificate courses
Procreate Brush Sets
---
Carol Fresia, editor
Carol wrote up the reasons for her choices. She gets extra points for bringing up her attempt to make a plaster cast.
"For years, I've wanted a dress form that accurately represents my shape and size," Carol says. "With the help of Threads Contributing Editor Emerita Judith Neukam, I tried to create a plaster cast, which was meant to be used as a mold for injectible foam.
"You'll see that my form never came to be—although I do still have the slightly misshapen plaster mold to remind me of . . . my slouchy posture?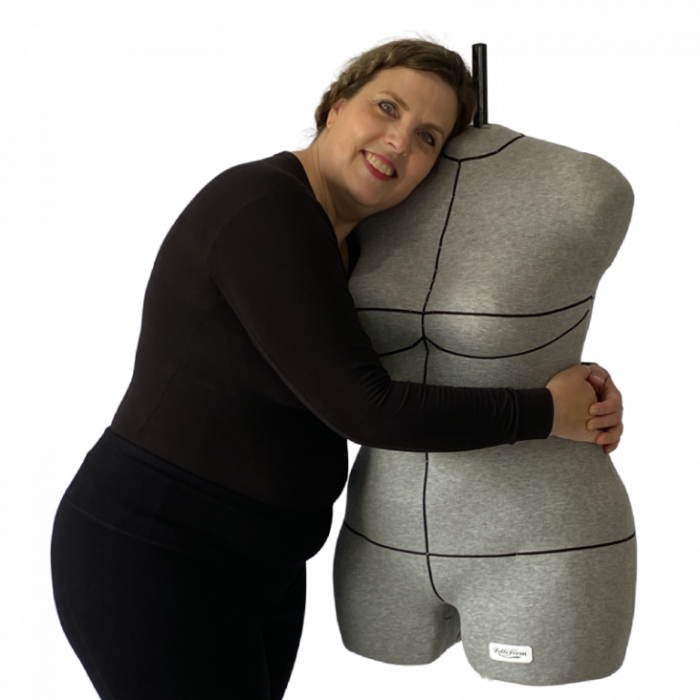 "A better option would be the Ditto Form (above), a custom-made, dense foam form that's generated from a 3D body scan. Like a plaster cast, the Ditto Form captures your posture, shape, and weight distribution, but it's less messy and less likely to make you pass out. You need to make an in-person visit to one of several scanning locations (Michigan, California, and the Washington, DC, area) to be scanned. The form is truly an investment in your sewing, however: Fitting yourself will never be easier than with a form that duplicates your body."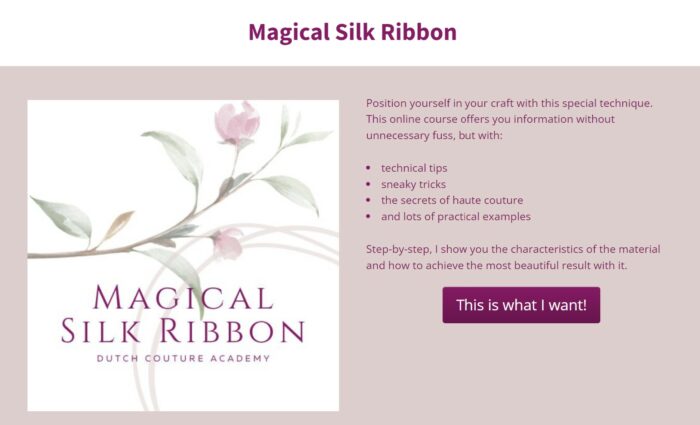 Dutch couture expert Saskia ter Welle offers an online class on creating beautiful, bold stitched motifs with ribbon. She also teaches a full course of couture embroidery, based on her experience learning Lesage-style stitching.
"For me, ribbon embroidery looks like the right place to start," Carol says. "The class includes photo tutorials, PDF downloads, and video content, and you can learn at your own pace. Saskia teaches the basics—how to transfer designs, select materials, and execute fundamental stitches—but also encourages students to develop their own style."
I am thinking of soft, supple, warm, breathable tops and turtlenecks, as we move into the heart of winter," Carol explains. "Merino jersey is the fabric I'm after: Nothing feels as cozy as wool, and this natural fiber doesn't absorb odors or make you overheat. It's ideal for garments worn next to the skin as well as for artful layering."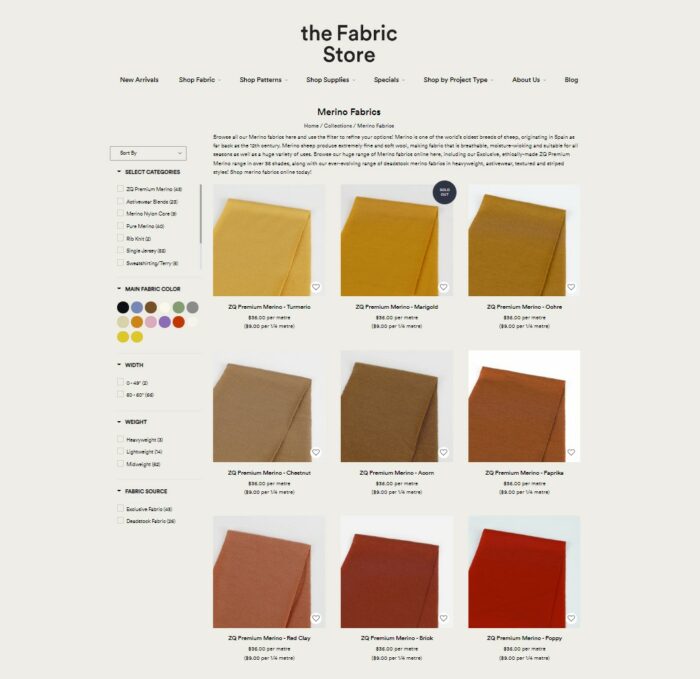 "Merino jersey from the Fabric Store comes in a large assortment of colors, from neutrals to deep, rich colors to cheerful brights. I'd like to make three or four tops of different colors, then piece the scraps together to sew a multicolored wrap or cascade cardigan.
"The fabric is machine-washable and easy to sew. Even better, it is ZQ certified, and has accreditations from OEKO-TEX, Bluesign, and SA 8000, which together ensure it is produced in the most safe, sustainable, environmentally, ethically, and socially conscious ways possible."
---
Sarah McFarland, editorial director
Sarah's choice of the Fendi bag is about as perfectly Sarah as can be. I can't wait to win the PowerBall.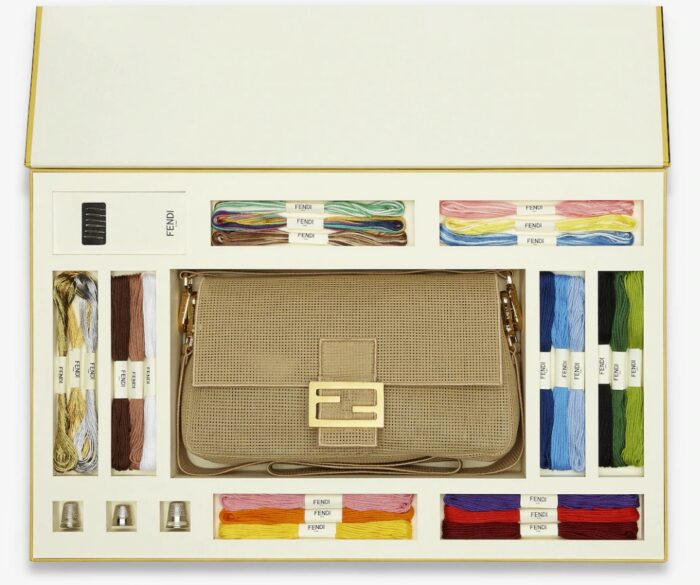 Sarah is right: How could anyone pick? They are all so amazing.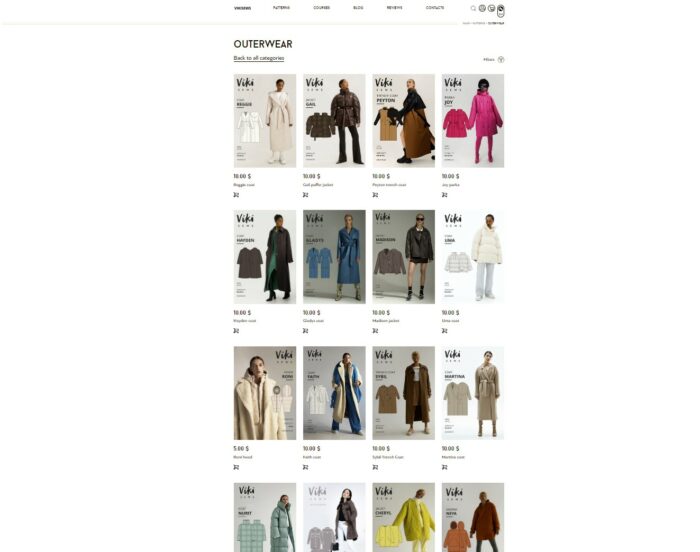 ---
Becca Ryan, digital brand manager
My Liberty Of London List is Always the Same
Every so often, I need a fix of pretending to buy everything I want for imaginary projects. When that mood hits, I head to the Liberty website and pretend the day away.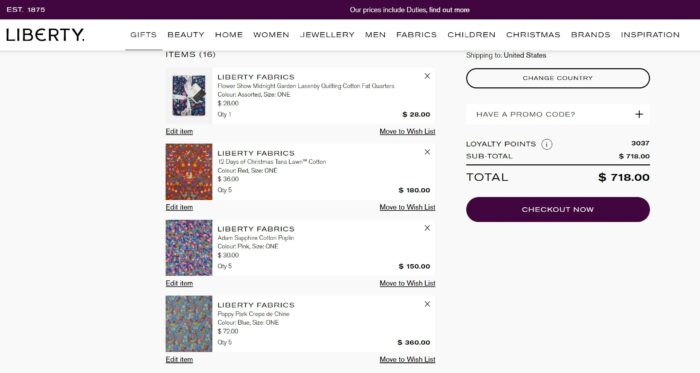 Sadly, until I come into some money, I will have to move all but the fat quarters to the eternal wish list.
| | | |
| --- | --- | --- |
| I would make caftans for days in this Klimt and Floge-inspired fabric… | … and this other great Klimt-esque print would be lovely as well. | I would love this in the Organic Cotton Sateen fabric. I would make the Cashmerette Upton Dress in it for Valentine's Day (and beyond). |
| Every year, I say I am going to make a table runner for Hanukkah. | This would be the second fabric for the table runner. | I celebrate Christmas, too, and imagine myself baking in a vintage-inspired apron. |
---
For more great gift ideas for yourself or others any time of year, check out our article from Threads #220 "2022 Handpicked Gifts to Nurture Creativity."