Pattern Review: The Sewing Workshop Willow Blouse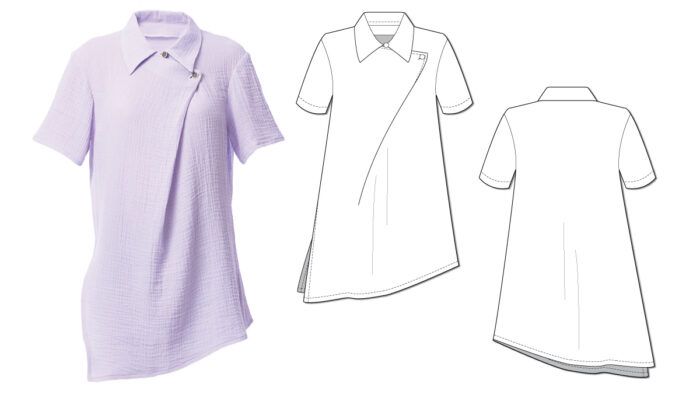 Easy Asymmetrical Tunic
Skill Level:
A simple tunic to sew. The well-drafted pattern goes together well. Assembly is straightforward.
Size Range and Fitting:
Sized XS to XXL (6 to 22) for busts 31 inches to 46 inches, waists 24-1/2 inches to 37 inches, and hips 34 inches to 47-1/2 inches. Check the finished measurements and size down if necessary for this generously sized tunic. Add back darts to give it more shape.
Fabrics:
Choose lightweight, drapey textiles, in fibers and types such as soft rayon, wool challis, cotton, tissue linen, silk, and lightweight knits. A large-scale floral, border print, or striped fabric can add interest.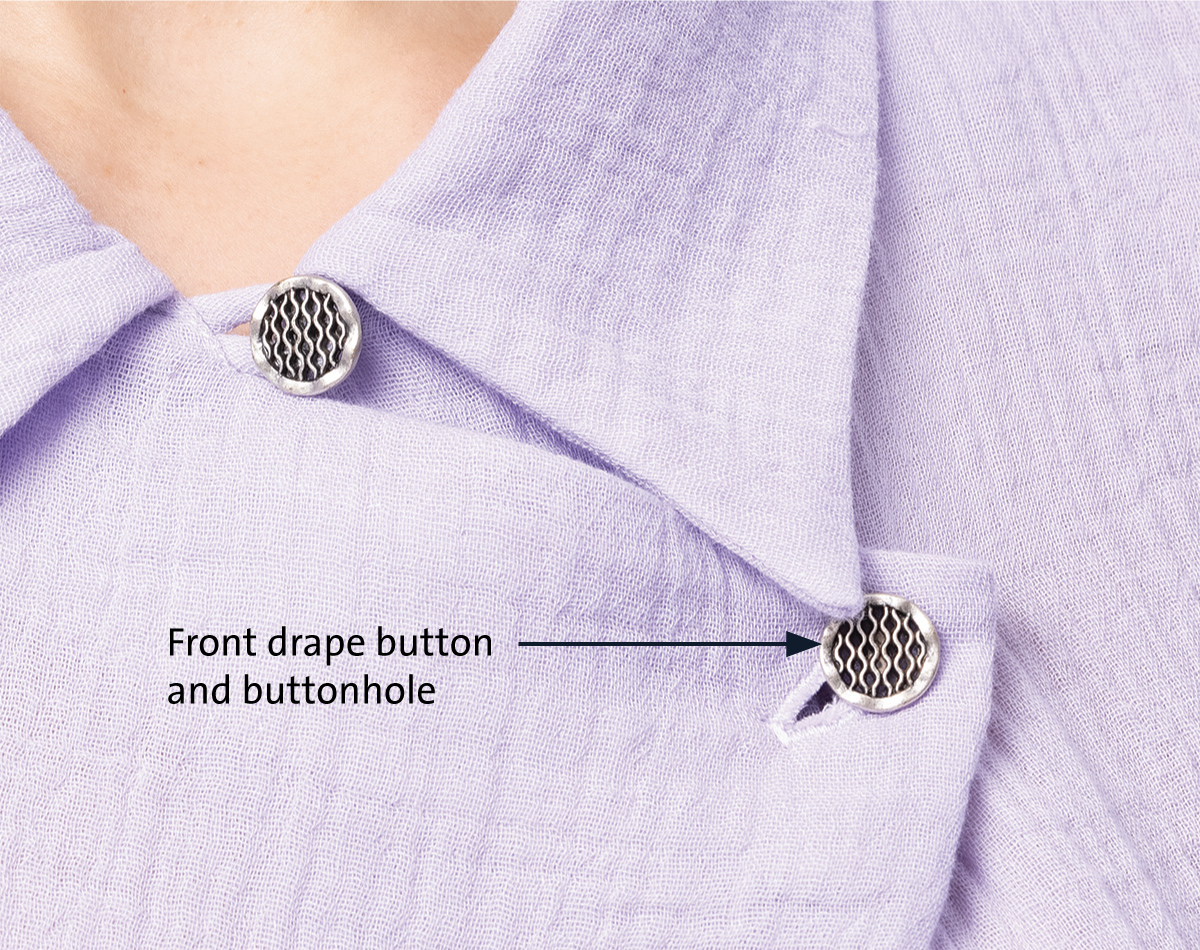 Style and Sewing Details:
This is a loose-fitting tunic of mid-hip to thigh length. It has a collar, an asymmetrical fold-over front drape that buttons with a fabric loop at the center-front neckline and with a buttonhole on the upper left side. The angled hemline is longer in front and on the right side. The tunic has a slit opening along the right side seam. Make it with short or full-length sleeves. The look pairs well with slim, straight pants or skirts. No further adornment is needed as this tunic's neckline drape itself is an embellishment.
Hemming can be tricky if you follow the directions. Try stitching the final pass for the narrow hem from the garment's wrong side, not the right side as the directions recommend. The pattern tester says it is less awkward to sew the hem evenly from the wrong side.
Clip into the corners near where the collar attaches so that the facing turns out smoothly.
Interfacing the facing is optional, but it will produce a clean finish. Also consider mitering the corners at the slit edges.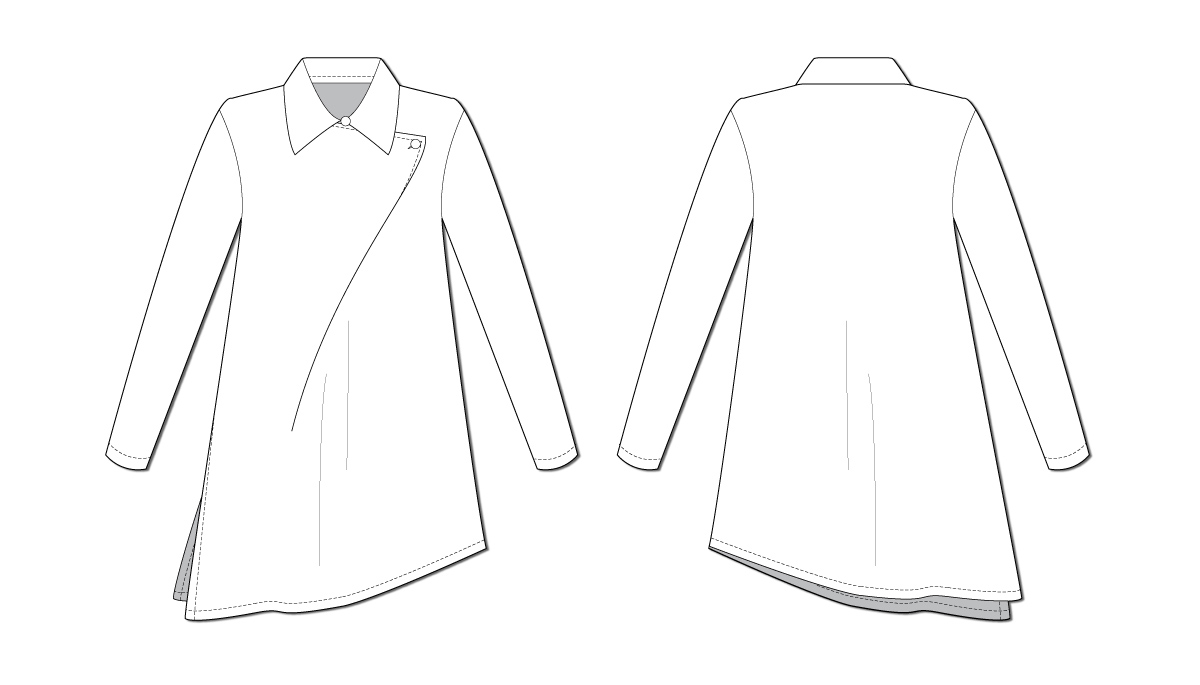 This review was originally published in Threads #221, Spring 2023. Have you made this pattern? If so, be sure to share pictures in our Readers Closet gallery.
Photos: Jack Deutsch. Illustrations: Cassandra Bernier.