How to Sew Finely Woven Batiste, Lawn, and Voile
Translucent, lustrous, and lovely to wear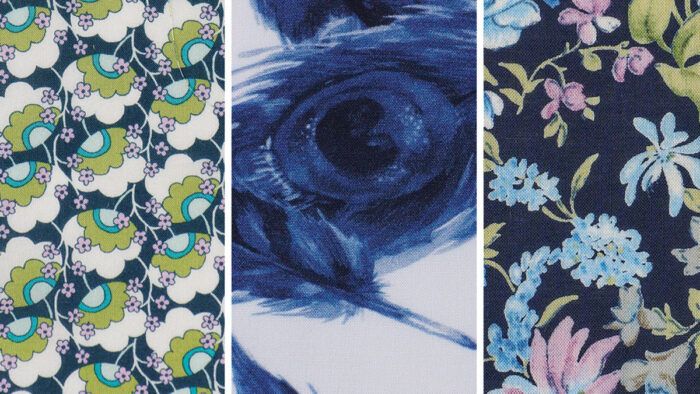 Batiste, voile, and lawn are delicate woven cottons or cotton blends. They're known for their comfort and breathability. They have a soft hand and are sometimes described as feeling cool to the touch, thanks to the fiber quality and various finishes applied during their manufacture.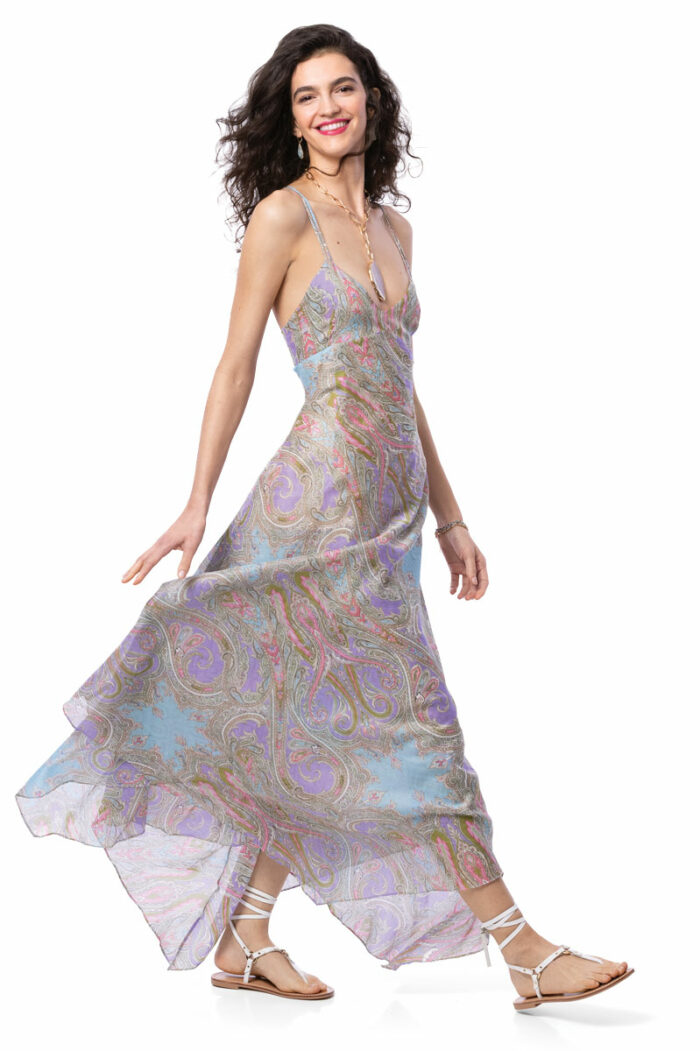 These are plain-weave fabrics, meaning the horizontal and vertical threads that make up the fabrics are woven mostly in a balanced over-under pattern. This weaving makes the fabrics durable and easy to sew.
Batiste
Named after 13th-century French linen weaver Jean Baptiste, batiste isn't made from linen anymore. Today, it is usually a cotton or a cotton/polyester blend, but sometimes can be all wool or rayon. It is recommended for making shirts.
Lawn
A high-thread-count fabric, lawn was originally made of linen in Laon, France. In modern times, it is most often made of combed cotton that has a lustrous, smooth finish. Lawn is not as soft as batiste and voile, but it has a crisp quality. Among the most well-known lawns are those sold by Liberty Fabrics.
Voile
French for "veil," voile is similar to batiste but more translucent. The lustrous fabric is made of highly twisted yarns in natural and synthetic fibers. 
Batiste, voile, and lawn are typically used to back quilts. The fabrics drape softly and lend themselves to semifitted to loose-fitting garments. Voile and lawn also are ideal choices for lightweight blouses, full skirts, and full dresses. Consider underlining garment pieces for soft support and less transparency.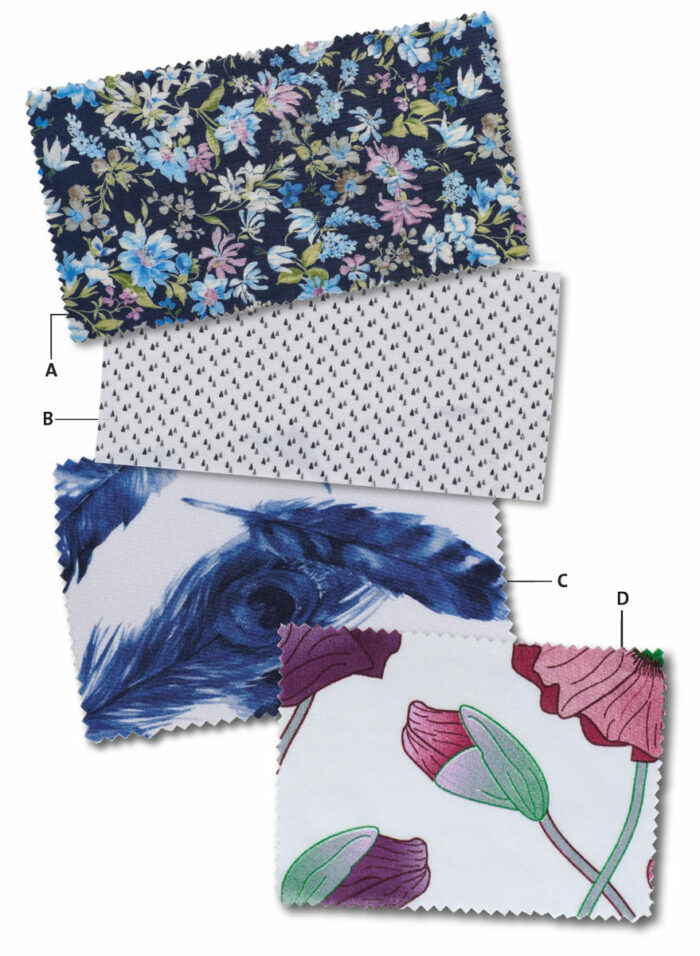 Preparation and Cutting
Preshrinking: Machine-wash batiste, lawn, and voile in warm water on a gentle cycle and tumble dry. Pull the fabric out of the dryer before it is completely dry to avoid wrinkles.
Layout: A without-nap layout in double thickness is acceptable unless it is a directional print.
Pressing: Use a steam or dry iron on the cotton setting.
Cutting: Choose a rotary cutter or pair of scissors that is comfortable in your hand and that gives you the most accuracy in cutting.
Appropriate Notions
Marking: Choose a Pilot FriXion erasable ink pen, Clover Chaco Liner, or tailor's tacks.
Interfacing: Sew-in options, such as silk organza, are recommended. So-Sheer is a fusible option, but test it for show-through on a fabric scrap before applying it to the garment pieces. 
Thread: Fine cotton thread is best on all-cotton batiste, lawn, and voile. Depending on the garment type, you can also use cotton/poly blends or high-quality polyester thread. When topstitching on all-cotton versions, use all-cotton thread.
Needle: Machine-sew these fabrics with 65/9 or 70/10 universal or sharp needles.
Pins: Select fine pins. They are less likely to leave noticeable permanent holes in the finely woven fabrics.
Presser foot: Sew with a straight-stitch foot and single-hole throat plate to avoid pushing the fine fabric into the bobbin area. If you use a standard presser foot and throat plate, move the needle to the far left position to support the
fabric on three sides.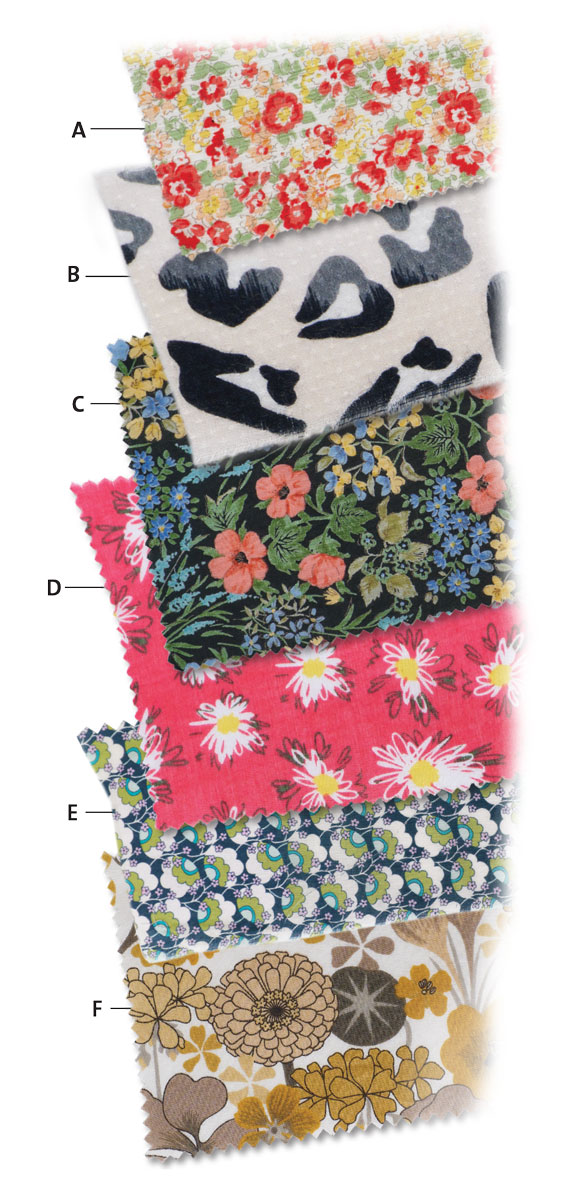 Technique Advice
Stitch length: Use a 2.5 mm straight stitch. 
Seam finish: Because the garment's inner construction can show from the outside, try French seams when sewing these semisheer fabrics. Other suitable clean-finished seams are flat-felled and hand-overcast. You may also simply fold and stitch the seam allowances.
Topstitching: Machine-topstitch 1⁄8 inch from the edge of finished seams using a topstitching foot. 
Closures: Buttonholes in fabrics such as cotton lawn and voile can be bulky when using regular-weight thread. Instead, use a new 70/10 universal needle and fine machine-embroidery thread or fine silk thread in the top and the bobbin.
Hemming: Hems in these fabrics are often embellished with lace or trim. For a decorative contrast edge that creates a border, bind the edge or apply 3-inch-wide bias facing turned to the outside. 
Alternatively, use a double-fold, 1⁄4-inch-wide hem followed by hand or machine stitching. You can also simply apply matching hem lace to the raw edge before turning it up and stitching it to the garment's wrong side. You may want to experiment to find the subtlest, least bulky hem finish.
Iconic Tana Lawn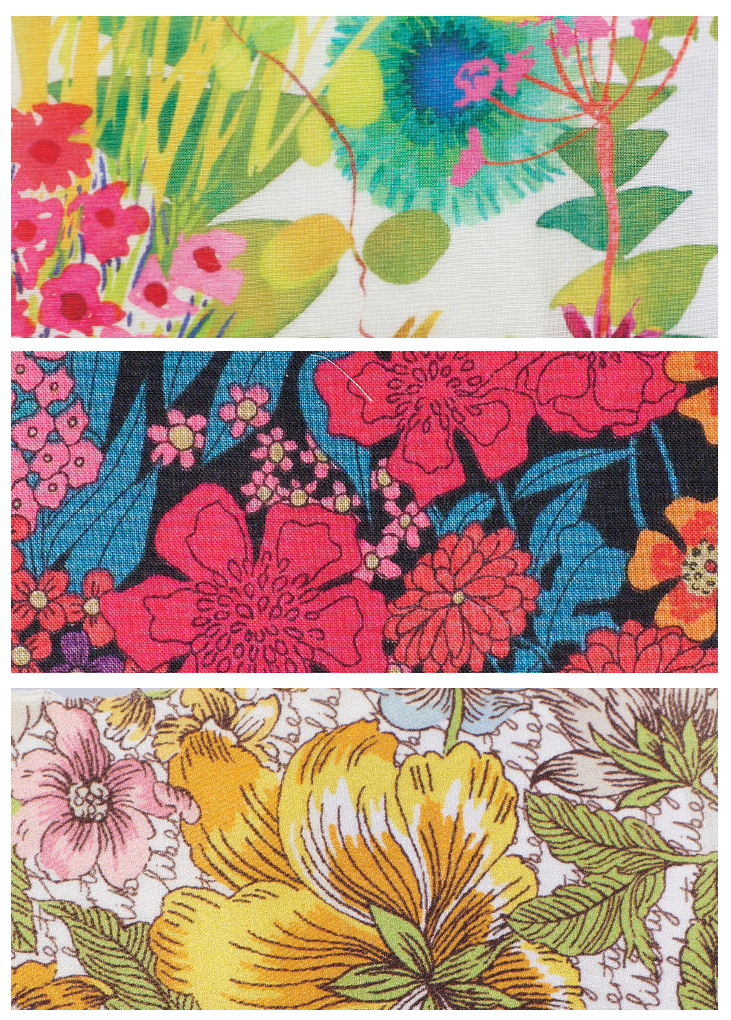 What's in the name?
Liberty calls Tana Lawn their "iconic signature fabric." The British-based company has been making it since the early 1930s. Back then, the company's cotton buyer, William Hayes Dorell, helped create the Tana Lawn line. It is named after Lake Tana in Ethiopia, where the cotton originated. The long-staple cotton fibers were spun into smooth, lustrous yardage and printed with colorful motifs in the United Kingdom. 
What makes it so special?
Today, Tana Lawn's fine, long-staple cotton is grown in India, Egypt, and the United States. It is woven into stable, 240-thread-count fabric at Liberty's mill near Lake Como in northern Italy. The cotton is woven from multi-ply yarns and "subjected to a lengthy series of preparations to ensure its distinctive qualities of handle, lustre, and stability," the company explains on its website.
Liberty Fabrics' colorful prints are made using traditional screen printing and modern digital printing. 
New designs are created by an in-house design studio each year. The company boasts an archive of 50,000 prints. The designs "are printed on a variety of textile bases, with Tana remaining the brand's most beloved and bestselling signature."
---
Adapted from All New Fabric Savvy (The Taunton Press, 2017) by Sandra Betzina.