Pattern Review: Vogue 1893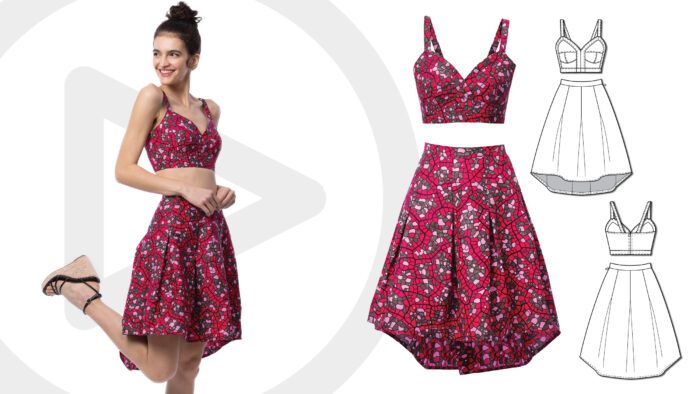 Warm-Weather Party Outfit
Skill Level:
For the adventurous sewer. The shorts and skirt are easy to sew, but the bra top is challenging.
Size Range and Fitting:
Misses' sizes 6 to 22 for busts 30-1/2 inches to 44 inches, waists 23 inches to 37 inches, and hips 32-1/2 inches to 46 inches. The close-fitting bra top is not drafted for multiple cup sizes. The semifitted high-rise shorts have 2 inches of ease at the waist and 3-1/2 inches of ease at the hips. The knee-length pleated skirt is full.
Fabrics:
Vogue recommends twill, linen, sateen, and Ankara fabric, also known as Dutch or African wax prints. Also give brocade and silk dupioni a try.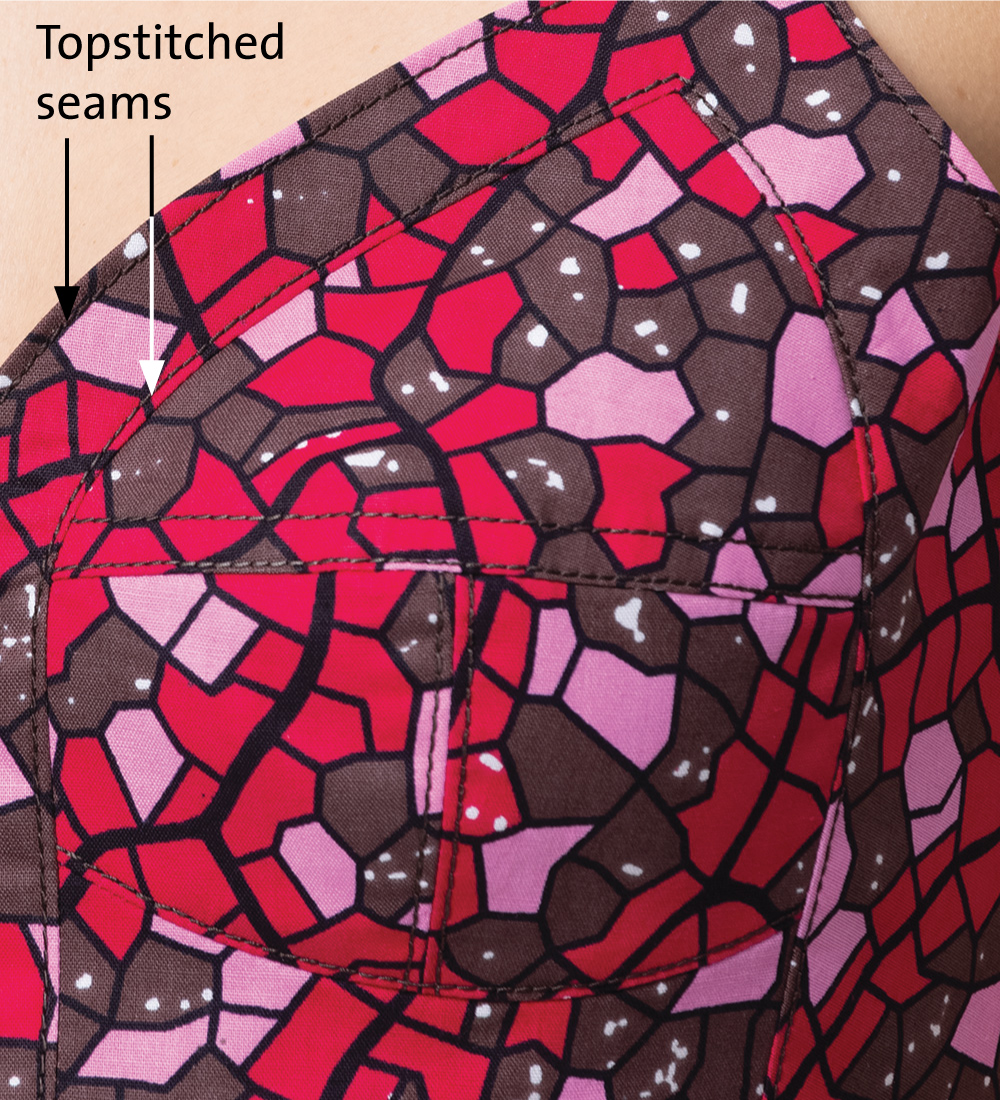 Style and Sewing Details:
These pieces consist of a lined bra top; high-rise shorts with a 3-3/4-inch-long inseam, squared-off front pockets topped with a 1-1/2-inch-wide appliquéd facing, and decorative buttons; and a high-low skirt shaped by eight inverted pleats. The high-low hemline is knee length in front and dips down 5-3/4 inches at center back.
Mark all notches and dots, as this will help immensely with the construction.
On the bra top, the band notches did not match the cup edges, but the dots did match. Step 2, piece 1, the entire concave seam must be staystitched and clipped in order to sew it to the cup. Step 3, press the seam allowances open. Step 7, clip the seam allowance on the midriff piece in order to properly sew it to the cup.
To follow the bra top's Step 17 with regard to attaching the lining, leave the center-back seams unsewn because step 24 shows the edges unsewn.
Trim the cup seam allowances to 1/4 inch, and press and shape the cups over a ham.
On the shorts, the waistband markings on the back pattern piece are off by 1/2 inch. In step 10, the left side seam needs to be left unsewn until the invisible zipper is installed.
Add a zipper shield to the bra top back so the teeth are not against the skin. Alternatively, you could substitute buttons and loops, or add extensions to accommodate buttons and buttonholes.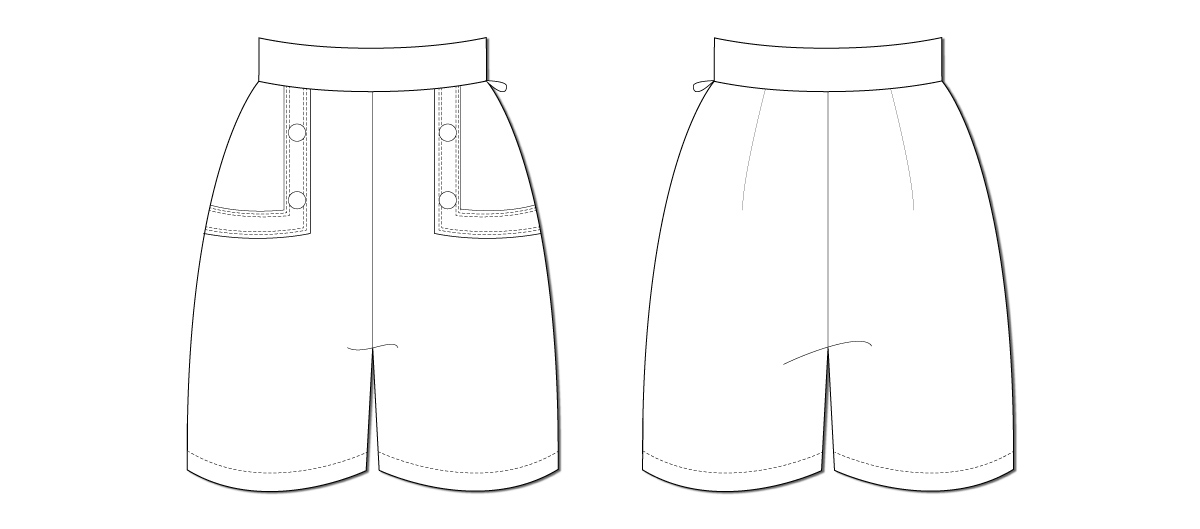 This review was originally published in Threads #221, Spring 2023. Have you made this pattern? If so, be sure to share pictures in our Readers Closet gallery.
Photos: Jack Deutsch. Illustrations: Cassandra Bernier. Pattern tested and sewn by Tomasa Jimenez, Lyndhurst, New Jersey.