@theravelout | Sewing Influencer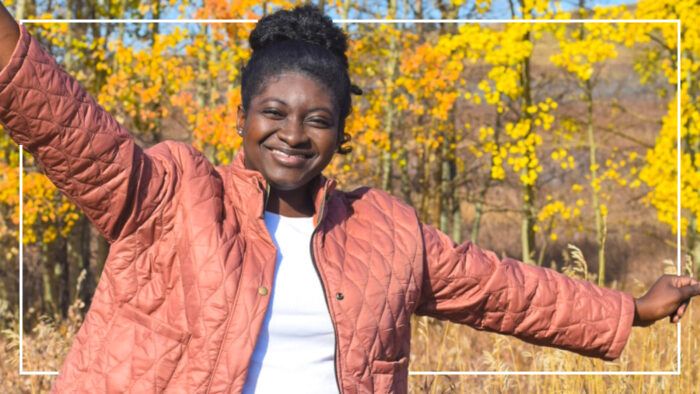 Sylvia is a wonderful sewist from Calgary, Alberta. She is known as @theravelout on Instagram and can be found at her blog The Ravel Out. Sylvia's explorations into color blocking and her willingness to keep working at her craft are inspirational to see. We look forward to seeing more of her work in 2023.
---
How did you learn to sew?
I learned how to sew in 2014 by watching tons of YouTube videos and reading way too many blog tutorials. I had always been fascinated with DIY-related projects but did not take it seriously until after I graduated from university and really needed something to ground me. Being self-taught definitely had its challenges, but the feeling when a garment fit or turned out close to what I envisioned was quite unmatched. I lived in the States at the time, which means I had access to all the "Big 4" pattern sales, so my motivation was through the roof. I am glad I stuck with it, as I feel like it is now part of my identity.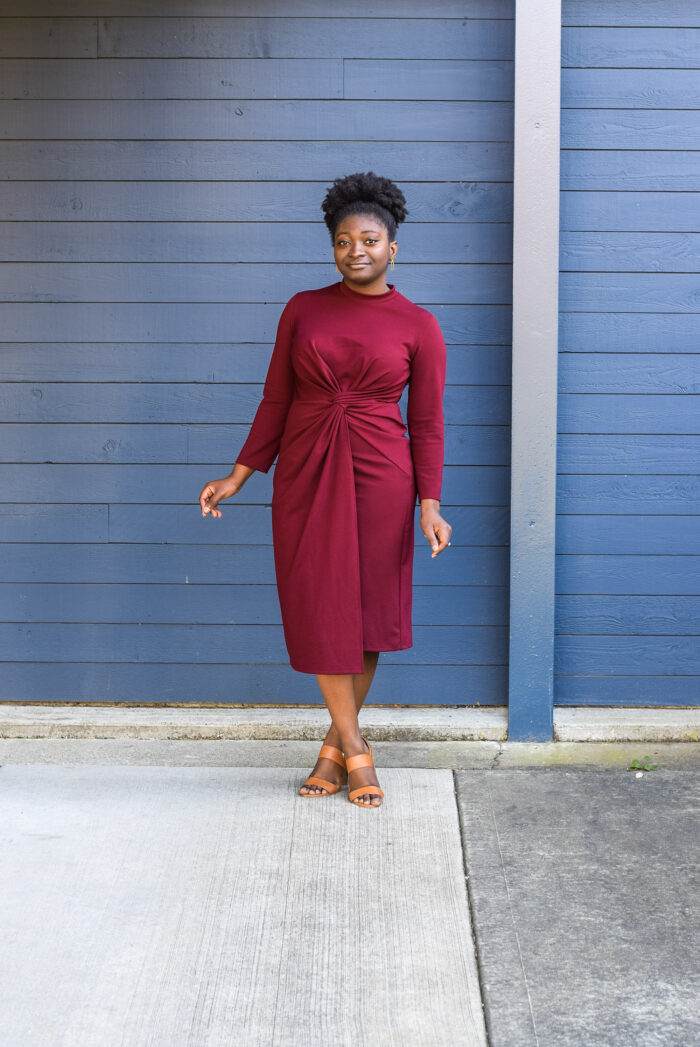 Which sewing word or term is your favorite?
Wow, I don't think I've ever thought about it but probably "hacking" is one of my favorite words in the sewing world. Once there is an understanding that patterns are simply a gateway to your own creativity, it opens the door to explore your personality through sewing.
It could be as simple as lengthening a dress pattern that was actually designed to be a minidress or going all out and changing the entire look of a bodice—you make those rules. Knowing that sewists are comfortable enough to make such changes to suit their body, lifestyle, a specific occasion, is one of the best things about making your own clothes, in my opinion.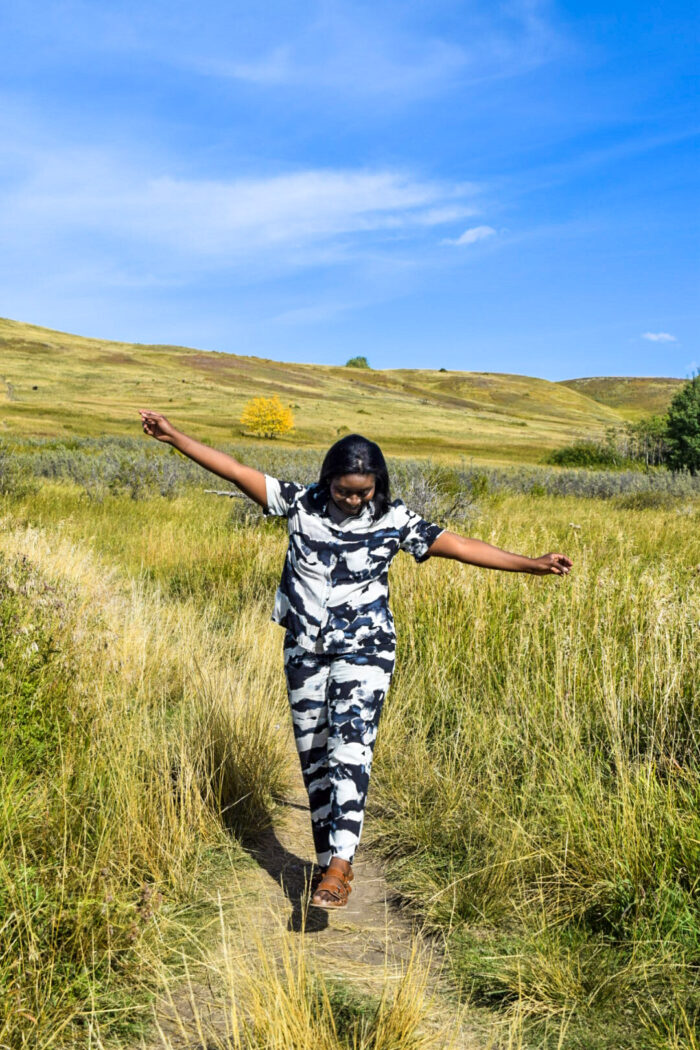 Which fabric do you enjoy sewing the most?
Linens and linen blends have my heart (and my sewing machine's heart to be honest). They are such a dream to work with. Tencel twills are a very close second.
What are you currently sewing?
Surprisingly, I don't have anything on my sewing table right now. I just finished sewing a quilted jacket in time for our winter season here in Calgary. I have two more projects to complete for the year so I am enjoying the down time with my family and preparing for the upcoming holiday season. Winter is usually a slow sewing season for me and I tend to start to reassess my wardrobe to determine if there's anything I'd love to challenge myself with next year.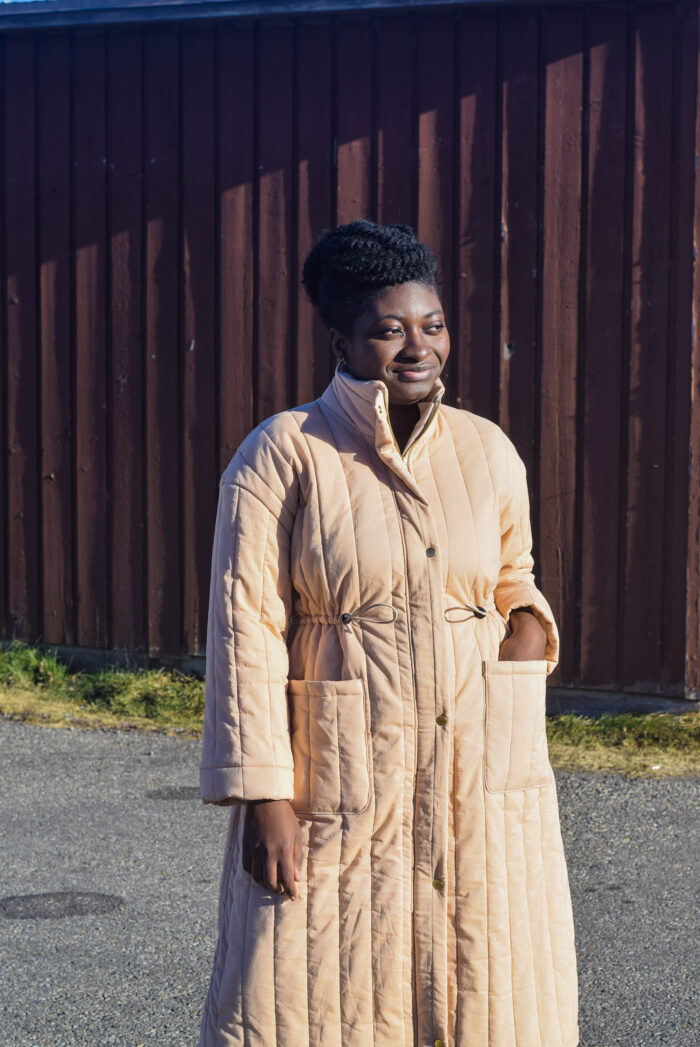 Please share what you love best about sewing.
So many things I love about sewing, to be honest. I think the ability to make anything you envision, and the freedom that comes with that is one of the best things about sewing. You can choose to sew trends or not, choose whatever color or print you wish to wear, choose whatever fabric types you want to work with, the list is endless. Having the ability to do all that means I am reaching for my clothes a lot more because there's a more conscious thought process and effort that goes into making most of my makes. Of course, there are some things I do not find joy in making and will always buy those, but having the power to choose when to buy versus sew versus thrift is pretty amazing.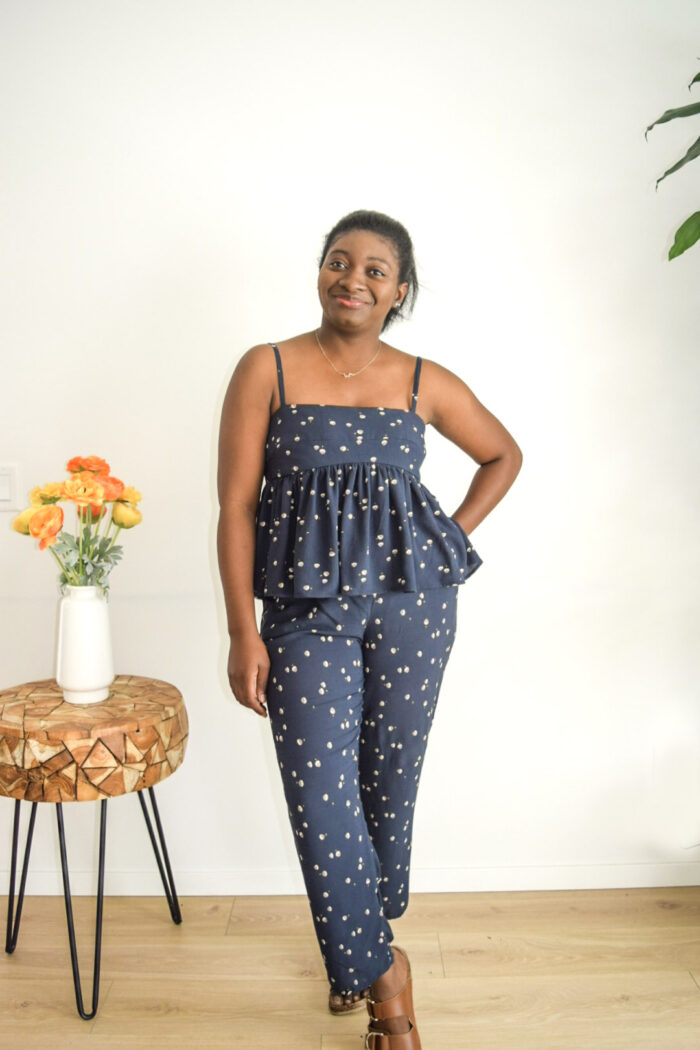 Photos: Peter Nettey, courtesy of @theravelout, except where noted.
---
For more of the most followed and admired sewers on Instagram, check out the Threads  Sewing Influencers collection.