Q&A: Make a Bubble Skirt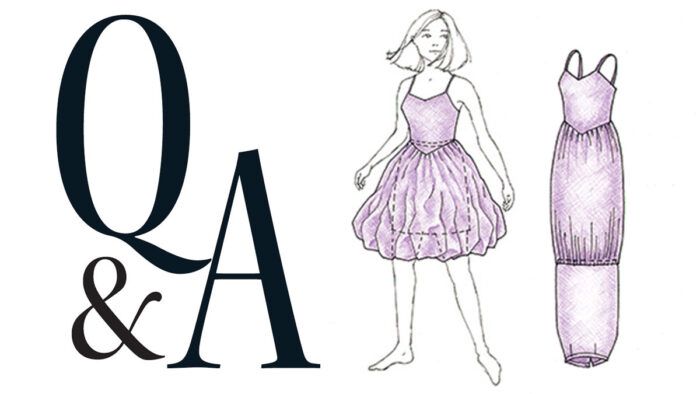 Q: Can you tell me how to make a cloud or balloon hem in an evening gown? I am an experienced tailor and am looking for a few construction tips. ­­
—Anne Ventresco, via email
A: Threads associate editor Judith Neukam replies:
I call it a bubble-style skirt, and it actually requires sewing two skirts.
Make a straight skirt out of muslin, taffeta, or sturdy lining fabric to use as an underskirt. To enable easy pressing after the balloon skirt is constructed, I recommend that you don't attach the underskirt to the dress at the waist. Instead, install a waistband with a button or hook closure to hold the bubble skirt up without risk of having it slide down, as it could with an elastic waist.
Experiment to determine how long to cut each skirt. Cut the overskirt long enough to allow it to billow out and fall with the lower edge curling under about 4 inches above the actual hemline inside the skirt. Cut the underskirt's lower edge to meet the turned-under edge of the overskirt. Then gather the overskirt into the waistline, and gather the overskirt's lower edge into the underskirt's lower edge.
This article was originally featured in the Q&A department of Threads #122 (December 2005/January 2006).