Threads Spoonflower Prints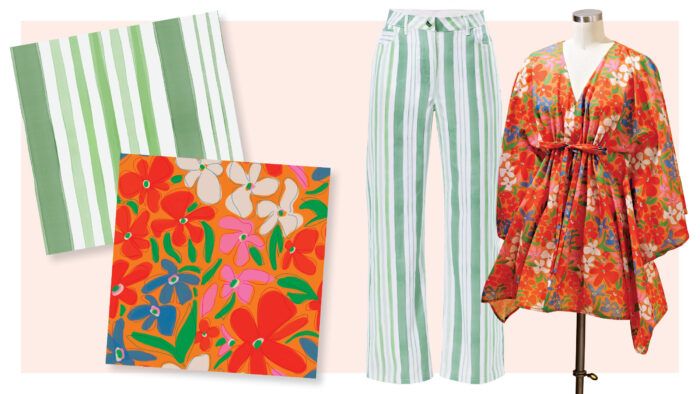 Visit Spoonflower to purchase any of our special edition Threads-designed Spoonflower prints.
These prints are designed by Threads Art Director Steven Fleck to reflect current color and design trends. Steven has a background in fashion and textile design, and he researches the latest palettes for apparel as well as motif scale and repeat size. He finds inspiration in contemporary fashion, historical textiles, the arts, and the world around him. (Check out our gorgeous Clouds Blue Sky print). In most cases, you'll find coordinating colors and patterns to combine into unique projects.
These seasonal designs are ideal for garment sewing, but we encourage you to use them for home décor, accessories, and crafts as well. Spoonflower offers a wide range of fabric and paper substrates to choose from, so you can create anything from quilts to sturdy totes to activewear.
We'll feature a couple of prints in each new issue of Threads. You'll find a wider assortment at our Spoonflower store, so be sure to visit us there.
Please tag us @threadsmagazine and use the hashtag #threadspoonflower when you post images of your garments and projects. We can't wait to see what you're making!
New designs for spring and summer 2023:
You'll find these in Threads #222, Summer 2023, where they are made into a playful mini caftan and a pair of straight-leg jeans.