A Sewing Feast | Letter from the Editor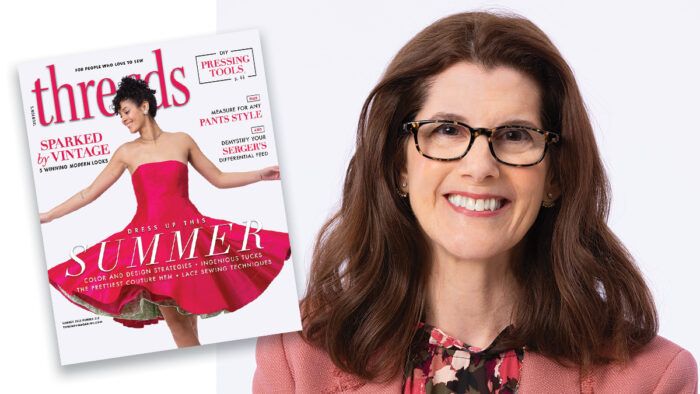 I am an indifferent cook: I enjoy watching the Great British Baking Show but can't ever see myself bothering to practice three types of meringue or puff pastry. On the other hand, I love to sew, and little makes me happier than to learn about new techniques, materials, and design approaches. Plan a dinner party menu? I lose interest before the main course. Work out a versatile, chic capsule wardrobe in my best colors and silhouettes? That's the perfect Saturday evening activity, as far as I'm concerned.
Editing this issue felt like taking a course in gourmet sewing methods. Linda Lee's "Color and Design Strategies," shows how to bring together assorted ingredients into appealing, cohesive ensembles. Barbie McCormick's "DIY Pressing Tools," emphasizes the importance of having the right tools for the job. Then there are elevated construction techniques like Susan Khalje's segmented hem; Gilbert Muniz's strapless engineering; and Kenneth D. King's blind tucks. All equip any sewer to create garments with couture refinements. As a tasting menu, we offer the winning pieces from the 2022 Threads/Association of Sewing and Design Professionals design challenge.
In this issue, we're introducing something to the menu: Threads' exclusive prints, available at Spoonflower.com. Designed by Threads Art Director Steven Fleck, these prints are perfect for summer sewing.
We have confidence you'll find ways to apply the methods our authors share to your own sewing. When you've finished, you'll have beautiful clothes for years—not just for the time it takes to gobble down a fancy dessert!
– Carol J. Fresia, Editor
P.S. Learn from Threads on a new platform. See our growing list of on-demand online courses, taught by popular sewing experts, at ThreadsMagazine.com/elearning.