Marist College Silver Needle Runway 37 Showcased Student Designs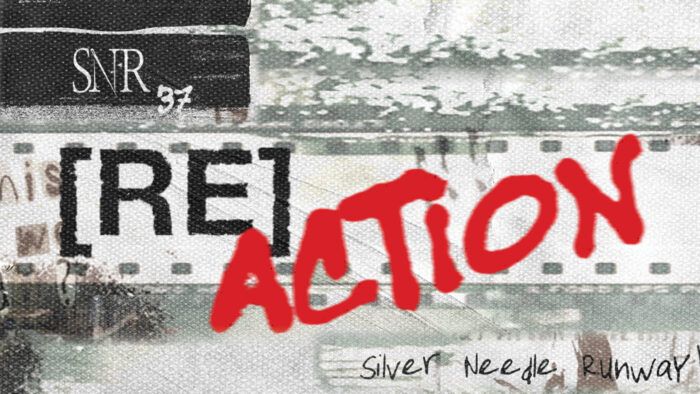 Graduation season means showtime for students in the Fashion Program at Marist College. They spent countless hours putting together Silver Needle Runway (SNR) 37, at the school about two hours north of Manhattan. The show featured the collections of 35 senior student designers and one Silver Needle Designer of the Year was chosen by two panels of judges. If you didn't get there in person, you can watch the show on the student-created website, SNR 37.
The much-heralded show and the promotion leading up to it are part of the students' coursework. Both give them real-world experience before graduating and job hunting in the competitive fashion industry.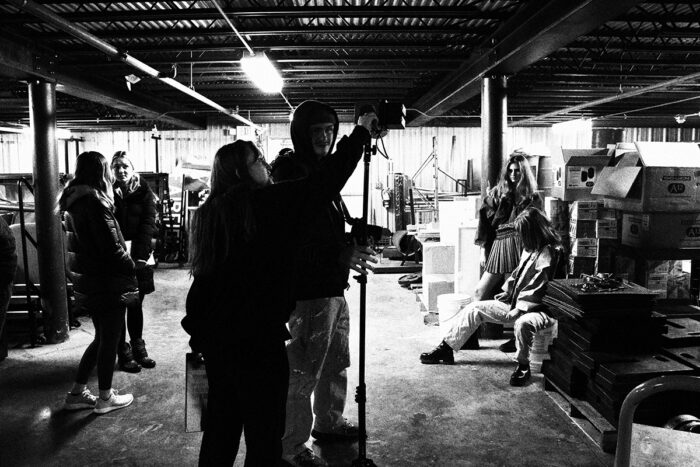 SNR 37 showcased the students' sometimes innovative and often creative garments, which ranged from utilitarian workwear to hand-beaded eveningwear.
Each design student toiled for more than a year to create at least three looks for the runway. The well-thought-out designs often include some aspect of sustainability. Aleena Brown's "Building Blocks" collection reused 10 sleeping bags, bedding, and used sweaters. Her entirely upcycled looks won her the Silver Needle Designer of the Year award. She received perfect scores from two panels of judges who reviewed her collection and her portfolio. They "deemed her work brilliant and perfectly executed with three functions, great details, "  said Jacqueline Reich Dean of the Marist School of Communication and the Arts.
Aleena took a moment to thank her professors, friends, and family as she accepted the award. "This is such a great honor to win this award . . . I think something really important about the future of fashion is considering all the unique ways we can use upcycled materials."
Many of her classmates also used upcycled materials or considered sustainable practices in their collections. Caroline Gomez's gender- and size-inclusive Cargo collection is made from natural fibers and upcycled textiles, including a vest made from vintage place mats, for example.
Students expressed themselves in creative ways. Senior designer Chaiyah Chambers incorporated locks of human hair into her garments, for example. LindseyAnn Moschetta's Childhood Whimsy collection used prints designed by the children to whom she has taught fashion design at the Fashion Art Studio Westchester. The gender-fluid collection from Olivia Burrowes drew inspiration from cars and motorcycles.
Isabelle LeBoeuf, another senior designer and a dancer, explains in an interview on the SNR site that most of the textiles in her collection were created with used pointe shoes she collected from dancer friends and strangers. "I've ultimately collected around 400 pairs and delicately taken each one apart by hand as a testament to slow fashion," she explains. She then repurposed each part in her collection.
Other designers used discarded, or deadstock, fabrics in their collections and even fused and felted knit and wool fabrics to create enough yardage for their garments. Many used natural dyes to get the fabric colors they wanted.
Among the two panels of judges that reviewed the student collections were seven from the fashion industry.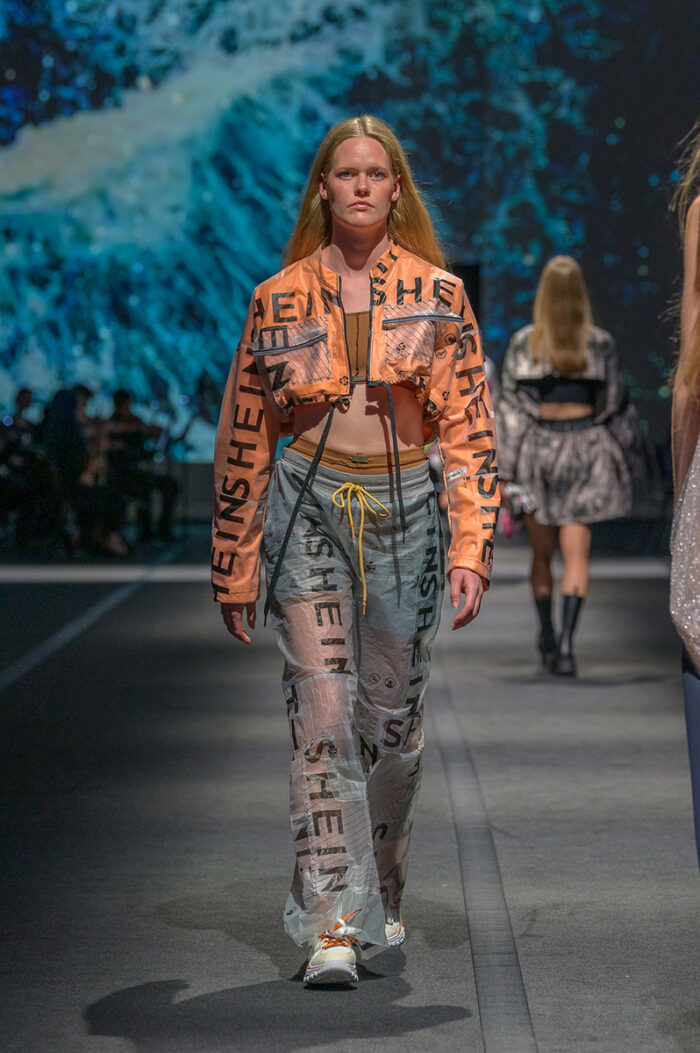 The SNR show was organized by 40 students in the Marist fashion production class, who were divided into five groups: communication, logistics, production, branding, and creative.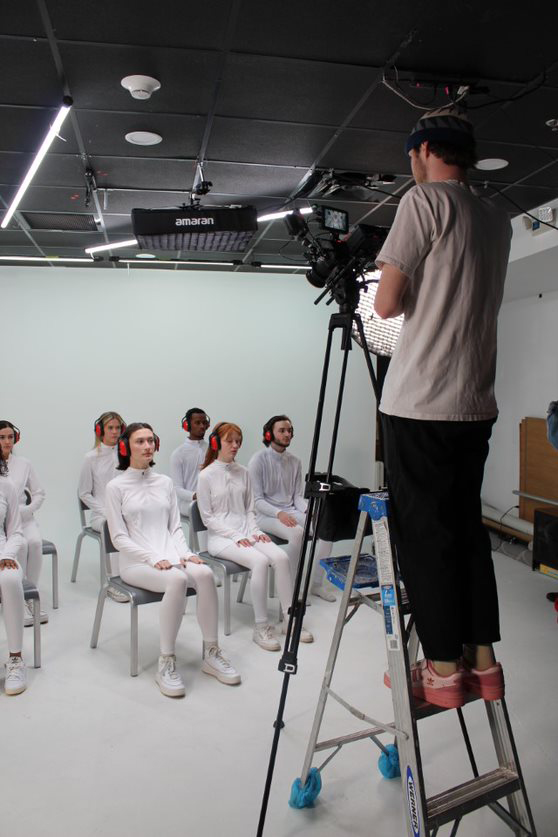 They promoted the show through newsletters, podcasts, promotional videos, a video series documenting the behind-the-scenes process, wearable merchandise, and more. Their show theme this year was [Re] Action. The students "wanted to create a show that would reflect a vision of hope to propose change in our society," as explained in the students' Through the Needle newsletter.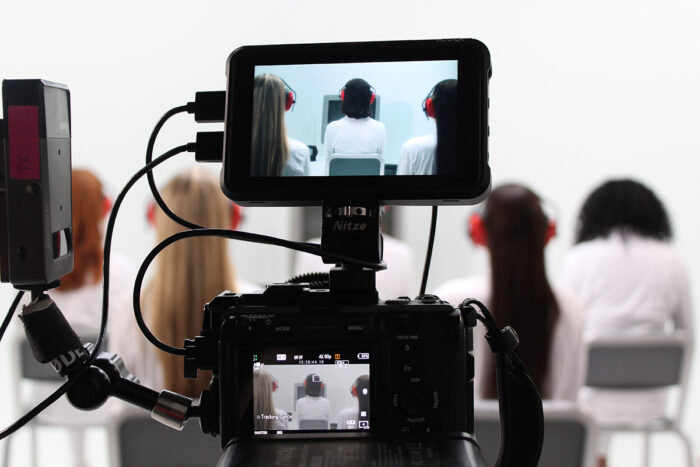 The show attracted fashion industry insiders, faculty, students, and their friends and families. To find out more about the show, watch the event, or to learn about the the designers and their collections, go to SNR 37 here.
---
Photos: courtesy of Marist College SNR 37.    
Updated: May 7, 2023.