Joyful Dressing: Techniques for a Colorful Shirt and Shorts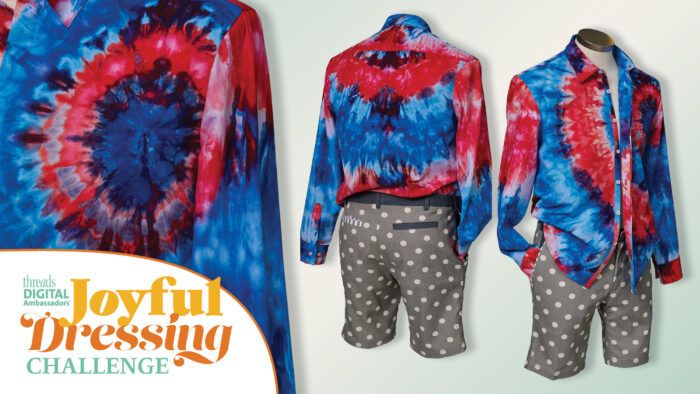 In this article, Part 2 of my Joyful Dressing Challenge make, I'll briefly describe some of the supplies used, the commercial pattern I worked from, and some details I changed. The result was a colorful shirt and shorts. The shirt features tie-dye fabric and a hidden-button placket, while the polka dot shorts serve up plenty of contrast elements.
Supplies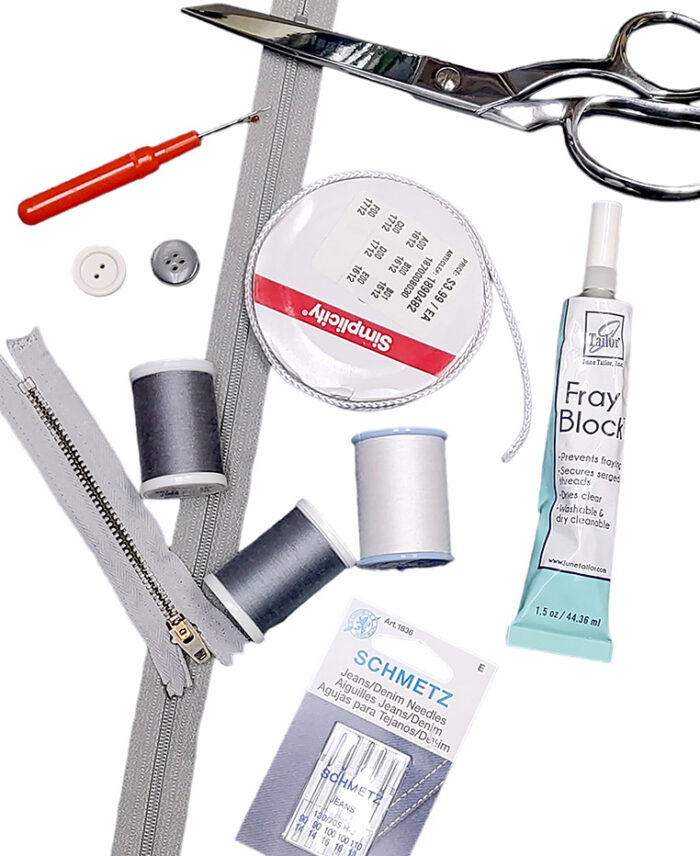 Fabrics
The shirt fabric, also used for the pocket bags in the shorts, is 100 percent Kona cotton. Reactive dyes were applied to the fabric to create the tie-dye effect.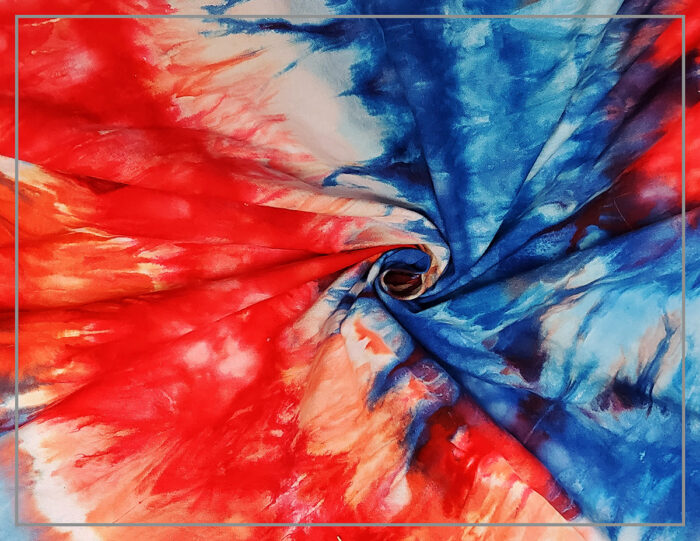 The secret recipe for the mixture of those dyes is in the wonderful mind of artist Daniel Lundby @dudequilter. His artistic approach is an adapted version of ice dyeing. I don't know how he does it, but it's magic. For the best results and boldest effect, use a 100 percent natural fabric. I did have him try a 65/35 polyester-cotton mix in a lightweight shirting, and it just did not work out nicely. The result was muted colors.
The polka dot fabric used for the shorts is a lightweight, woven canvas, purchased on Etsy.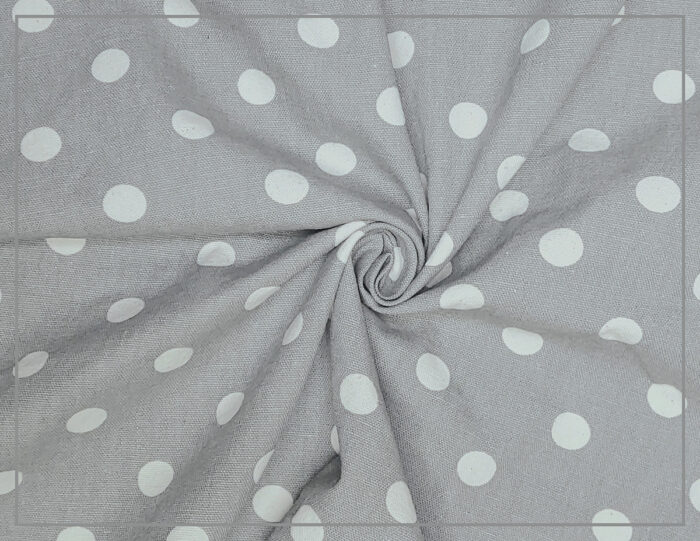 The dark gray contrast fabric and striped fabric used on the shorts are 100 percent Kona cotton and can be found at most fabric stores.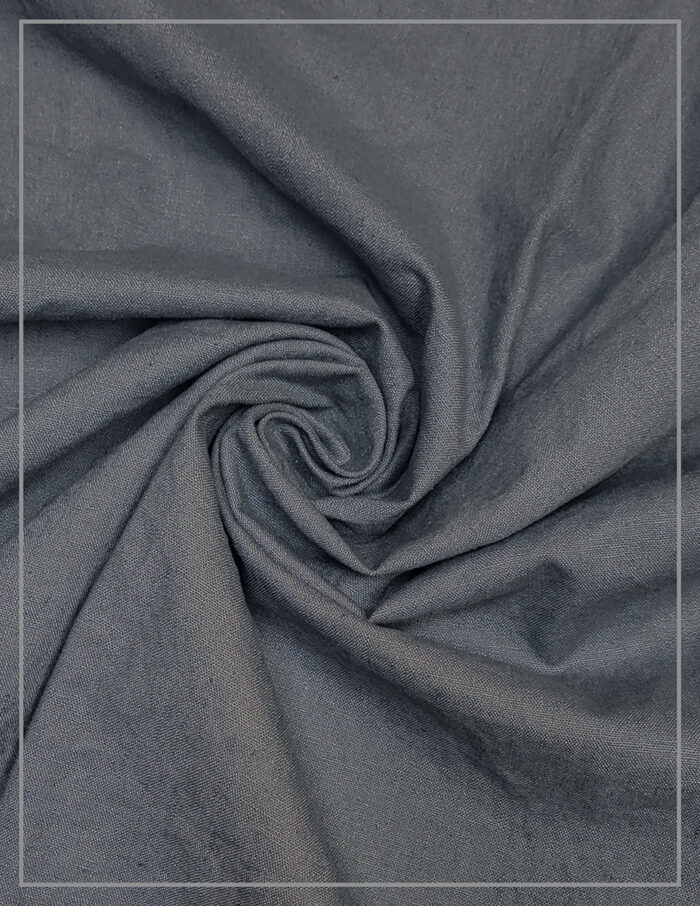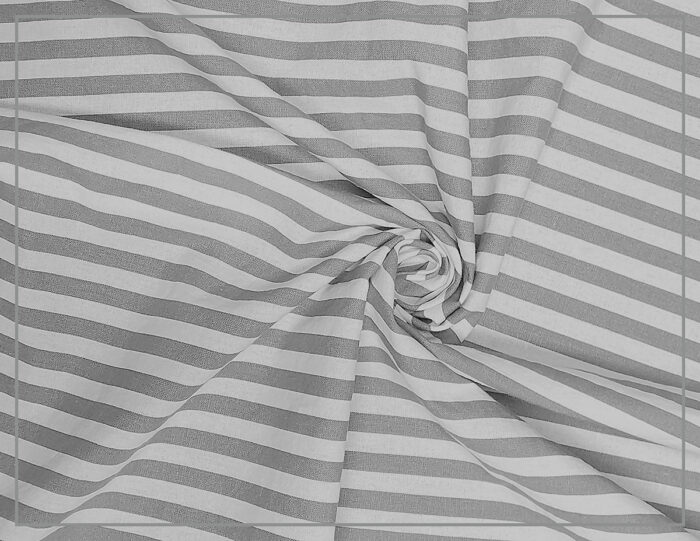 Essential tools and notions
The sewing machine needle I used for the shorts is a Size 14 denim needle. I strongly recommend that if you don't own a denim needle, stick with machine needle sizes 12/80 to 16/100. Make sure to check your machine's manual on how big you can go. Most home sewing machines recommend against needle sizes higher than 16/100. For the shirt, I used a Size 10/70.
The thread I used for both items is standard Dual Duty, all-purpose thread. However, I did try Coats & Clark transparent thread for part of this project. I opted for this, as I did not want an intrusive topstitching line down the center front of my shirt. It would take from the tie-dye design. I tested this thread and recommend going with the thinnest needle you can sew comfortably with on your garment, which was size 10/70 for me. Size 12/80 and 14/90 needles created a bird's nest on the bottom of my sewing.
Note: I tried this soft, hair-strand-like thread as the needle thread not the bobbin thread.
When using transparent thread, be sure to test on scrap fabric to get your tensions right. Once that is corrected, the thread sews nicely, is hardly noticeable, and does not melt under the iron or in the clothes dryer. I highly recommend having some of this on hand.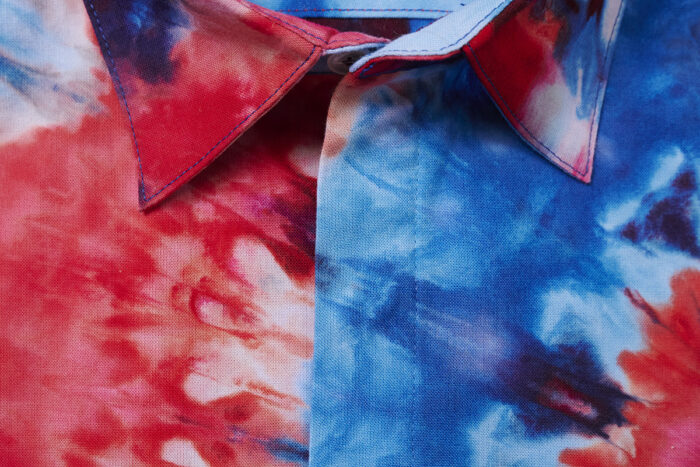 Piping was added as a decorative touch to the edge of each front pocket. I used 1/8-inch cording.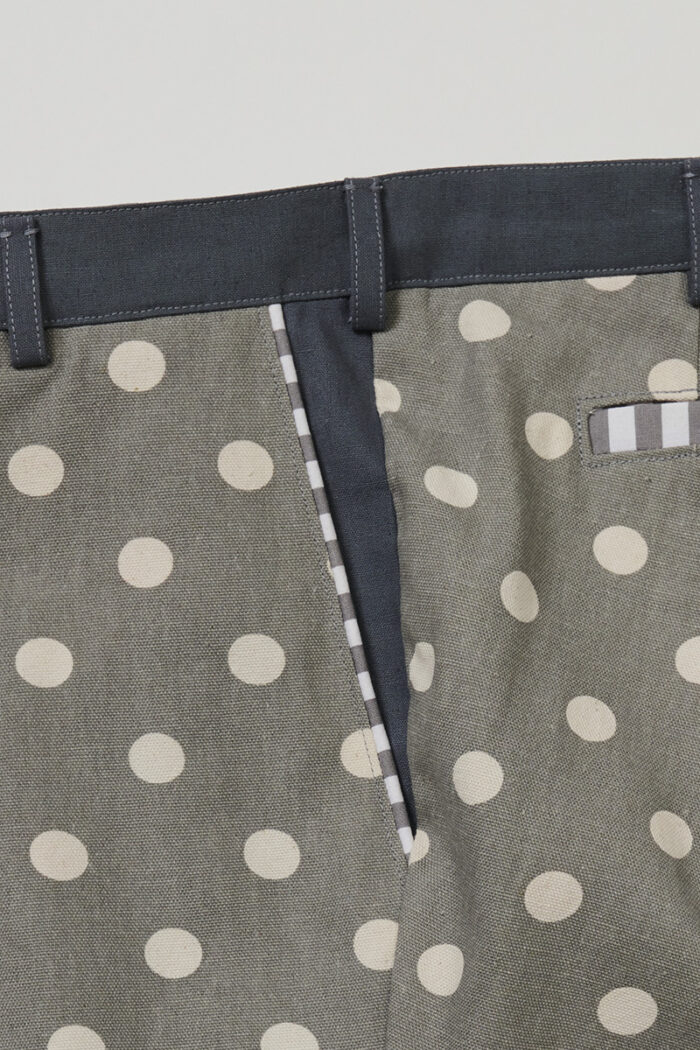 The striped tape used for the piping and interior finishes on the shorts was self-made and measures 1/4 inch finished.
Fray Block is a great item to have on hand—and one I use in just about every project.
Tip: Test this product on scrap fabric that you plan to use for your project, and make sure it dries clear before using on your project.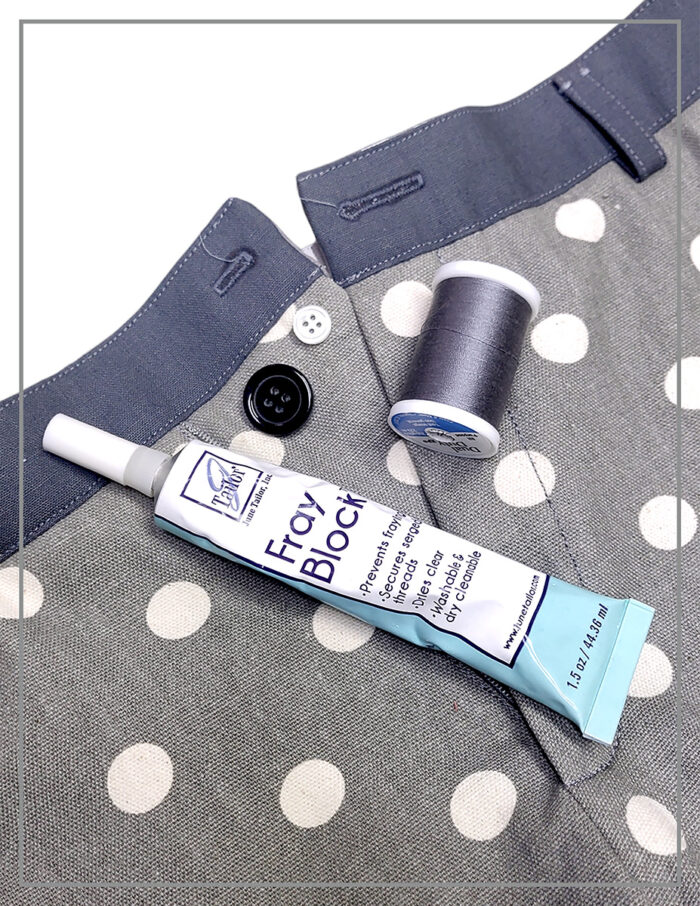 For this project, I recommend applying the Fray Block when constructing the single-welt back pockets. To make single welts, you must slash open the area for the welt and pocket bags. Before you slash, put a single dot of this product on each corner of the area you plan to cut. Allow the Fray Block to dry and then snip. This helps with the pesky fraying that happens in the corners when you're trying to get that perfect single welt area.
I also use this for buttonholes on my shirts. Cautiously squeeze a little on each sewn buttonhole, front and back. Allow it to dry, and then open the buttonhole with your preferred method. Fray Block helps to keep the stitching in place and fraying to a minimum.
Pattern
The shirt pattern is self-drafted. You can use any standard men's shirt pattern. The front has a hidden-style placket. It's an option to keep in mind, if you are using a patterned fabric and don't want to interrupt the print in any way across the front of your shirt.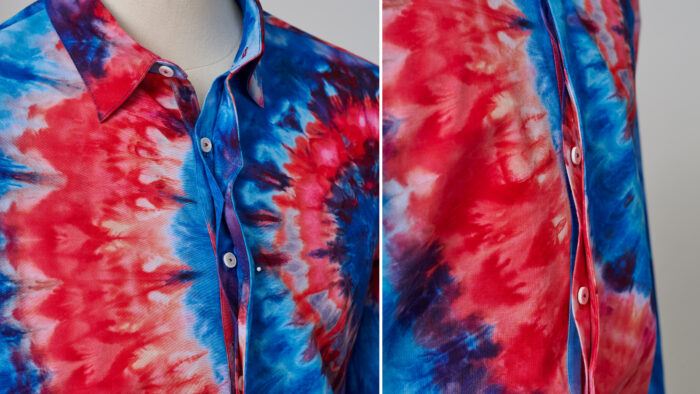 A book I always have nearby and which I recommend is from my fashion school days is Patternmaking for Fashion Design (Fifth Edition) by Helen Joseph-Armstrong (Pearson, 2009). It's a true must-have for valuable information about drafting patterns.
The shorts pattern was adapted from BurdaStyle 6933. A great pants pattern, it can easily be used without any changes.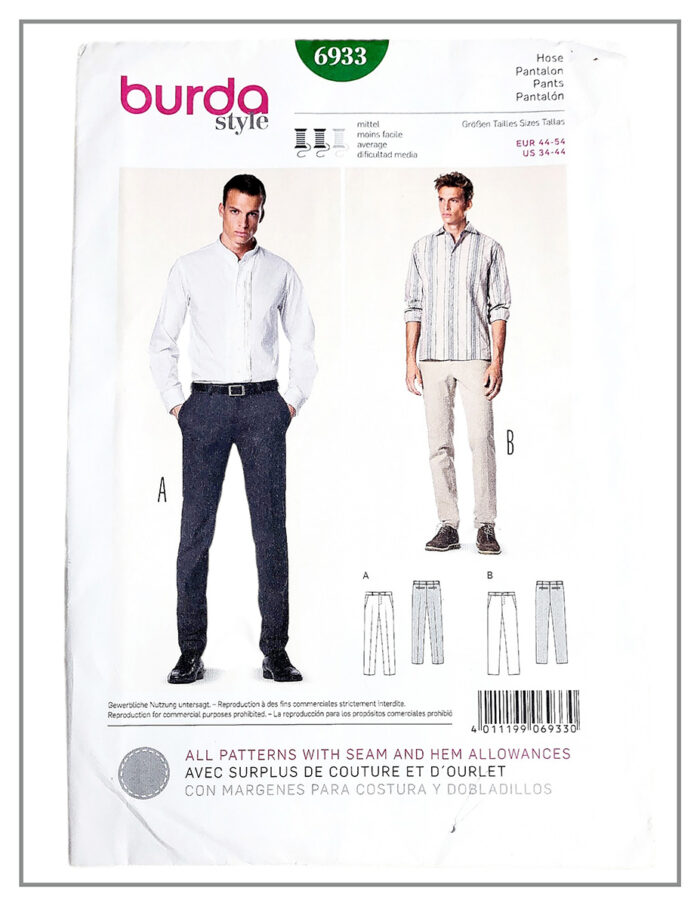 Be sure to measure your seat when working with this pattern, and adapt everything else—waist, rise, inseam, etc.—from there, if needed. Your seat measurement, aka, hip  measurement, is of the widest part of the body below the waist. Simply take a measuring tape and wrap it around your widest part. Remember, do not pull too tight when measuring or you will end up with pants that don't fit.
If you like a loose fit in your pants, measure your "seat" and go up at least one size or more. Be aware, the pattern I used is a fitted style, which hugs the body.
My changes, for the most part, were to accommodate more contrast fabrics. I also enlarged the back pocket bags and drafted my own facings for front and back inside pockets.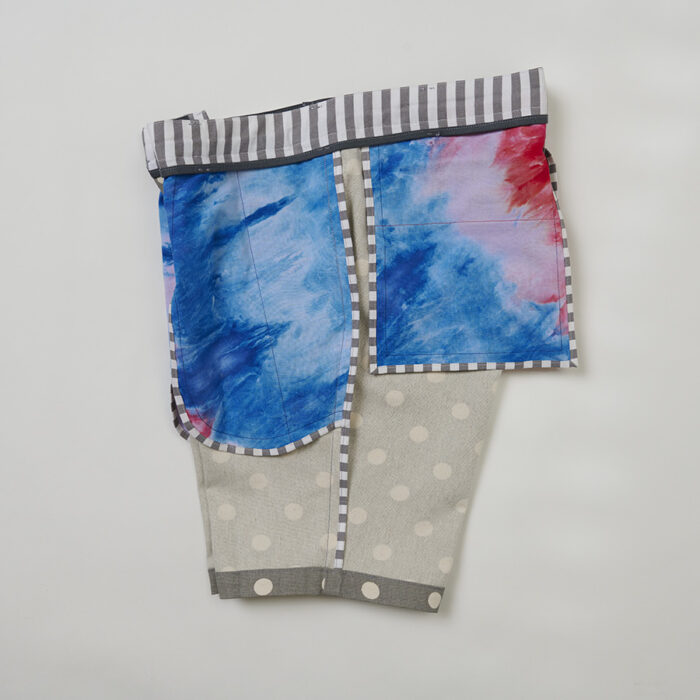 This pattern features a two-piece waistband with center-back seam. The band folds in half lengthwise to form the outer band and its facing. For this make, I split each side in two to make a contrasting band and facing: This was simple to do by cutting the pattern piece in half lengthwise and adding new seam allowances along the two cut edges.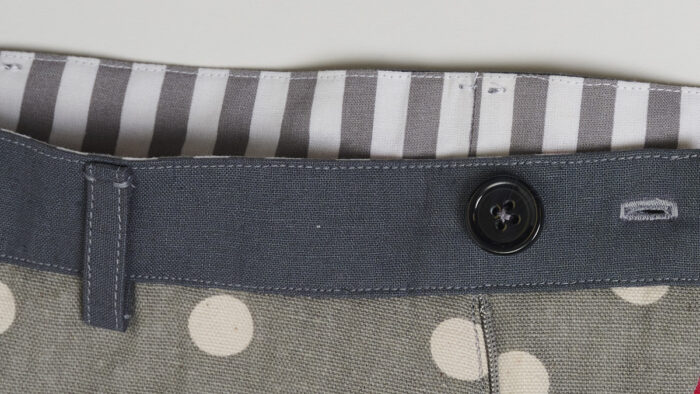 Design approach
On a final note, I want to encourage you to try a more artistic approach to your projects. I am talking about a design approach where the outcome is not fully recognized when you start. The shirt in this project could have easily been tie-dyed after I made it. This would have been an easy, stress-free method. Instead, I chose to get the fabric made first and then, one by one, cut the pieces based purely on the love for the fabric's dyed design.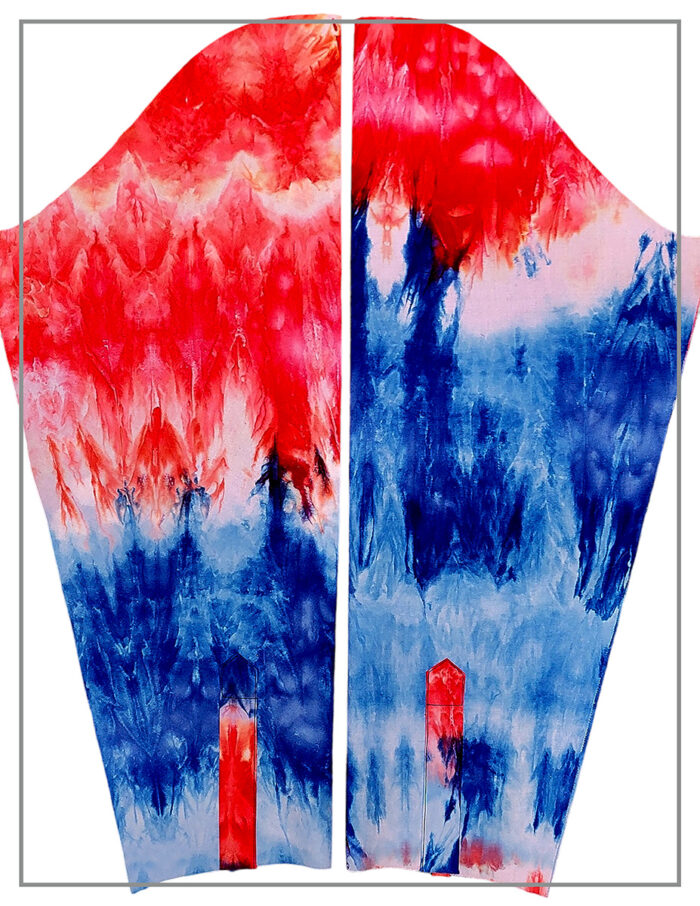 This makes for an unexpected outcome when the final is sewn up. Basically, the result is an entire shirt made from pieces that created joy when each was cut. You can't beat that, right?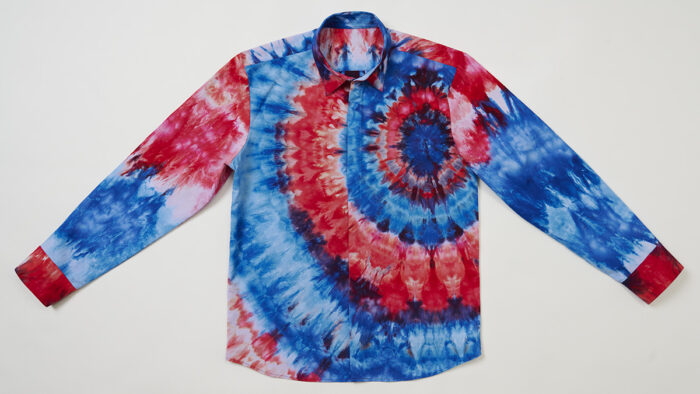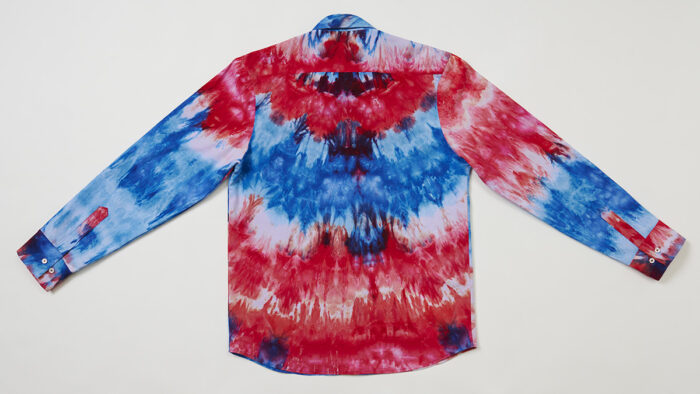 I have used a similar approach in the past when combining colors or quilt-like piecework, then laying my pattern pieces atop the fabric, cutting out the pieces, and finally sewing up. Not controlling what goes where, and just creating based on a "liked section" or print or texture often makes for a unique and wonderful outcome. Perhaps you like the look of "this" for the collar and "that" for a cuff and in the end hopefully it comes together and looks wonderful. You know what? It does. So go for it.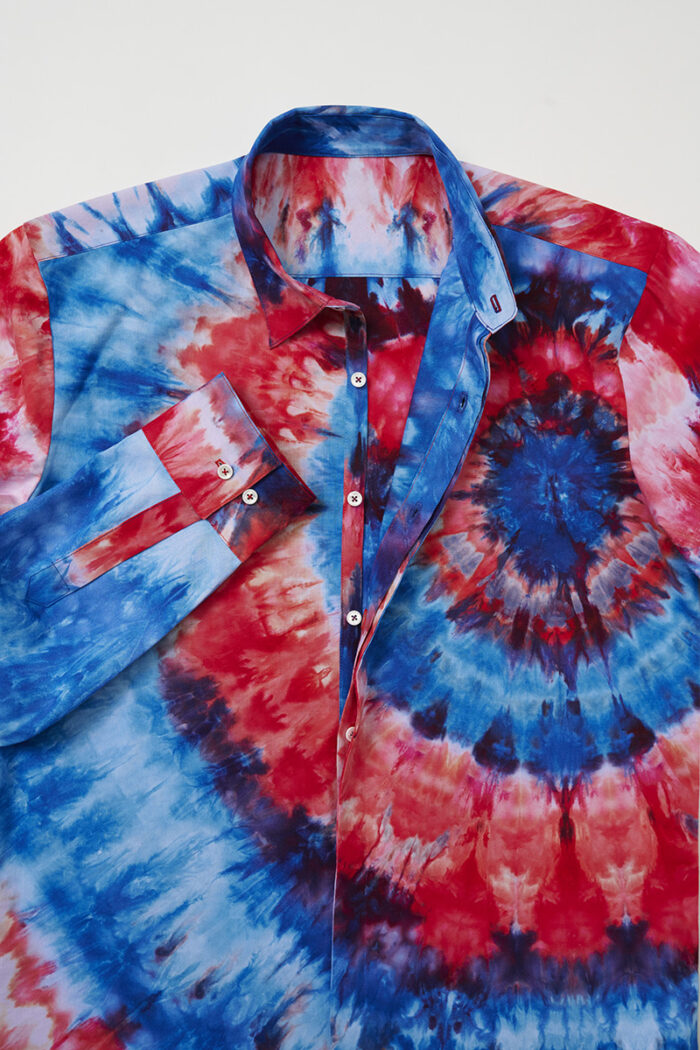 Have fun with the unexpected. Find the joy in the fabric, my friends. Happy sewing. 🙂
---
Editor's note: Learn more about JW's inspiration for his tie-dye shirt and polka dot shorts outfit for the 2023 Threads Digital Ambassadors' Joyful Dressing Challenge by reading his first installment. You can also see what his three challengers created. 
---
Photos: JW Loveday, except where noted.