Altering, Fitting, and Ready-To-Wear Garments, with Pamela Howard | Episode 65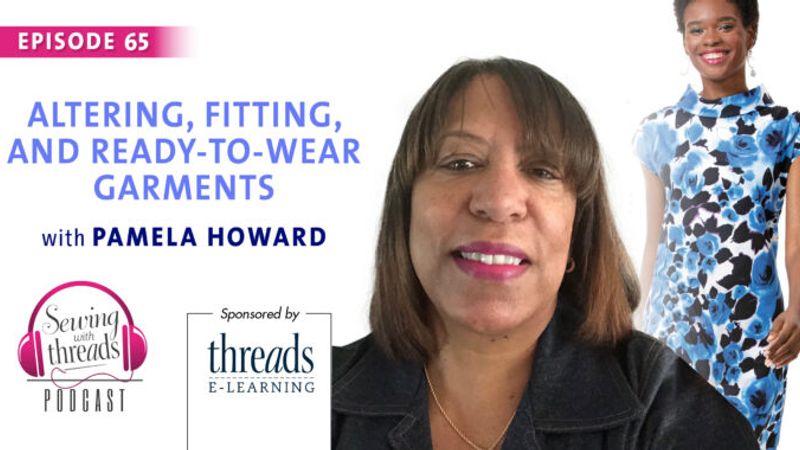 Video: Threads magazine
Alterations pro and advanced garment sewing instructor Pamela Howard explains in this episode of Sewing with Threads what makes a ready-to-wear garment easy to alter and what are the most common alterations she handles. The owner of Pamela's Closet, Inc. also shares tips on sewing and fitting trousers and knit garments.
Common alterations and how to complete them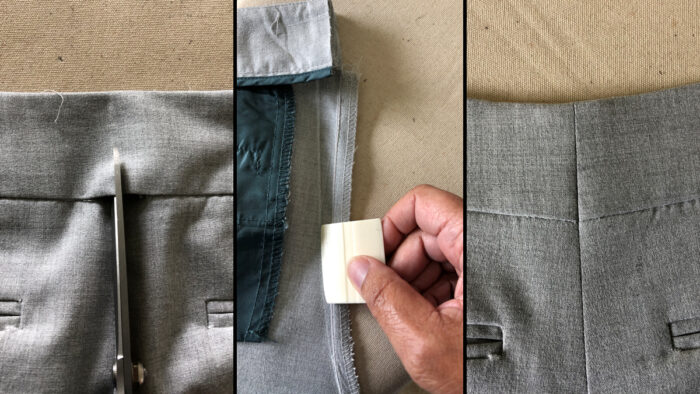 Waist alterations are what Pamela's customer request most often. The first place to alter is at the back waist, Pamela says. She walks through how to do it in her post, "How to Alter the Back Waist in Pants." She also explains how to add a back-waist seam to easily alter the waist in "How to Reconfigure the Back Waistband." 
For fitting, Pamela opts for alterations that enable the fabric to skim the body rather than cling to it. Check out her "Subtle Shaping" article for how to improve the shape of a straight garment for your proportions.
A pro with knits
When it comes to sewing knits, Pamela has plenty of experience and an endless number of tips. Her five-piece collection of knit garments  for the 2022 Digital Ambassadors' Luxury Loungewear Challenge impressed the Threads audience so much that she was voted the challenge winner.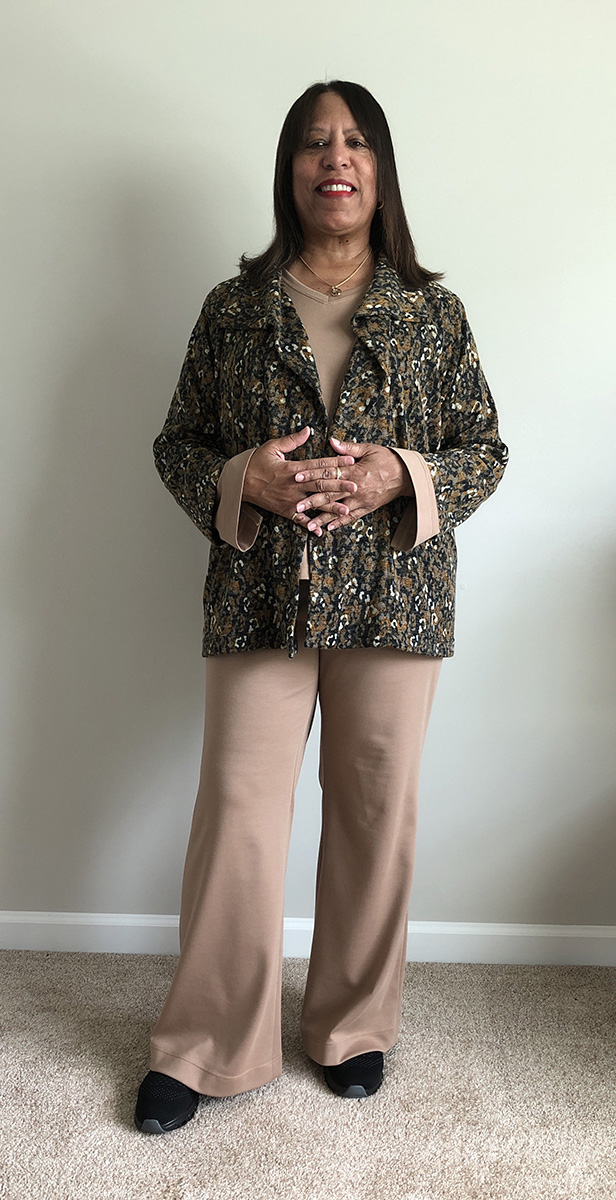 In this podcast, she discusses why she lines knit garments and what fabrics she uses for the linings.
Pressing wisdom
Listen in to also hear key advice she imparts on her sewing students, including the importance of pressing correctly.
"Pressing for me is a zen-like experience," she says. "I like the steam. I like the pressure. I love all the tools." She reveals her three must-have pressing tools and why they are important.
"You end of solving all the world's problems when you're pressing, as far as I am concerned," she adds lightheartedly.
A tough alteration
One challenge that pressing may not resolve involves a pending alteration. This is a big job for Pamela and will require a cold compress, she jokes. Pamela discusses what the alteration entails and how hours of careful hand sewing will be part of it. Find out more in this podcast.
Editor's note: After four years, Pamela is stepping away from her digital ambassadorship and from writing inspiring and instructional posts on a monthly basis. However, she'll continue to write occasional articles and how-tos about alterations and garment sewing as a Threads contributor. Check back at ThreadsMagazine.com for her latest writings.
---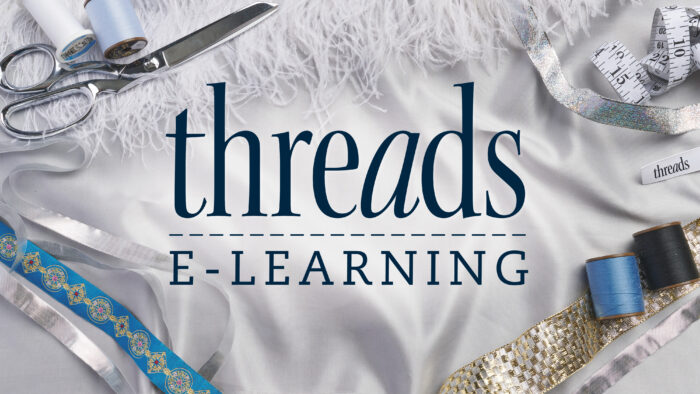 We have a special offer for our faithful listeners. The promo code "Podcast20" takes 20 percent off the tuition for some of our e-learning online courses. The course lineup includes classics by Kenneth D. King, Pamela Leggett, and other trusted sewing instructors. You can count on Threads for expertise in these on-demand learning experiences. Learn at your own pace anytime you want to log in. Check out the course lineup at ThreadsMagazine.com/elearning, and don't forget to apply the code "Podcast20" for your 20 percent discount.
---
We have created a podcast survey to help guide our content. Please take a moment to answer a few questions.