Celebrating Marcy Harriell's Why Don't You…. Series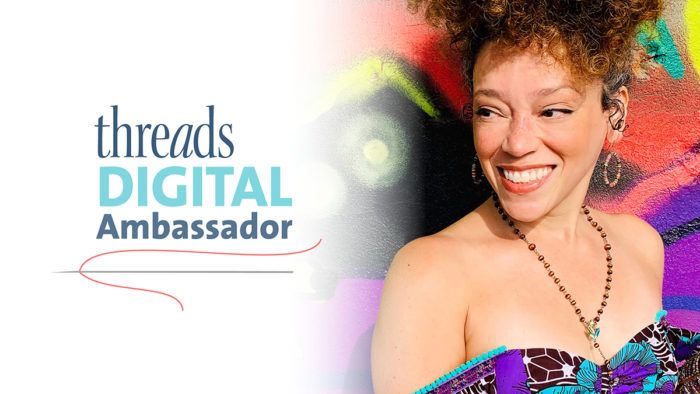 Let's just get this out of the way. I absolutely adore Marcy Harriell. She turns me into a fan girl in a way that is a bit embarrassing for a woman of my age. As a longtime Broadway geek, I could go on and on, specifically about her performance as Vanessa in In the Heights and Rent but that would be a lengthy trip down a rabbit hole that doesn't focus on her sewing. That said, should you be so inclined, check this performance out. I love her style, her use of color, and the sheer joy you can feel in everything she creates.
When she became a digital ambassador for Threads, I looked forward to being a part of sharing her inspirational sewing with you. Her willingness to try new things is motivating on many levels. As her time as a Threads digital ambassador comes to a close, I have been re-reading her posts and enjoying them as much as ever.
One of my favorites is Why Don't You . . . ? Sew a Travel Garment From Bedding. I have been meaning to try this challenge myself but keep getting stuck on my own TNT (tried-and-true) dresses. While the blanket coat wasn't exactly Marcy's favorite, I'm feeling energized by my journey through her posts. And I'm headed out to fabric shop shortly to get started on my own blanket coat.
Has Marcy inspired you to complete any of her challenges? If so, be sure to share pictures in our Readers Closet gallery or tag us on Instagram with #memadethreads. We'd love to share your work.
---
Author Becca Ryan is the Threads digital brand manager, who finds joy in creating colorful garments and quilts for herself and others.