Make It with Wool 2018 National Winners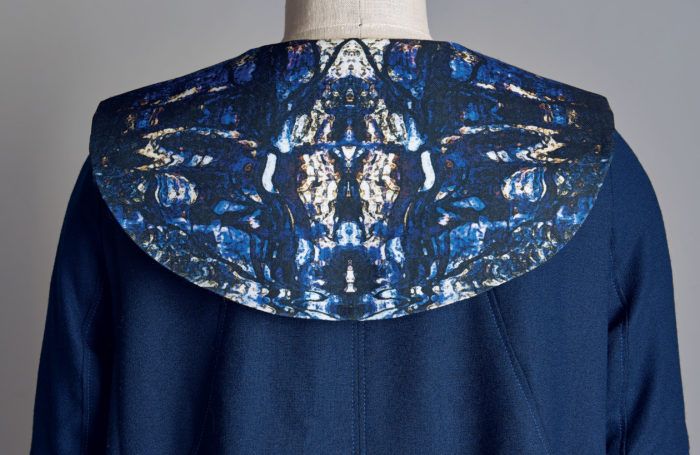 The annual Make It With Wool national competition (MIWW) celebrates the beauty and versatility of fabrics and yarns made of wool. All garments must be composed of at least 60 percent wool. Participants compete at the state level in different skill and age groups: 13- to 16-year-olds compete as juniors, 17- to 24-year-olds compete as seniors, and those 25 and over compete as adults. Threads features six of the winners of the 2018 national judging round.
The six ensembles featured showcase the abilities of those competing in MIWW; all garments were beautifully made. Adult winner Rachel Siegel created an A-line dress from fine wool jersey with an accompanying cardigan she drafted the pattern for herself. Senior winner and Exemplary Construction Award winner Claire Lee's dress and coat combination was inspired by London in the springtime. Fashion/Apparel Design Award winner Jason Gagnon designed a coatdress inspired by Cristóbal Balenciaga's fishing village heritage, including creating his own digital print. Junior winner and Outstanding Needlework Award winner Holley Schwartz knitted an enchanting ensemble comprised of a dress, trench coat, gloves, and felted hat. Senior First Runner-Up Kelsey Clear created a shirtwaist dress from fabric she won at a past Make It With Wool event, as well as knitting an accompanying sweater and hat. Junior First Runner-Up Charlotte Waldron made a dress with a sweetheart neckline with exquisite finishes.
See additional images of the winning garments in the posts below.
These winning ensembles were originally described and shown in "Rhapsody in Wool" by Erica Redfern, Threads #200 (Dec. 2018/Jan. 2019). Garment photos by Mike Yamin. Winner photos by Sonia Zeye.