Sewing Techniques for Fancy Fabrics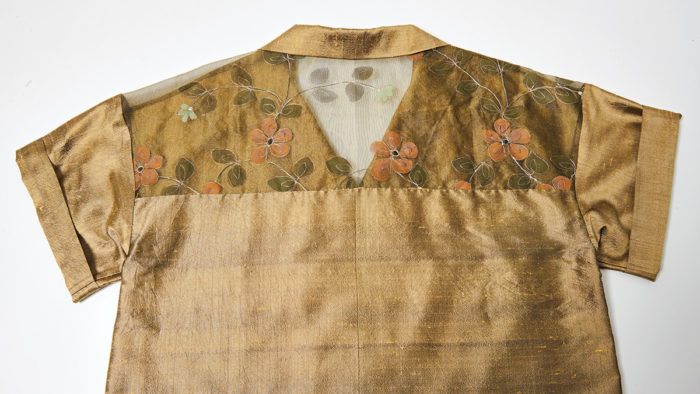 Many gorgeous textiles have reputations for being difficult to sew. Silk chiffon can be fluttery and tricky to cut accurately. Silk charmeuse is slippery. Velvet may shift while sewing and be marked by pressing. Delicate lace presents cutting and stitching challenges. All these fancy fabrics are expensive. It can be intimidating to work with them if you are afraid of making a mistake.
Have no fear, however. It's easy to increase your chance of success and improve your sewing results with glamorous materials. You can take away the worry and decrease the effort with sewing tutorials. The posts collected below address the challenges of silk, velvet, and lace. You'll find helpful advice for taming fabrics that present some sewing challenges.
Threads authors have years of experience working with fancy textiles, often based on creating meticulous bridalwear and custom eveningwear for clients. You can benefit from the methods they've perfected and taught over the years. Work with lovely materials, such as chiffon, charmeuse, velvet, and lace, to create your garments for any occasion.
See more:
Learn how to sew special-occasion fabric for daywear
---