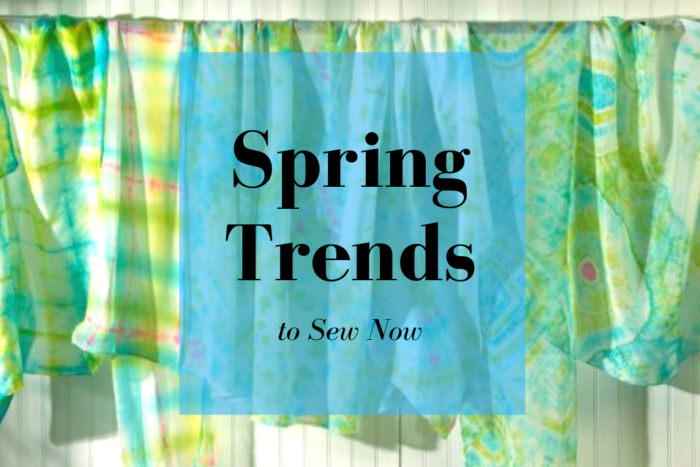 What better way to prepare for springtime and warmer weather in the Northern Hemisphere than to treat yourself to fun new garments? Among the continuing and emerging designer trends featured during the recent spring fashion week in New York City were big sleeves, refined suits, silky silhouettes, tie-dyed and color-blocked garments, as well as ensembles with bold mix-and-match prints, feather and fringe embellishments, and more.
Below, you'll find links to tutorials and pattern reviews that provide you with the know-how and pattern options to give some of these trends a try in your spring wardrobe.
We hope you'll submit your creations to our gallery so that we can see how you made these ideas your own.
If you want even more tutorials to help inspire your own creative designs, sign up for an Insider membership for access to all of the expertise of Threads contributors.