Winners of Threads Halloween Costume Contest 2019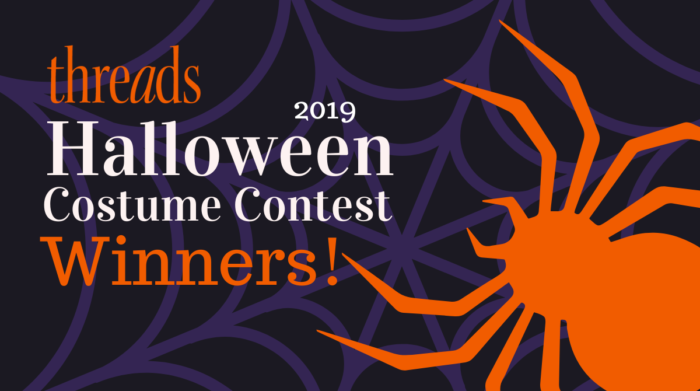 It is with great pleasure we announce the winners of the Halloween Costume Contest for 2019!
Thank you to everyone who submitted their beautiful costumes. It was truly challenging to pick our favorites.
We hope you'll continue sharing your projects with us in the gallery, and look forward to seeing what you do next time!
Best Child's Costume:
Best Adult's Costume:
Most Creative Costume:
Best Group Costume:
Scariest Costume:
See previous years' winners:
2018 Halloween Costume Winners
2016 Halloween Costume Winners