New To Machine Embroidery
I just got started on my new machine. It wasn't as complicated as I thought it would be. I have 1 major problem.
I filled the bobbin, threaded the machine properly, and picked out a programmed pattern to try it out.
The pattern is a butterfly. The problem, the bobbin thread is showing on top instead of the color embroidery thread. I used a piece of sheeting material, and the stabilizer that came with the machine.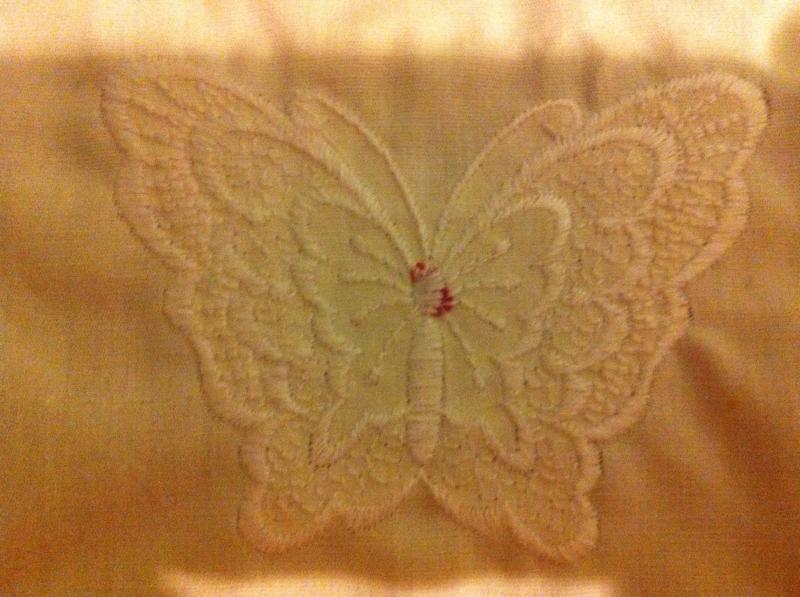 The butterfly came out very nice, the stitching is great. The red thread shows up on the wrong side, and only a small amount, that is almost all white too. A very tiny bit of red came out on the front when it first started.
I've tried re threading, removing and replacing the bobbin, but it still comes out with the bobbin thread on top.
I finally got too frustrated and left it. Can anyone give me an idea of what I'm doing wrong.
Pictured is the right side of fabric. You can see in the center where it started out red. The picture with more red is the backside.
I appreciate any help and input I can get.