PANTS FIT QUESTION;DESPERATE FOR ANSWER
Hi, ANY feedback is seriously appreciated.
I just had these great/supposedly well made pants tailored. They looked terrible and too long before but when they came back, the fabric below the knee (where it wasnt skin tight), did this bunching thing. Ive had this happen with SO MANY pants in the recent years, tailored or not. Is it a result of the fabric being cut off grain or..? Is there anything i can do to prevent or rectify it? I sew as well, and wonder how I may avoid it.
Ive attached photos, please take a look to see if you recognize what im talking about. Why does this happen? Thank you so much
FRONT VIEW: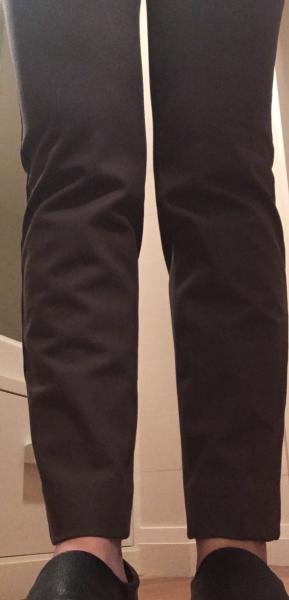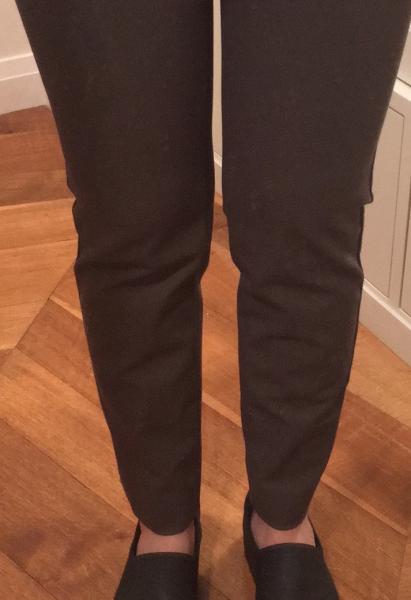 BACK VIEW