By the Seat of the Pants
There's no need to live with a baggy seat when just two quick tucks can fix it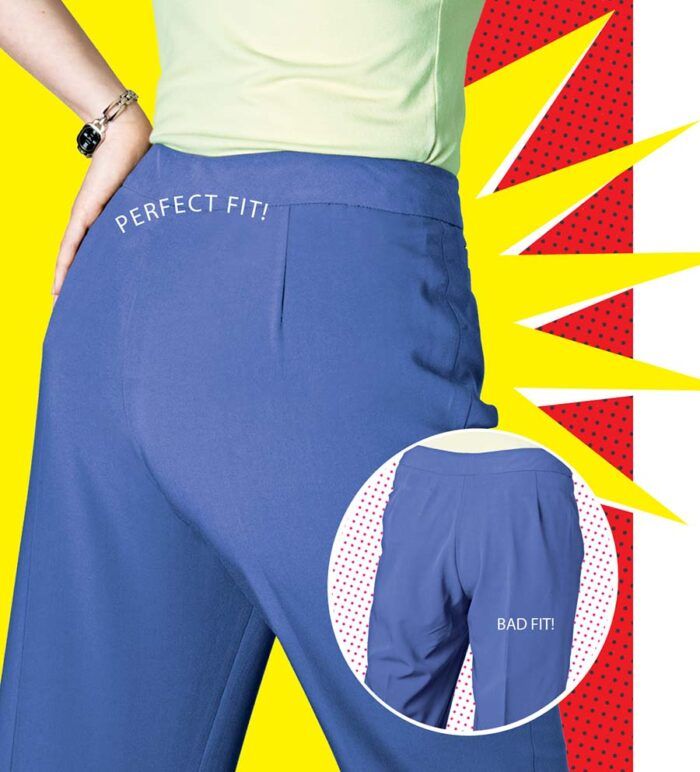 Sometimes pants fit perfectly everywhere but in the seat. Don't give up on them; it's a fitting problem that's easy to remedy. In the following pages, I'll show you how to pin-fit a pants with just one or two simple tucks to take up all the extra fabric that causes pants to bag on a flat seat. I'll also explain how to make these fitting adjustments on both ready-made pants and on your paper patterns.
Tucks are the key to getting flat-seat issues behind you: First, you pin a long vertical tuck down the back of the leg or a horizontal tuck across the seat. You may need one or the other or both to get your fit right. Next, you move those tucks into the pant seams or waistband to make the baggy, saggy seat disappear.
It only takes a few pins, a fitting buddy, a seam ripper, and a sewing machine to get you into properly fit pants. Even if you don't sew, this is a good reason to start. And, you won't be flying by the seat of your pants because I'll show you every step.
The v
ertical tuck
removes fullness on the leg
First, pinch and measure the tuck

Alter ready-to-wear…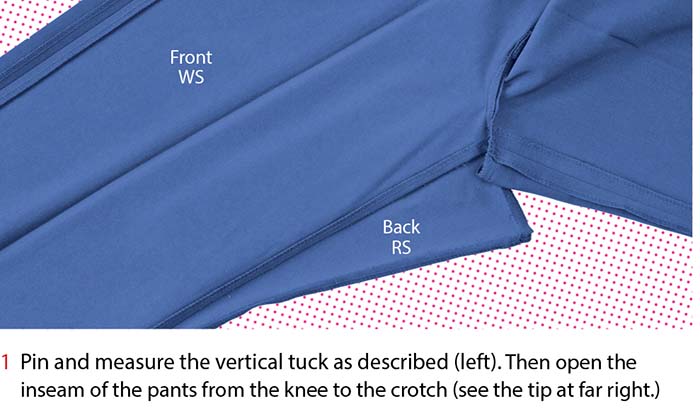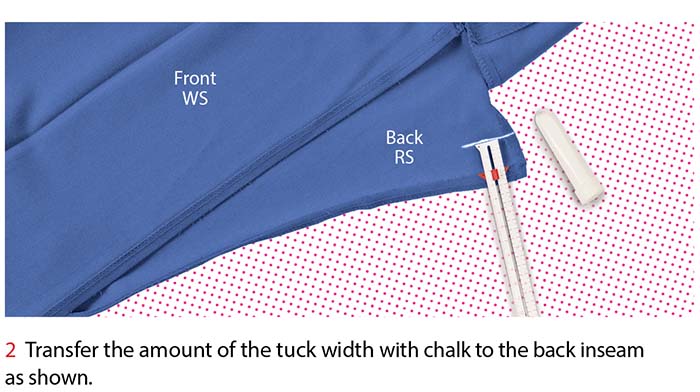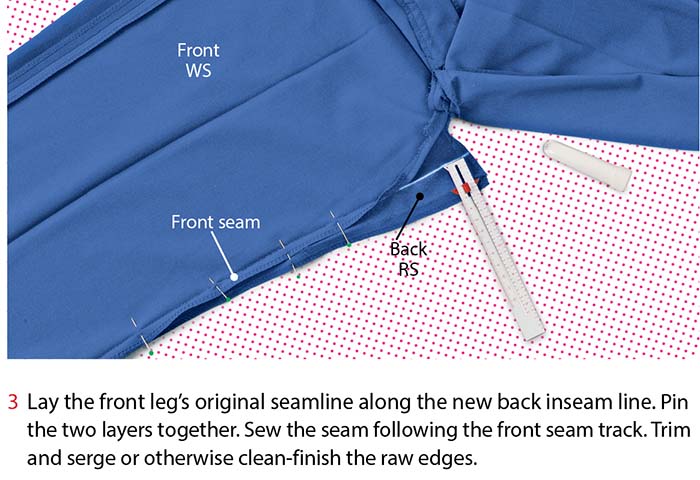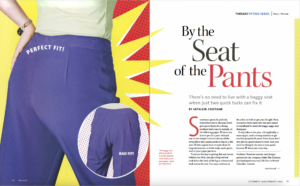 From Threads #128
To view the entire article, please click the View PDF button below.
Start your 14-day FREE trial to access this story.
Start your FREE trial today and get instant access to this article plus access to all Threads Insider content.
Start Your Free Trial
Already an Insider? Log in