Draft Your Own Pattern for Pants that Fit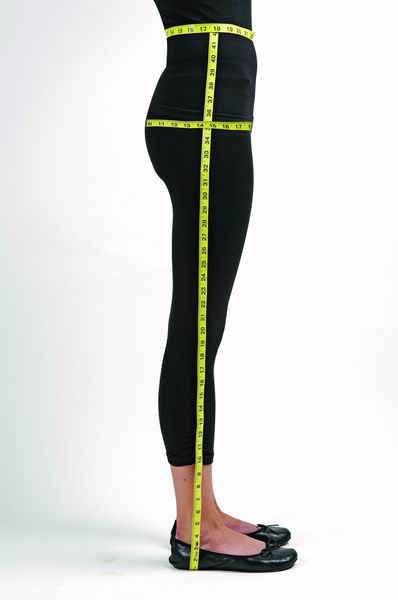 Nothing flatters like a good fit. And you can take the guesswork out of fitting pants by custom drafting your own pattern from the start. It sounds complicated, but with a few simple measurements, a ruler, pattern paper, a pencil, and my map, it's as easy as working a crossword puzzle. It doesn't take artistic or sewing skills to make a perfect pattern. You just draw a line, and along with it, mark points that correspond to your body measurements; then square the lines. (Squaring means drawing a line at 90 degrees to the line containing a referenced point.) Just follow these steps until you have the pattern you've been looking for. It all starts with good measurements. 
Measure up
Exact measurements are the building blocks for your pattern. Just wear undergarments or a leotard when you take your own. Here's a way to take them without a sewing buddy's help: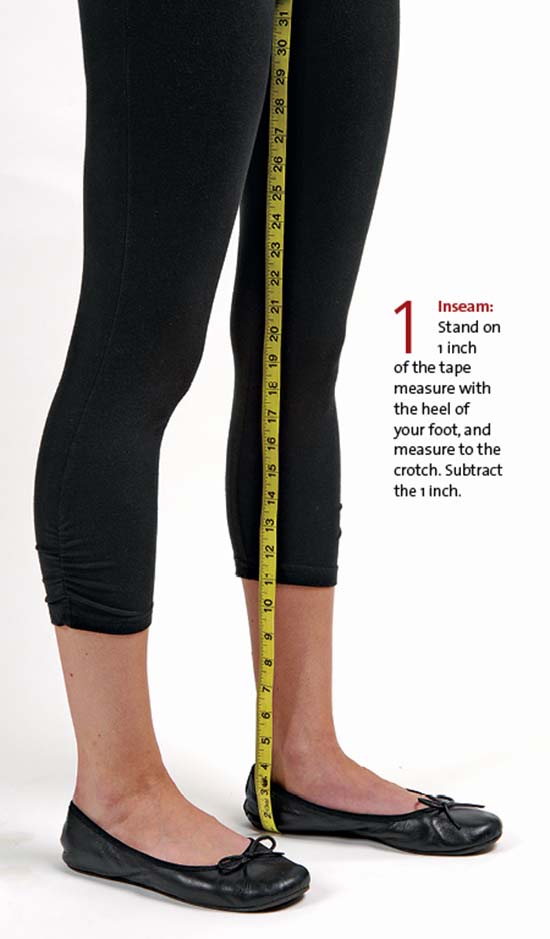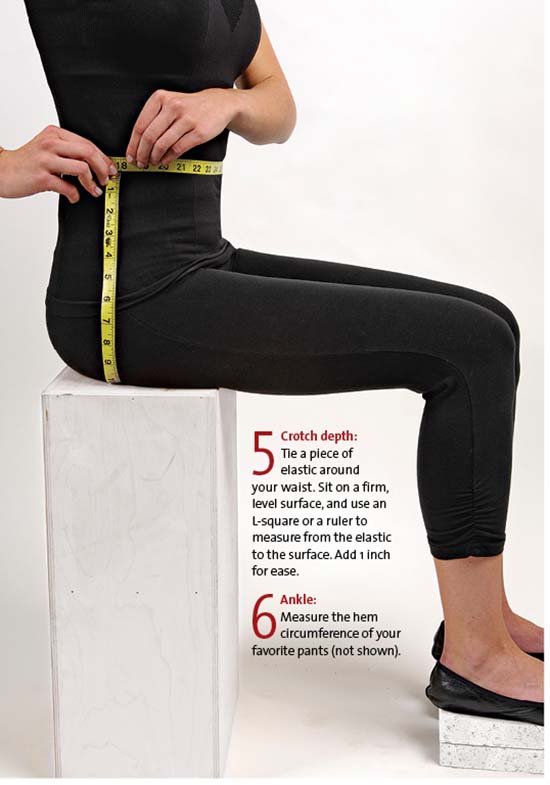 Draft the front
Start with a vertical line drawn at least 4 inches from the left edge of the paper and several inches longer than the side-seam length. Label a point at the top of the line as "A." Measure down the seam length plus 5⁄8 inch, and mark a second point labeled "B." (This is the hemline.)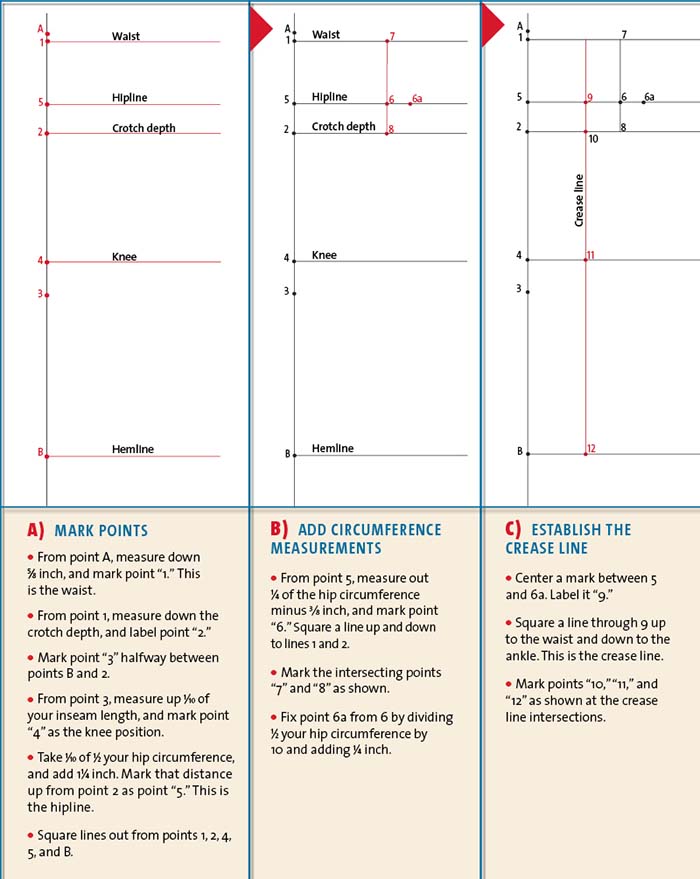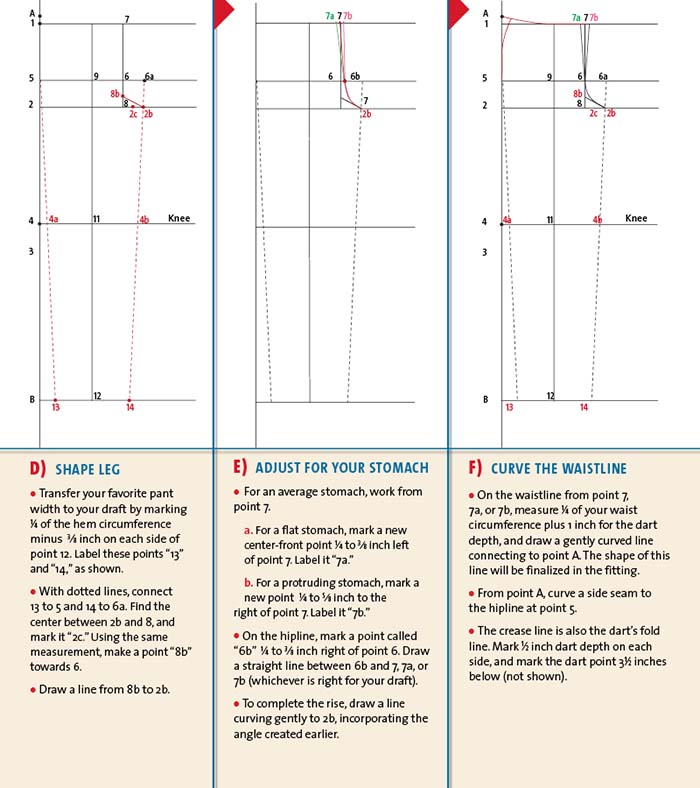 Draft the back
Draft the pant back over the pant front. You can draw right on the front in a different color and trace copies later to use as patterns, or you could tape paper you can see through over the front draft.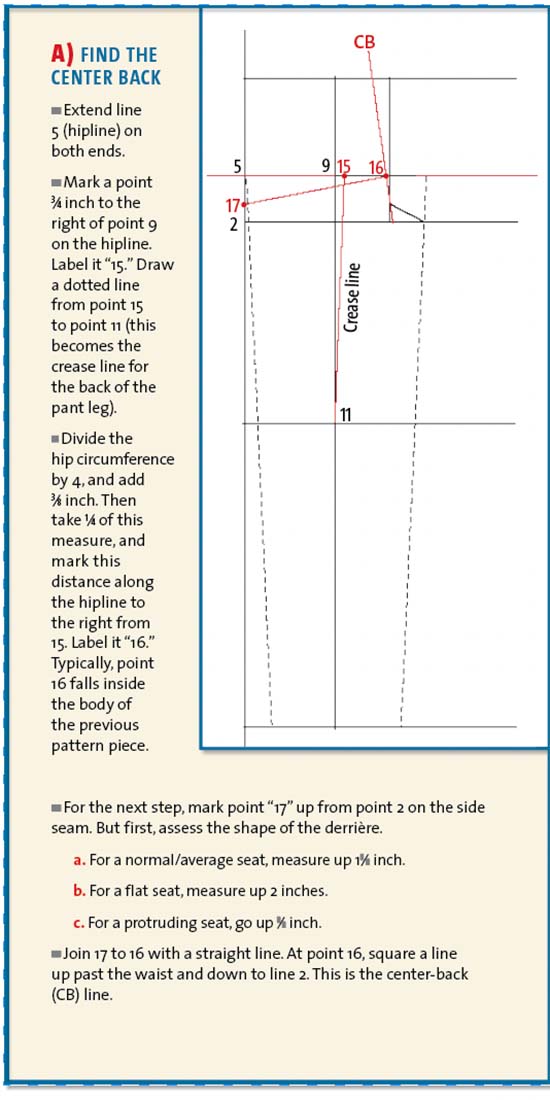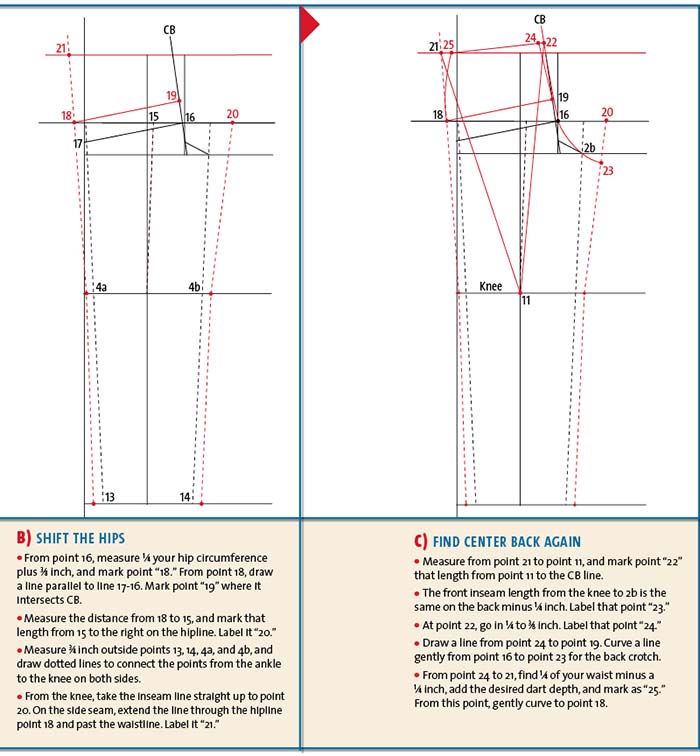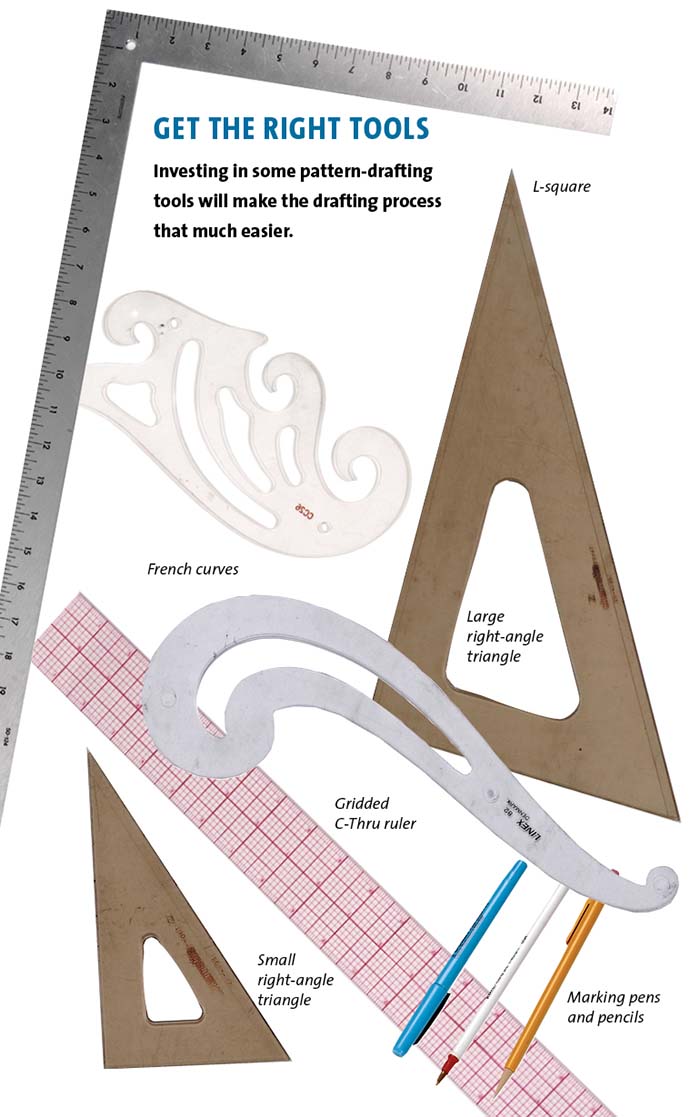 Test fit with a muslin
Trace your draft to make your first pattern to test your fit. Add seam allowances and a hem allowance. Cut an inexpensive, stable fabric to test, and perfect the pattern on your body. Correct your pattern from…
Start your 14-day FREE trial to access this story.
Start your FREE trial today and get instant access to this article plus access to all Threads Insider content.
Start Your Free Trial
Already an Insider? Log in