How to Create A Slimming Look with the All-In-One Pocket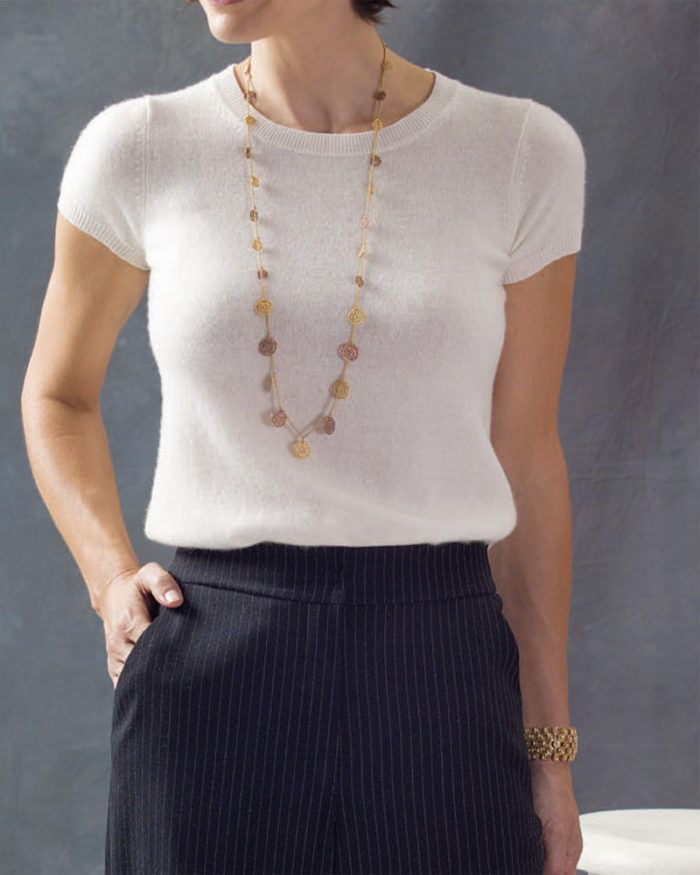 You can add a hidden front extension to your pants pockets to prevent the tummy from pulling open the pockets or pleats and to create a smooth, clean silhouette—giving the appearance of a flatter stomach. This technique works equally well on all pant fronts, with or without pleats, and with any style zipper opening—side, back, or fly front.
To create this smooth look, the pocket pattern is extended to the center-front seam or into one seamless piece across the front. This forms a front stay (a fabric support used to help hold in your tummy comfortably). Once the new pattern is drafted, there are only a few construction changes.
I'll show you how to draft and construct the all-in-one pocket and front stay. 
Pocket anatomy
A pocket consists of several pieces. Knowing what they are and how they go together helps you construct the front stay. The pocket lining—sometimes called the pocket facing—is sewn to the pant front, the overlay is attached to the side front, and then the two units are sewn together.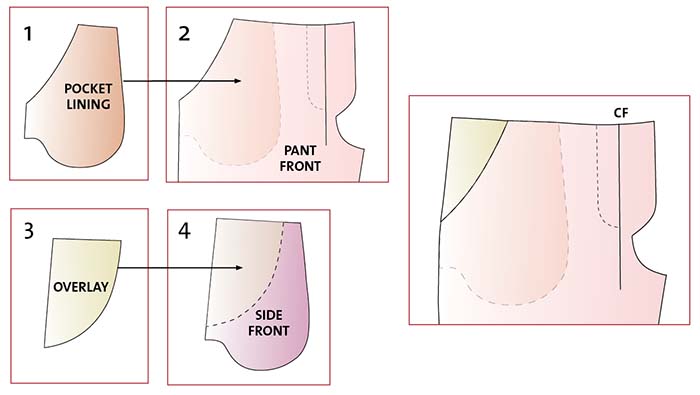 Draft the pattern
Before beginning, cut out the pants as usual in fashion fabric and set them aside. Then alter the pocket pieces into a front stay. 
1. Draw a vertical line along the center front of the pant front pattern piece. If your pant front has pleats, fold them closed from the waist to the crotch level.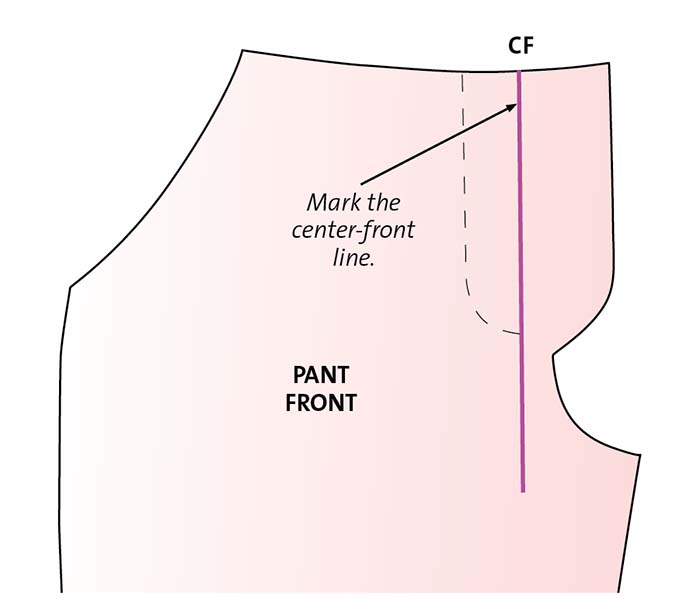 2. Tape a 4- to 6-inch tissue extension to the side front and the pocket lining, or pocket facing, pattern pieces. Front pockets consist of two pieces, a side front, which forms the pocket's back, and a pocket lining.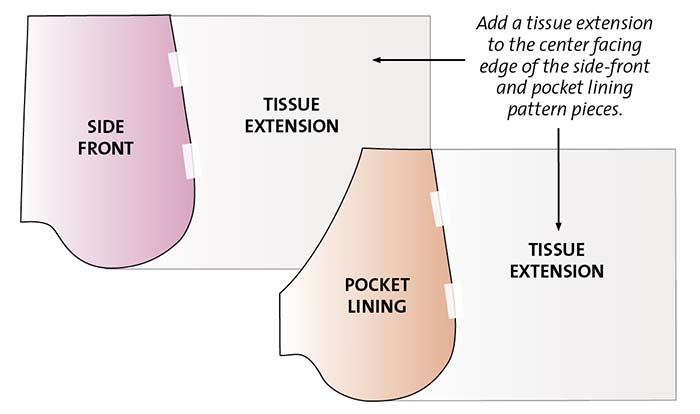 3. Place the pocket lining pattern over the pant front pattern, and align the waist and side seam. Extend the original centermost cutting line to…
Start your 14-day FREE trial to access this story.
Start your FREE trial today and get instant access to this article plus access to all Threads Insider content.
Start Your Free Trial
Already an Insider? Log in