Knock Off Your Favorite Pants
Learn how to reproduce your favorite cut and style—without picking up a seam ripper.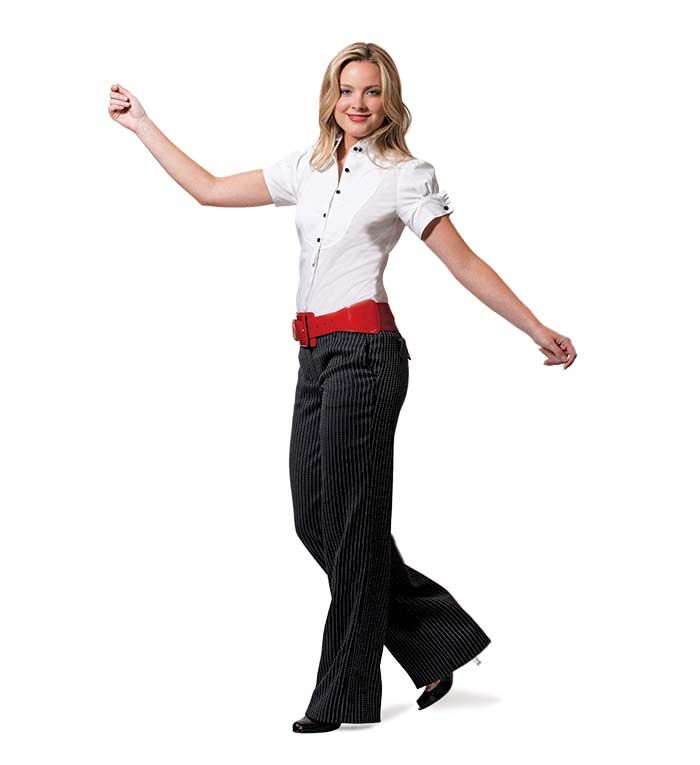 We all own them—a pair of pants that's back on your body as soon as it comes out of the dryer or returns home from the dry cleaners. They seem to match every outfit. They fit like a dream. They're comfortable with a capital "C." Wouldn't it be great to "knock off" another pair just like them? The following process will show you how to do just that in five steps. And, you never need to rip apart the beloved originals to do so.
The pants themselves become your guide as you trace each piece of them onto sturdy—but soft—pattern material. The resulting pattern can be used to make an identical pair or with a new fabric for an entirely new look, as we've shown here.
Start simple
The pattern-tracing method outlined here works for all types of pants: dressy, casual, or tailored; however, if you are new to the pattern-making game, I suggest that you start with simple, unlined, flat-front pants with a waistband. As you become used to pinning and tracing the
pattern as described, you can progress to more complicated pants with lots of fun details, such as fancy pockets, yokes, pleats, belt loops, etc.
And then you can stretch your creativity and know-how even further by switching up the details: add unusual pockets, make them cropped instead of full length, add decorative seams along the leg—you name it.
Choose similar fabric
Typically, it's best to choose a fabric for your new pants that has the same weight and drape as your original pants. This ensures that the pants will fit and hang the same way. 
That said, you might want to make a winter-worthy wool version of your favorite linen summer pants. Choosing a heavier or lighter…
Start your 14-day FREE trial to access this story.
Start your FREE trial today and get instant access to this article plus access to all Threads Insider content.
Start Your Free Trial
Already an Insider? Log in