Pattern Roundup: Fitness Leggings
It's easy to sew your own activewear bottoms with these specialized patterns.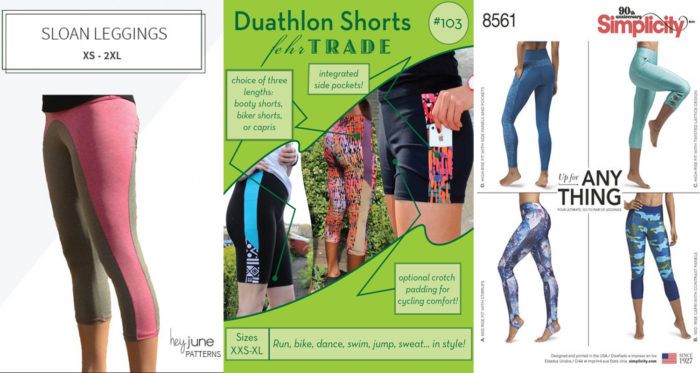 Activewear leggings don't have to be black or gray anymore unless you want them to be. Learn to sew stretchy, exercise-ready tights that fit great and are fun to wear. You'll look forward to every workout.
Learn more about sewing your own activewear garments in "Pro Methods for Activewear" by expert Melissa Fehr, Threads #190, April/May 2017.
Launch the gallery to view the patterns.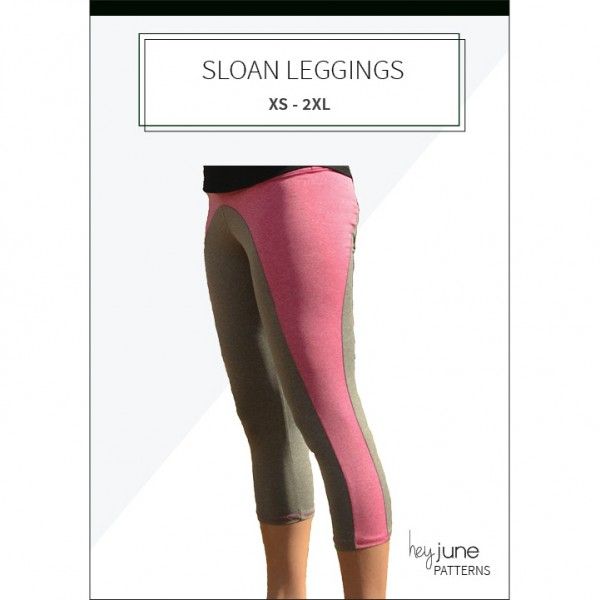 The Sloan Leggings by Hey June combine comfort with function. The pattern includes cutting lines for three-quarter- or full-length leggings and a shaped waistband for comfort. Curved leg panels make it easy to color-block your garment. The design is versatile; you can choose to add a media pocket in the waistband, too. The leggings come in sizes XS to 2XL. Spandex-blend knits with at least 50-percent stretch are recommended.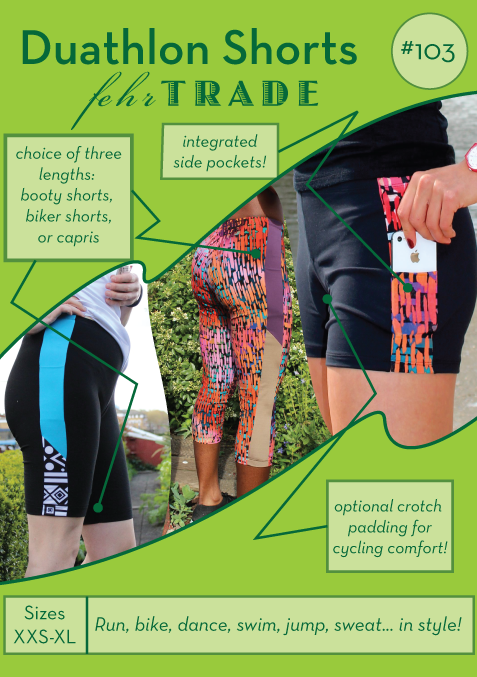 Fehr Trade, an activewear pattern company, released a top-notch sewing pattern for bike shorts or capri-length leggings. The leggings were designed by Melissa Fehr, an internationally recognized athlete who knows what competitive runners and cyclists look for in shorts or leggings. Recommended for intermediate sewers, the three versions include side pockets for storing a phone, keys, money, etc. There is an optional padding piece for a cycling-short version. The pattern specifically uses a high-waist elastic band for optimal comfort. Available in sizes XXS to XL, the downloadable pattern requires that you use spandex-blend jersey fabric with good recovery.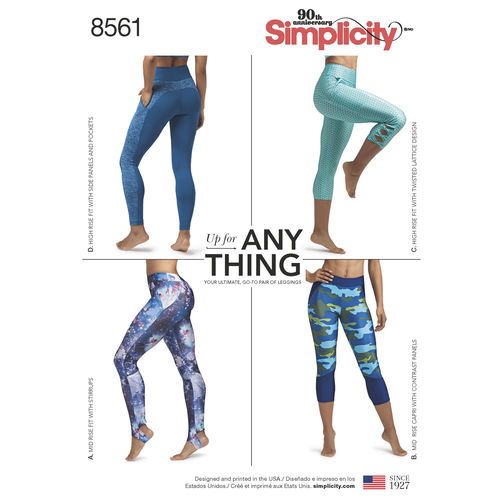 Simplicity 8561 includes a multitude of design options. One version offers a flattering rear curved seam and side pockets built in. Another is capri length, with twisted tabs near the shins and with side pockets, too. There is a stirrup style without side pockets. Finally, you'll find a classic three-quarter-length legging without side pockets. Panel seams on each view encourage color- and print-blocking for a custom look. The pattern comes in sizes XS to XL and plus sizes 1X to 5X. Recommended fabrics are activewear knits and spandex blends.