Pattern Roundup: Palazzo Pants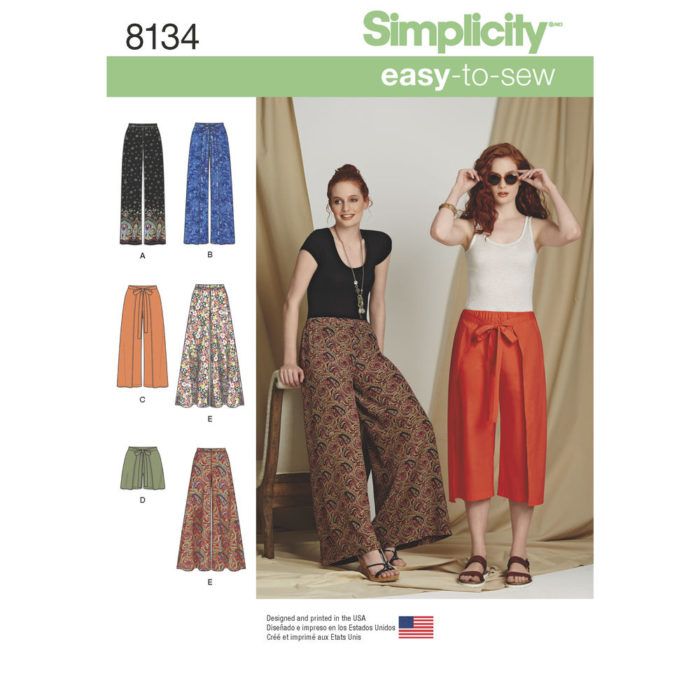 Palazzo pants have been around with varying degrees of popularity since the 1920s. They are wide-legged slacks that gained popularity when celebrities like Coco Chanel strutted the look. The slacks proved practical for work because of their spacious design. However, wearing them in places other than the home and as resort wear was often deemed inappropriate in those early days.
Now, palazzo pants are experiencing a resurgence and are appropriate for many occasions. There is an abundance of palazzo patterns available for sewers of all levels. Here are a few noteworthy options.
---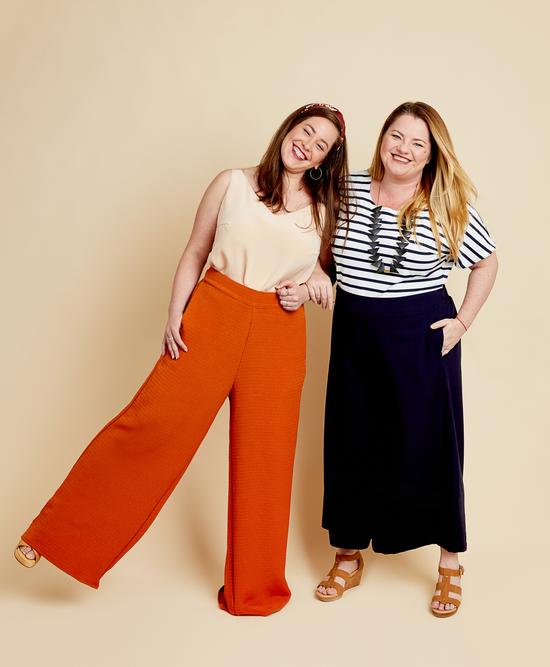 Cashmerette's Calder pants are wide-legged with a flat front, have an elasticized back waistband, and feature faced in-seam pockets. They come in three lengths (mid-calf, full, and shorts). Lightweight to mid-weight woven fabrics with drape work best for these trousers. Customer reviews of this pattern are worth reading, as many who wear extended sizes will relate to their comments. This pattern comes in U.S. sizes 12 through 32 with an apple or pear fit. Waist 32 inches to 52 inches, hips 42 inches to 62 inches.
---

These fun pants are easy to make and offer lots of leeway for your own take on the design. Options are a wrap-front pant and an elasticized waist pant with extra wide legs. Simplicity recommends using batiks, challis, cotton and linen types, double georgette, gauze, and silky fabrics. This pattern is available in women's sizes 6 to 22 (waist 23 inches to 37 inches, hips 32 1/2 inches to 46 inches).
---
The pattern for these easy to sew and fabulous wide leg godet palazzo pants is available for women's sizes XS to XXL (waist 23 inches to 41 1/2 inches, hips 32 1/2 inches to 50 inches).
---
These pants take fashion to another level. They are the perfect pick for a fancy night out or if you want to look professional yet stylish. They have side pockets and a back zipper. Waistband options are ruched or tied with an attached sash. Note that these wide pleated pants require as much as 4 1/2 yards of fabric. Chiffon, georgette, burnout wovens, and lining fabrics are recommended for this pattern. This design is available in women's sizes 6 to 22 (waist 23 inches to 37 inches, hips 32 1/2 inches to 46 inches).
---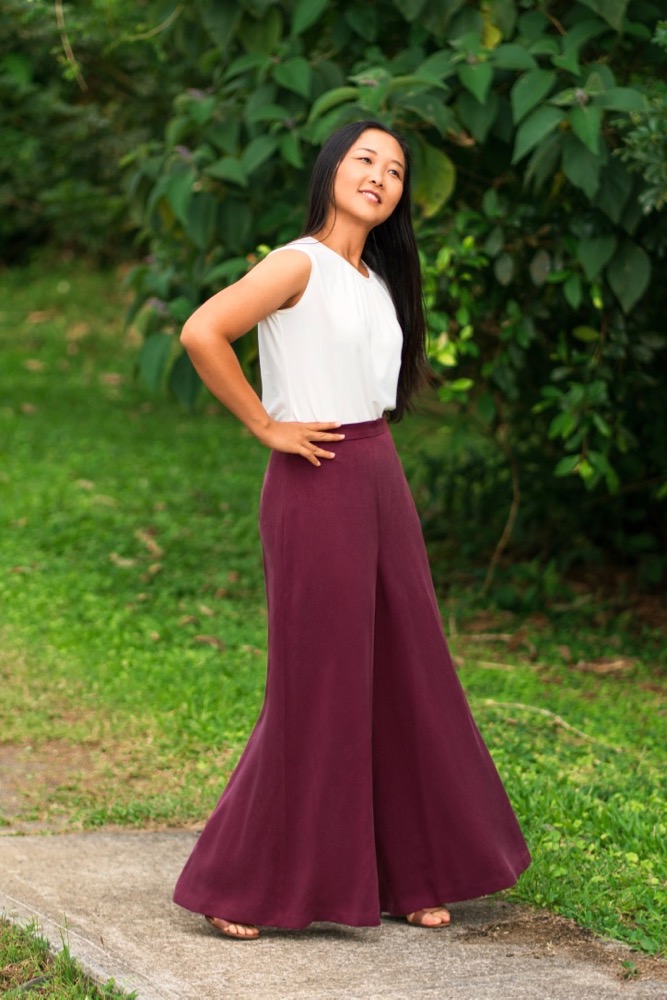 The Samara Pants are wide-leg flared from the hip down, offering comfort with an elegant look. These high-waisted pants feature a straight waistband, a side invisible zipper, and back waist darts for shaping. This pattern is available in women's sizes 00 to 20 (waist 25 3/8 inches to 40 1/2 inches, hip 33 1/8 inches to 48 1/4 inches).
---
If you've made any of these, we'd love to see your work—please consider submitting a Gallery or or tag us on Instagram with #memadethreads.
---
This post was adapted and updated from an earlier post of the same name by Megan Cooney.