Pattern Roundup: Wide Leg Pants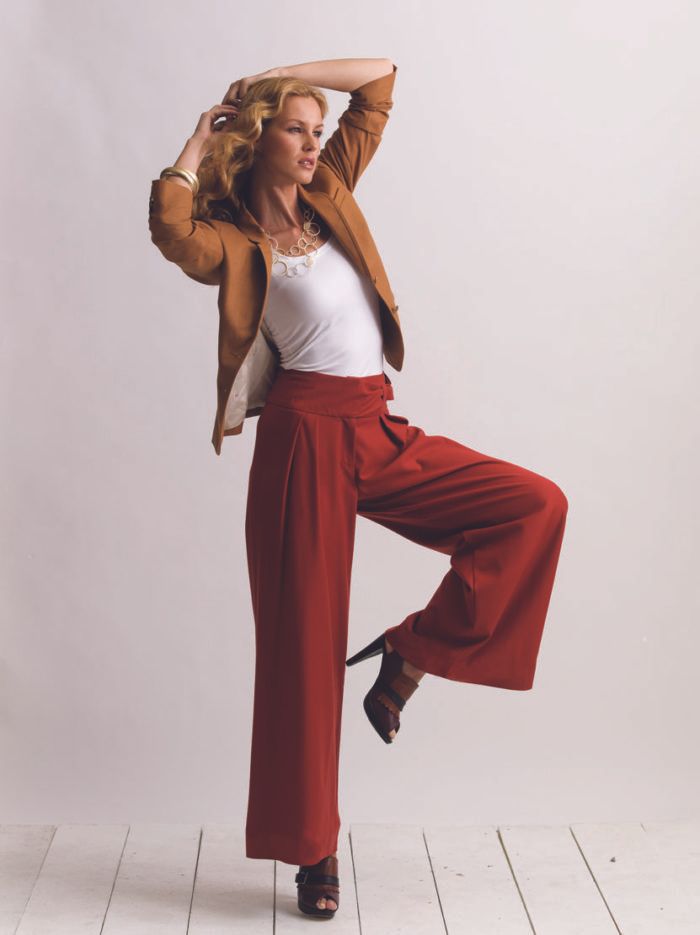 In Threads issue 158, Fundamentals: Lining Pants 101, Patricia Keay demonstrates how to line pants using her own wide leg pant design. We here at Threads, and many of our readers, love the flattering silhouette of her pants. We asked Patricia to recommend a similar wide-leg pattern and to share her insights into this popular style.
Patricia says that she likes pants that "have a flowing or swishy quality. I think wide-leg pants are more feminine because of the 'A-line' shape." She recommends Simplicity pattern 3686 due to the overlapping waistband and great cut. To add the extra fullness and pleats Patricia says, "You can add fullness by vertically slashing and spreading the front of pants. I added the additional width evenly up to the yoke."
She also recommends making a mock-up fitting garment in muslin to determine if you like how they fall. Referring to her pant design she says, "I made a muslin and tried pinning the pleats either towards or away from the center front to see which looked better. I opted to fold them towards the center front because I thought they draped better."
Other wide-leg pants patterns
In addition to Simplicity 3686, here are a few other patterns to consider.
McCall's 6403 view E and New Look 6873 view C have waistline pleats giving them extra fullness. For an easy, casual look try Butterick 4807 view B in knit fabric. To get a more tailored style consider Simplicity 2562 that has optional cuffs. And finally, try Vogue 1050 with a side pleat for an artistic style.
Styling tips
Not sure if the wide-leg pant style is for you? Check out Angela Wolf's wide-leg write-up for PatternReview.com. Read her tips on how to get the appearance of extra length and things to consider when choosing a style.
What do you love about wide-leg pants? What pattern do you recommend?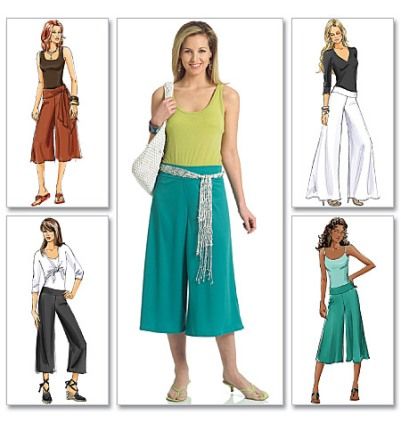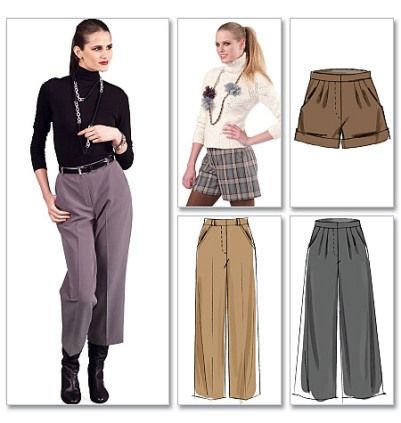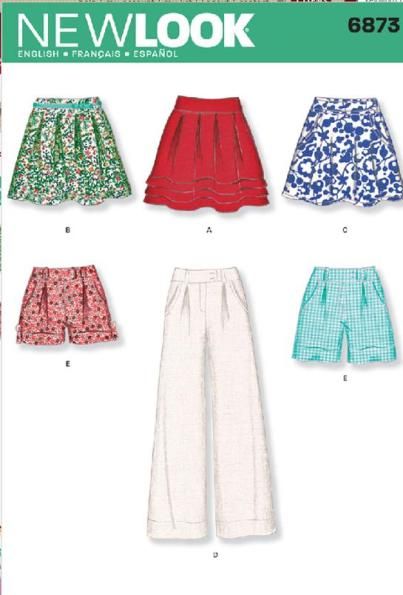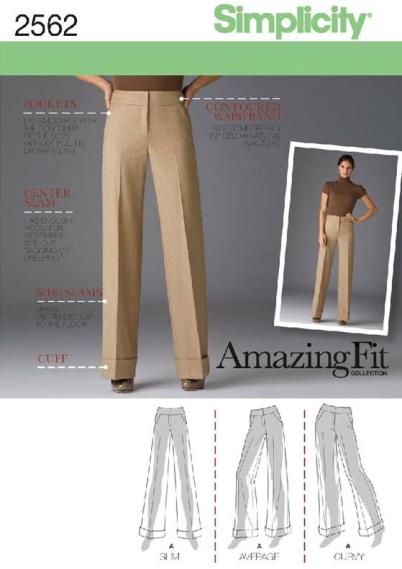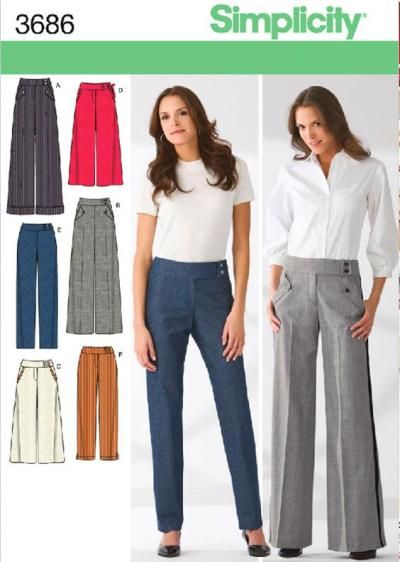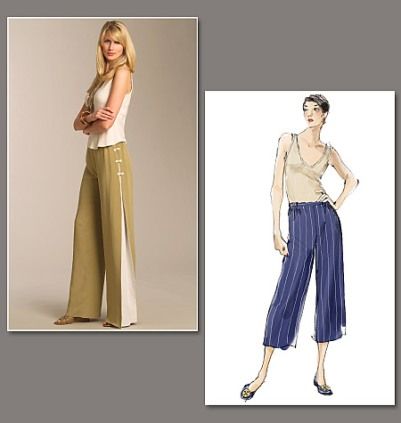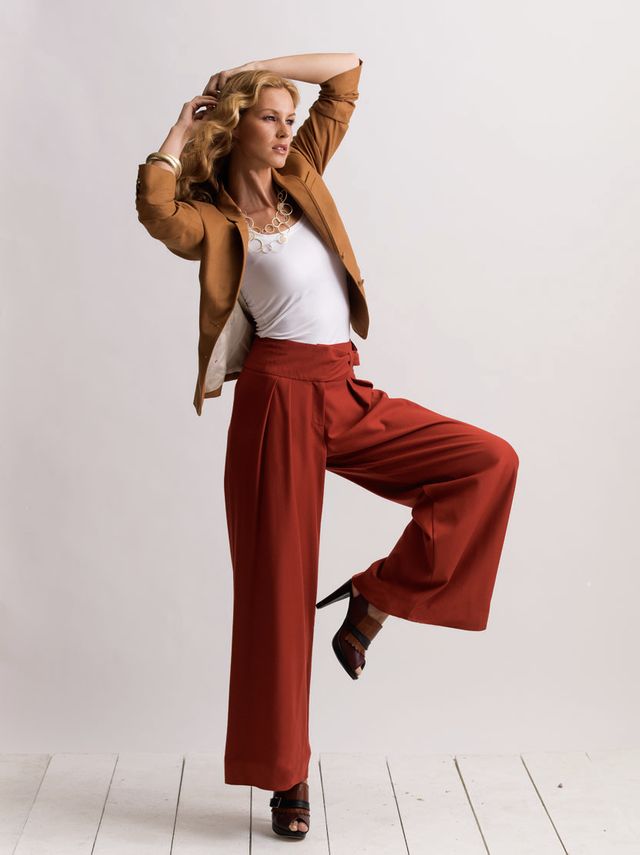 Patricia Keay's original design