The Inside Scoop on Hollywood Waists
Last year, waistlines were low. This year, they're up, up, up!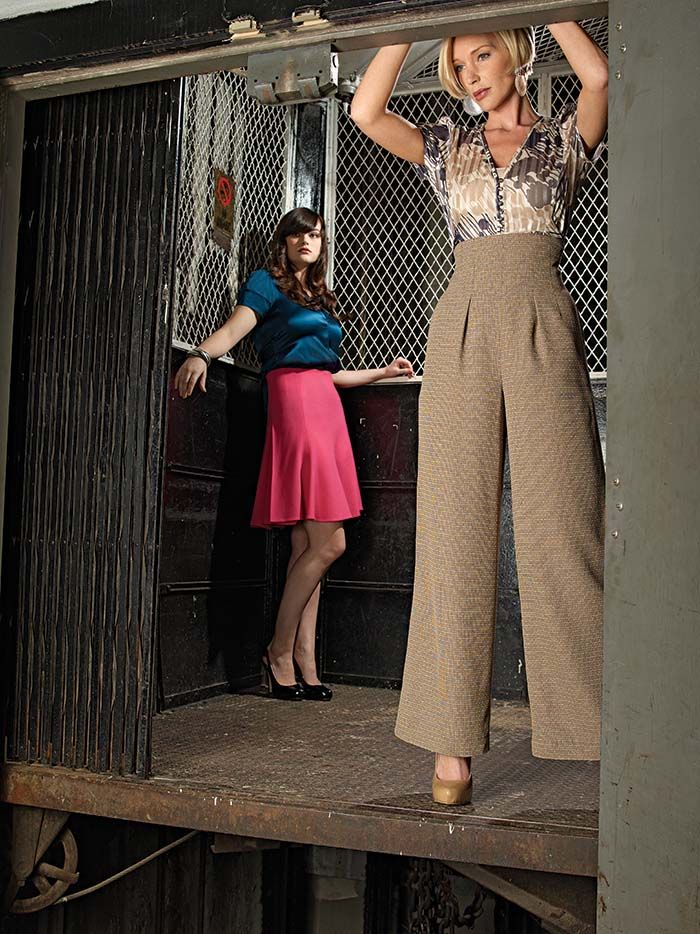 One of the nice things about fashion trends is that they change. So after a number of years of low-cut pants and skirts, it isn't surprising that more emphasis is being placed on the waist. And what better way to celebrate the waist than with beautifully designed pants or skirts that feature high, "Hollywood" waists that are chic, stylish, and very comfortable. 
We have the 1940s to thank for this wonderful style that first appeared in menswear. Rather than cutting the pant to rest at the natural waist—the accepted style of the day and higher than today's style dictates—the waistband was eliminated, and pants were extended above the waist. Since men are built rather straight in the torso, suspenders were worn to keep the pants up.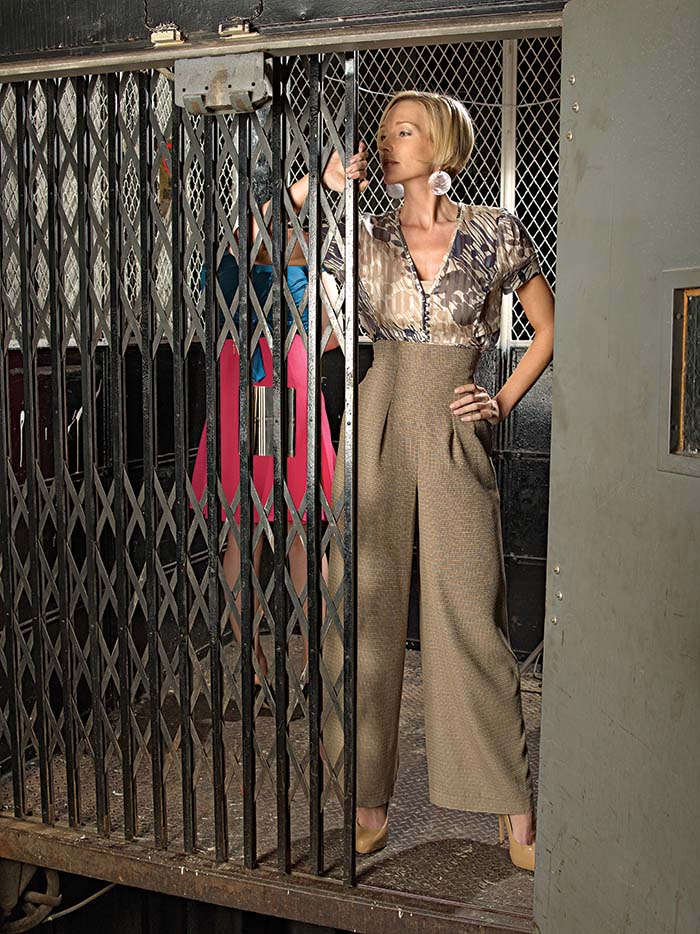 Eventually, with contouring at and above the waist, a facing along the upper edge, pleats in the front often stitched down to or just below waist level, darts in the back to follow the shape of the body, a slightly lowered crotch, and a full upper leg usually tapering only slightly at the ankle, Hollywood-waisted pants were made for women. Because a woman's hips are typically wider than her waist, suspenders were unnecessary. The Hollywood waist rests naturally on the torso for a flattering silhouette. 
Drapey fabric is the name of the game
Because of the pleats and fullness in the upper thigh, Hollywood-waisted pants look best if a soft, drapey, fluid fabric is used. Some of my favorites are 4-ply silk, double georgette, satin-back crepe, Tencel, and heavier rayons. Many blended fabrics have a fabulous hand for this style, especially if there is rayon (or viscose) present. I've also successfully used lightweight wool, such as a Super 110, which has a fair amount of drape. Microfibers also tend…
Start your 14-day FREE trial to access this story.
Start your FREE trial today and get instant access to this article plus access to all Threads Insider content.
Start Your Free Trial
Already an Insider? Log in