When Armani Makes Pants
How to duplicate the cut and details of the master tailor's trousers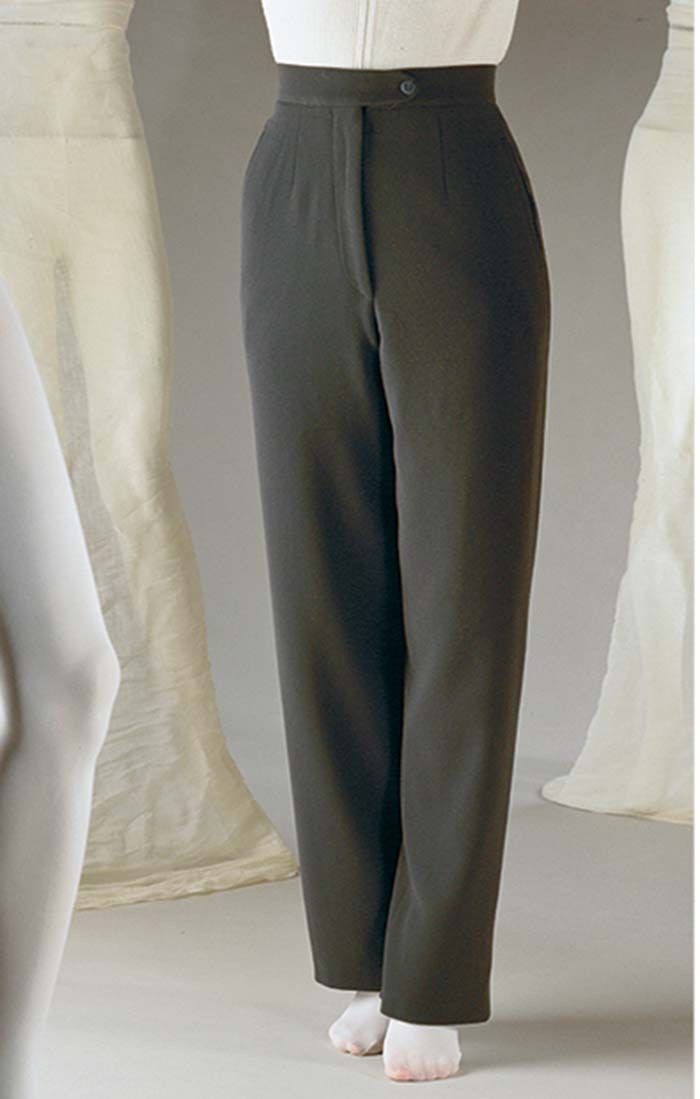 When you're looking for a good example to follow, it makes sense to start at the top. And when the subject is masterful updates of tailored classics, is there anyone better than Giorgio Armani? We love the look of his sleek trousers, so when a pair of the real things came our way, we analyzed them from top to bottom. We haven't made our own pants the same way since. 
Armani pants (shown above from his Fall '93 ready-to-wear collection), like his wonderful jackets, are basically women's versions of menswear. They're made like men's tailored clothing, but they're softened with the fabrics and reduced inner structure of women's -wear. We wanted the same cut, similar fabrics, and identical details for the pants we made. The right pattern turned out to be a surprisingly simple part of the Armani recipe, as you will see. The technical details we discovered should be helpful to anyone making women's pants, whether based on Armani's style or not. They provide useful solutions to such everyday pants-making problems as baggy knees and sagging pockets and will add polish and perfection to fly-front zippers and waistbands. The details we'll describe are specific to the pants we're copying (plain-front slim pants with single-welt front pockets, no cuffs, and an extended tab waistband), but they'll adapt easily to other styles.
The Armani pants cut is European
We spent a long time measuring and analyzing the exact shape of our prototype trousers, planning how we'd adjust our existing patterns to match, and then we discovered a much simpler solution. The features we found are essentially those of the basic pants sloper behind Burda patterns. The main difference between this sloper and the typical American pattern is the crotch curve…
Start your 14-day FREE trial to access this story.
Start your FREE trial today and get instant access to this article plus access to all Threads Insider content.
Start Your Free Trial
Already an Insider? Log in