Add a Yoke for Fit and Overall Style
Redesign a shirt back for shape and style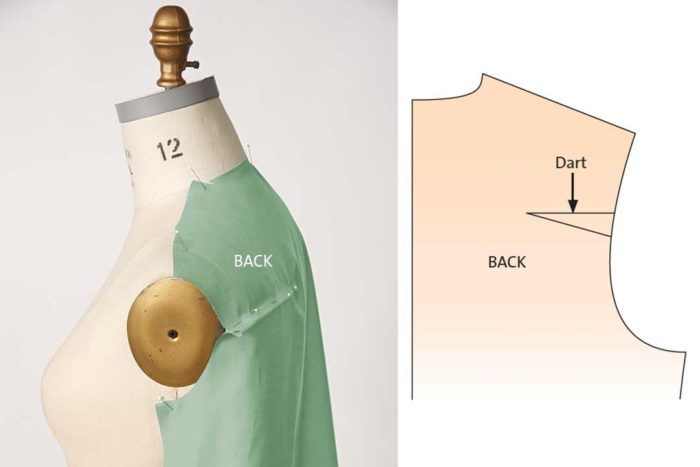 The relationship between fitting and garment seamlines fascinates me. Having a seam go over an area where fitting issues occur—for example, a princess seam at the bust—enables me to fine-tune the fit more precisely and easily than with a dart. Plus, the line created by the seam can visually enhance the body's proportions. This principle can be used throughout a garment. You can design a back yoke on shirts, blouses, dresses, and jackets in a way that's analogous to a princess seam at the bust: The yoke seam provides contouring for the shoulder blades and upper back. It improves the garment's fit and overall style.
In fact, I often add seamlines to patterns knowing that the additional seam will probably be viewed as a stylistic element, while I secretly know it's what helps me get an exceptionally good fit. And garments that fit well are more comfortable to wear.
I'm excited to share the basic concept of fitting the upper back and shoulder, and show you how to shape with a yoke seamline instead of darts. You can do some draping on the body, for a personalized fit, and then use patternmaking skills to create custom yoke designs. Armed with this information, you can have fun adapting a yoke to your figure and personality.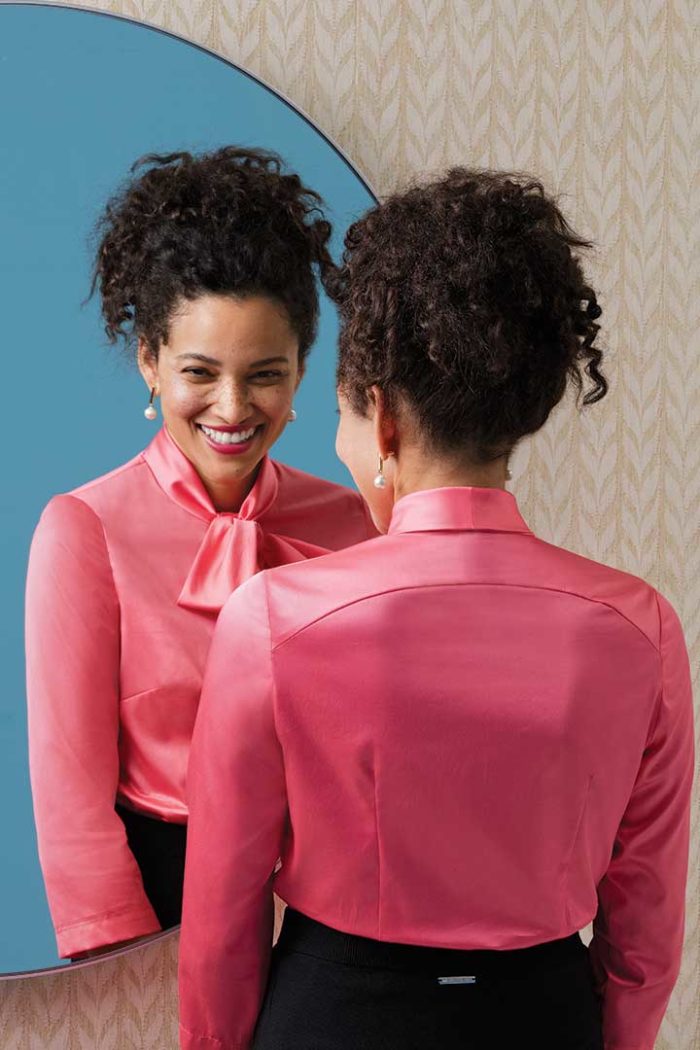 The role of neck and shoulder darts
The back neck and shoulder area isn't a flat plane, so for a smooth fit, shirts, blouses, and dresses call for a shaping feature.
Shoulders need shaping
If you put the palm of your hand on your shoulder, you'll feel that the back extends out before dropping over the shoulder blades and down the…
Start your 14-day FREE trial to access this story.
Start your FREE trial today and get instant access to this article plus access to all Threads Insider content.
Start Your Free Trial
Already an Insider? Log in