Add Subtle Shaping to Straight Garments
Contoured seams, darts, or tucks can help improve fit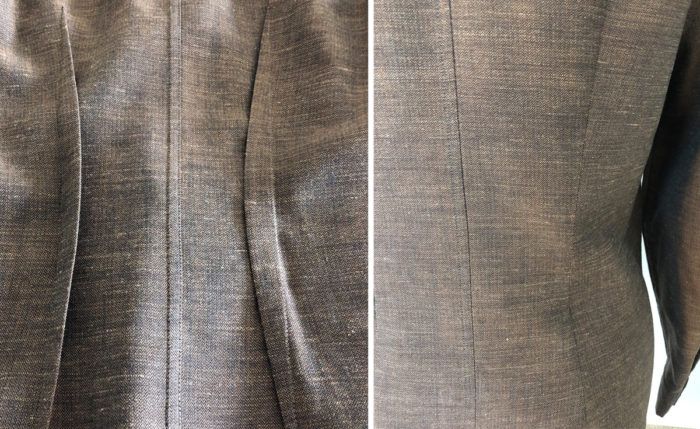 Many of us who make clothing usually follow the pattern based on the size needed. After we complete a garment, we often want to tweak the fit but aren't sure how to go about it or where to start. This can also be an issue with ready-to-wear garments we purchase. Using fit devices, such as contoured seams, darts, or tucks, for subtle shaping may help.
Contoured seams
One of my customers needed her pants altered. The pants' original seam had a curvy hip shape, but her hip is straight.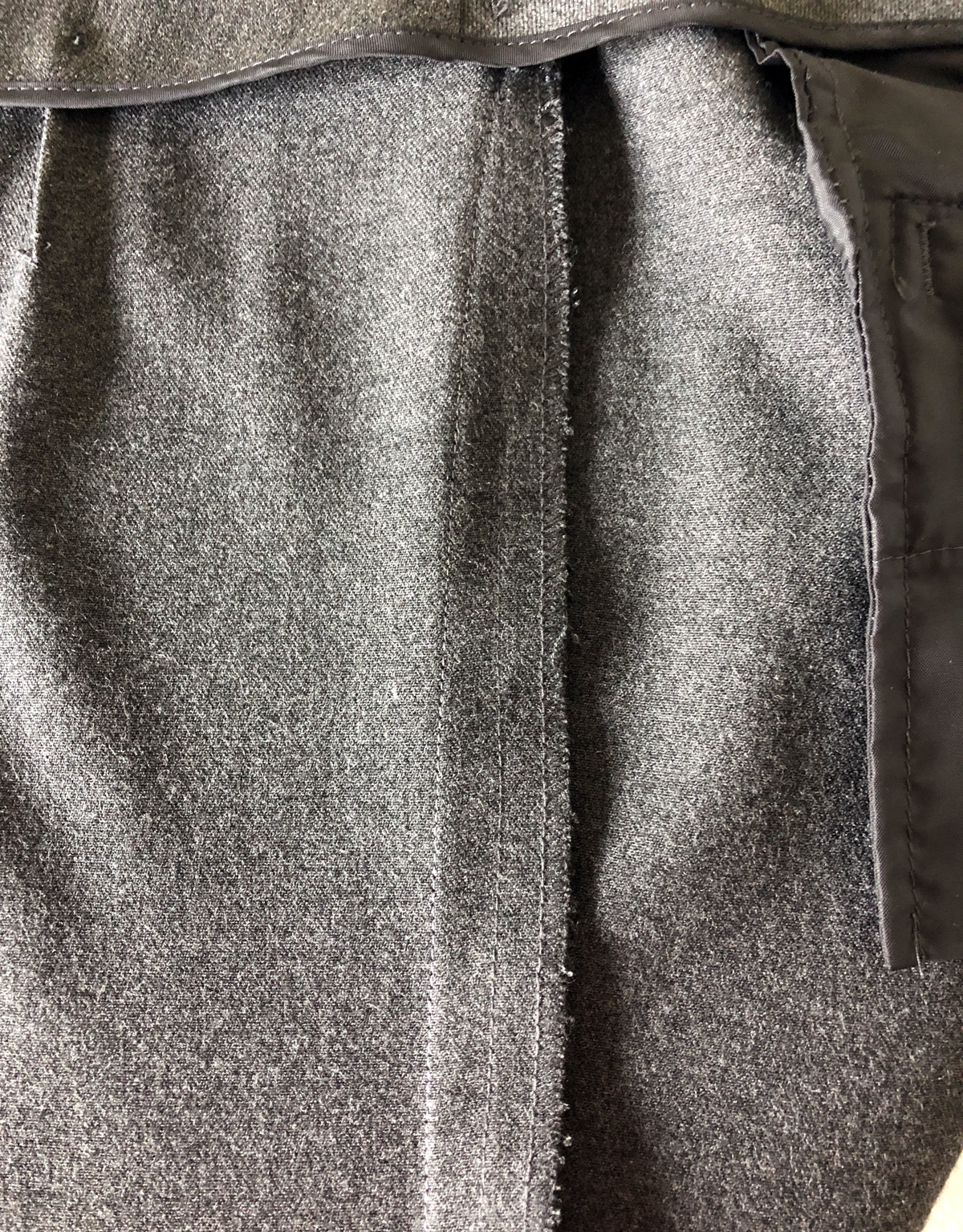 Everything was fine at the waist of the pants, so I started the shaping below that point. This process is straightforward.
1. Pin vertically to follow the shape of the wearer's hip and down the leg until the desired shape is achieved.
2. Chalk-mark along the pin line so that you can sew on the marks.
3. Sew on the chalk-marked line.
4. Press the seam as sewn from the wrong side, then press the allowances to the back. Turn the garment right side out and gently press along the seam again. Be sure to press over a seam stick, seam roll, or dowel to avoid creating impressions from the seam allowances.
For my client's pants, this resulted in a straighter side seam shape. In her case, I did not need to remove any of the original seam. After pressing, there was no bulk. Whenever possible, I leave original seams intact, in case the garment is donated. This allows the next person to let the pants out if needed.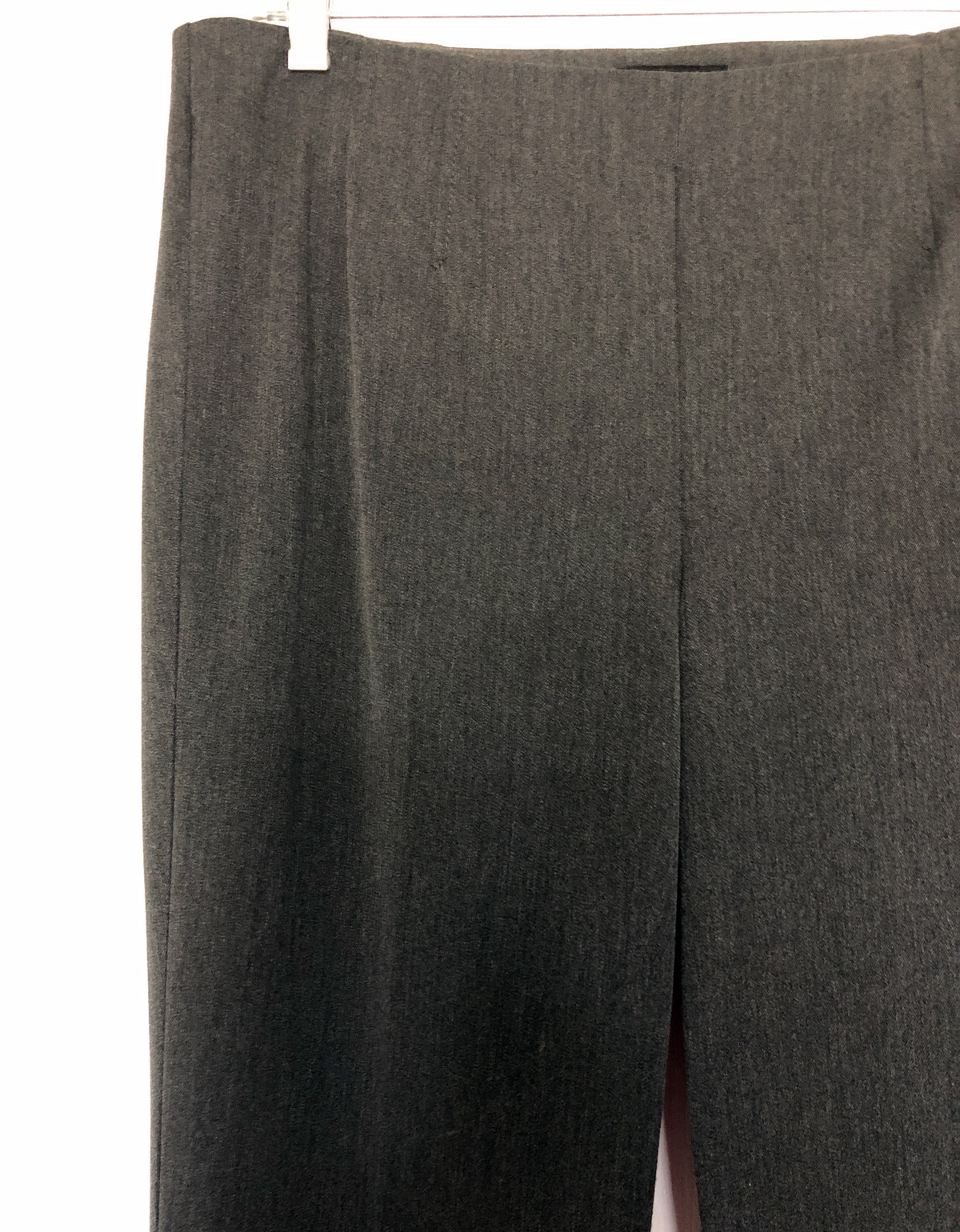 Darts
A shirt from my collection, made from Kwik Sew 3555, needed subtle shaping.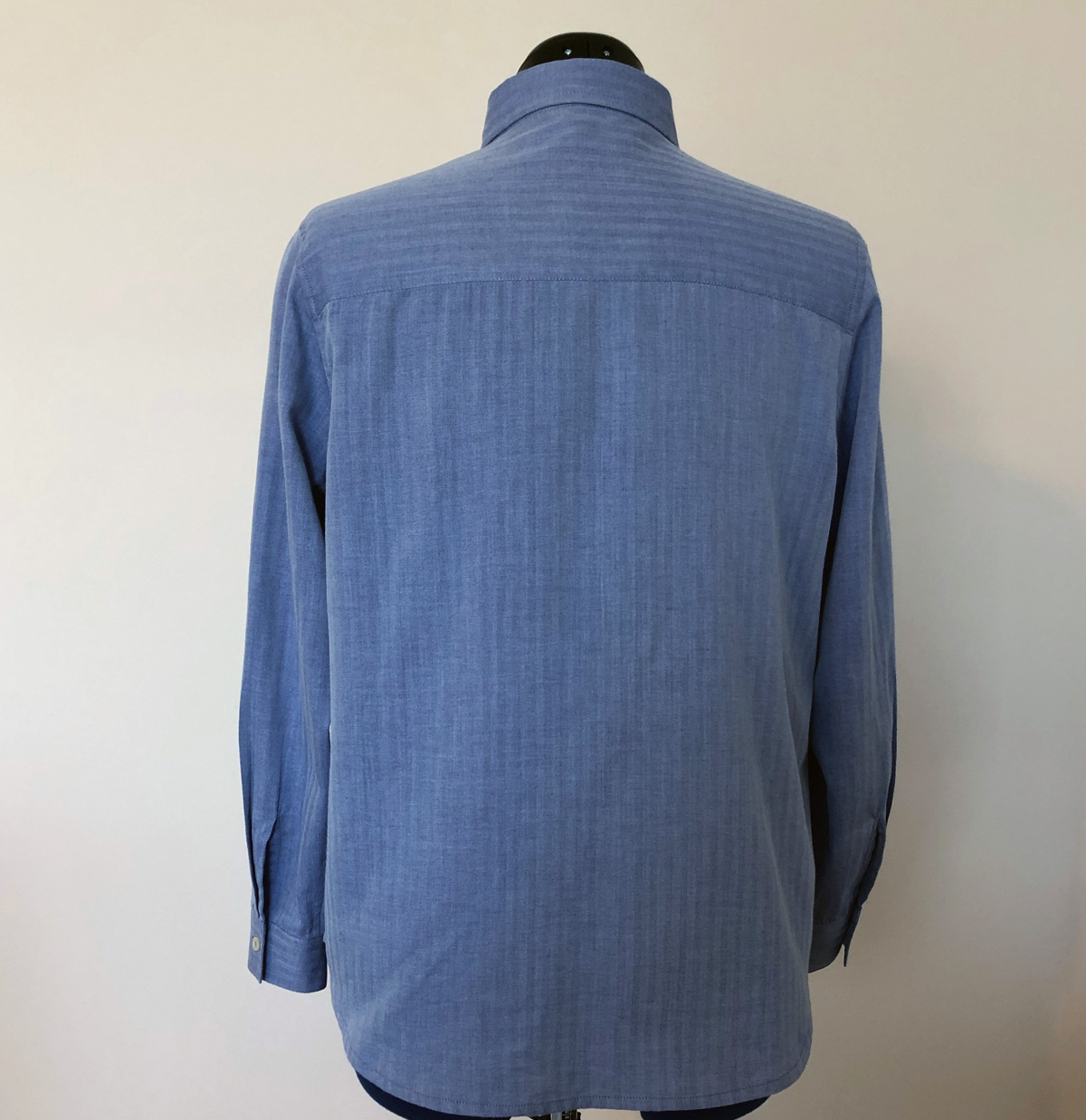 I used a pin-basting technique to add vertical, or fish-eye, darts to the back for a flattering result. Pins are easier to remove than thread.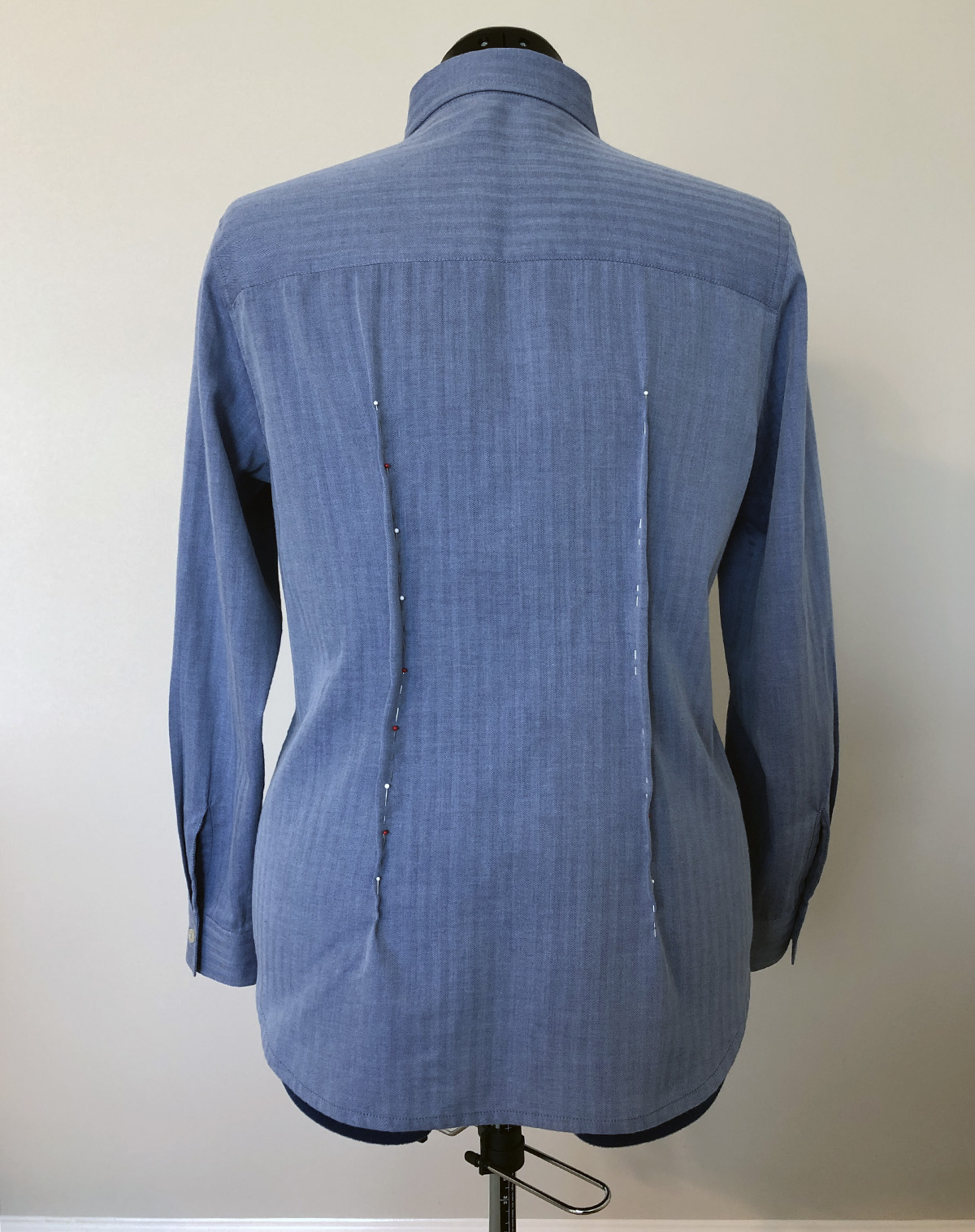 1. Identify the garment's center…
Start your 14-day FREE trial to access this story.
Start your FREE trial today and get instant access to this article plus access to all Threads Insider content.
Start Your Free Trial
Already an Insider? Log in