Construct a Flawless Collar Band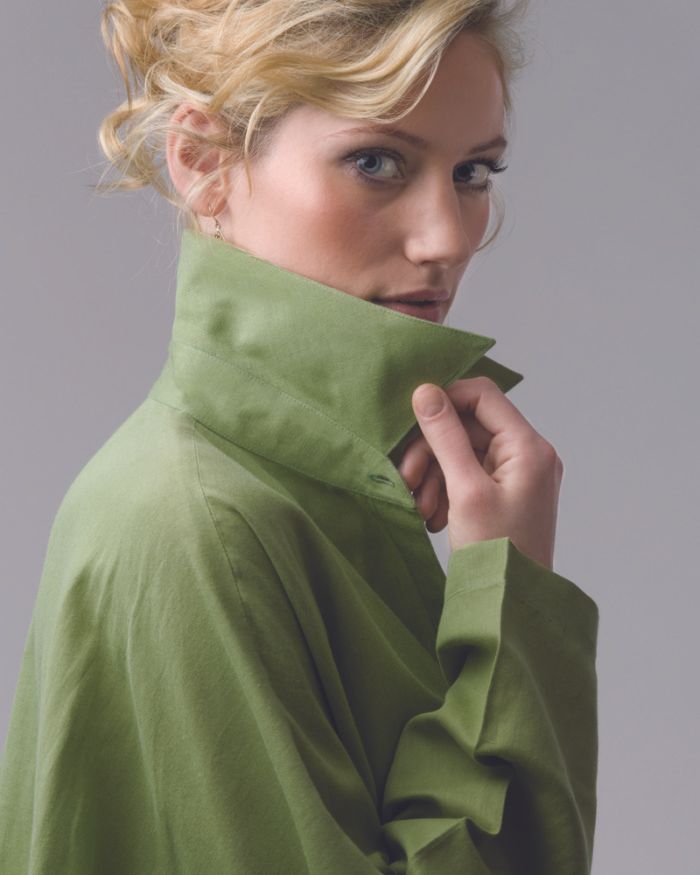 Collar bands on garments are prominent and should be sewn perfectly. For me, attaching a collar band is like building a house. The shirt is the foundation, the collar band is the walls, and the collar is the roof.
The problem with commercial patterns is that they often have you sew the collar band to the collar before attaching the shirt. This makes it hard to trim the excess fabric from the curves after it is sewn. And if too much fabric is removed before sewing it to the shirt, it ravels. With this method, the collar band is sewn to the shirt first, and all the excess material can be cut away.
While similar techniques have been used by many notable sewers, I wasn't fully satisfied with their methods when I taught them in a sewing class. After seeing what the students came up with, I continued to refine these techniques until I discovered a foolproof method. Here's a streamlined way to construct a banded collar completely by machine to achieve professional-looking results.
Prepare to sew
Before you begin sewing, apply interfacing to the collar band, accurately transfer all pattern markings, and mark the end curves. Preparation is key for sewing the collar band properly.
1 Interface the upper- and undercollar bands. Place each collar band wrong side up on the ironing board and compare them to the pattern piece. Fix any discrepancies before interfacing the bands' wrong sides.
2 Transfer the pattern markings. Mark dots and clip according to the pattern.

3 Mark end curves between the dots. Use a curved ruler or pocket template (CuttingLineDesigns.com) to draw the collar band front end curves on collar bands at the stitching line.
Attach the band
It is time to attach the collar band pieces to the…
Start your 14-day FREE trial to access this story.
Start your FREE trial today and get instant access to this article plus access to all Threads Insider content.
Start Your Free Trial
Already an Insider? Log in