Create a Foolproof Button-down Collar
How to get this classic detail just right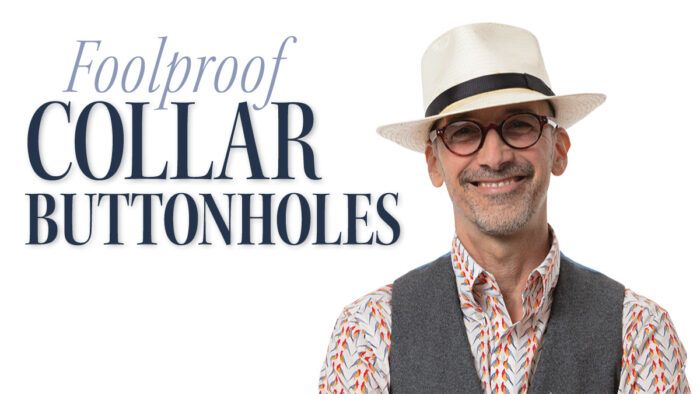 One of my favorite shirt styles is the button-down collar shirt. This style is most closely associated with the Oxford cloth button-down, known as the OCBD among traditional menswear enthusiasts. Variations on this collar style abound. The collar points can be short or long, the collar roll subtle or pronounced.
The button-down style likely originated in the late 19th century on the polo field, where the collar buttons served to prevent players' shirt collars from flapping up into their eyes. Today, button-down collar points are generally shorter and the dangers of one's collar points flapping into one's eyes virtually nonexistent. Yet the button-down collar continues to be popular. In this article, I'll explain how to create the collar look that epitomized Ivy League style and, among purists, remains the standard.
Photos of ready-to-wear button-down shirts can help you decide what style collar roll you prefer. The roll is the curve created by the collar's center-front edges when they are buttoned down, and it is mostly determined by the collar point length and button placement. You may notice on ready-to-wear shirts the collar roll varies by manufacturer. When you make your own shirt, the final look of the collar is up to you.
---
Choose a collar-point length
Button-down collar styles change
Shirt patterns from the major commercial pattern companies have often included a button-down collar variation. The collar-point length on these patterns has varied depending on the fashions of the period. In McCall's 6890 from 1979 (top), for example, the collar-point length measures approximately 3 inches. The 1950s Butterick 6319 shirt collar (middle) measures 3-1/2 inches from the collar point to the collar stand seamline, while Butterick 5897 from the 1970s (bottom) measures approximately 4-1/4 inches.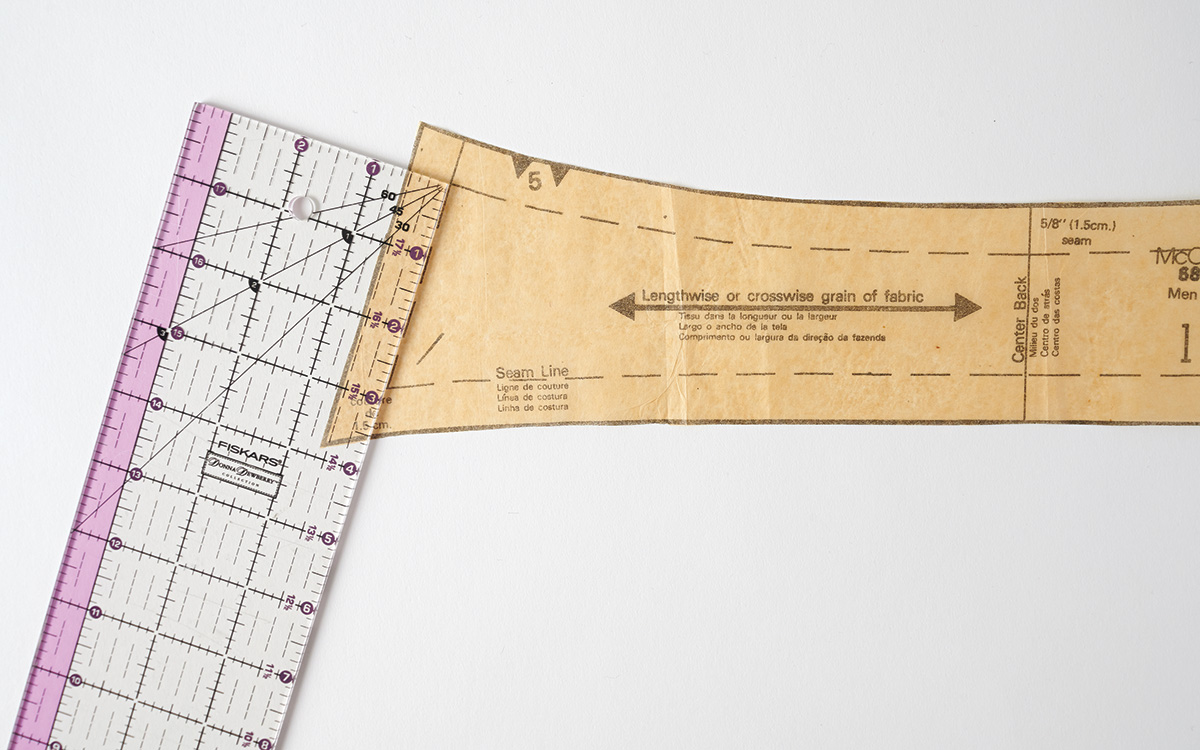 Consider the options

If the…
Start your 14-day FREE trial to access this story.
Start your FREE trial today and get instant access to this article plus access to all Threads Insider content.
Start Your Free Trial
Already an Insider? Log in