Creating Professional-Looking Flat-Felled Shirt Seams
Get smoother, neater results with this unconventional method.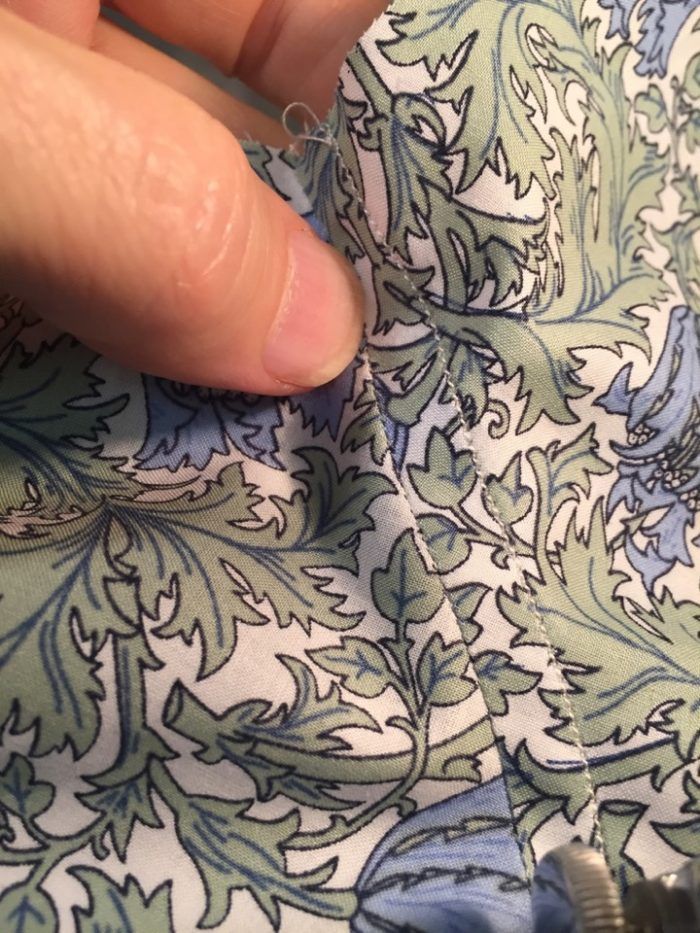 The flat-felled seam is an elegant seam finish, and you can learn to sew it masterfully to create professional-looking garments, especially shirts. Flat-felled seams are commonly used for the shirt armhole seam and the shirt sleeve and side seams.
When I first started making shirts, I used the method I learned from sewing books and commercial shirt patterns: Flat-felled seams are sewn with a 5/8-inch-wide seam allowance; one side is trimmed roughly in half; the wider side is folded over the narrower; and finally, the folded seam—with the wider side encasing the narrower—is topstitched along its outer edge, usually from the wrong side of the shirt. One of the big challenges to this method is that, given the curve of the armhole, trimming and folding is painstaking, and the folded seam allowances are difficult to anchor neatly before sewing. The result, particularly with delicate fabrics like fine cotton shirting or loosely woven fabrics prone to raveling, is often lumpy and uneven.
Alternative flat-felled seam
I learned an alternative method in a men's shirtmaking class at New York's Fashion Institute of Technology (FIT) taught by Mark-Evan Blackman, former chair of FIT's Menswear Design department. Professor Blackman's process is easier, requires less painstaking trimming, and yields a superior result. Below, I describe the steps involved. For the samples shown, I worked with 5/8-inch-wide seam allowances, just as one would while sewing a commercial shirt pattern.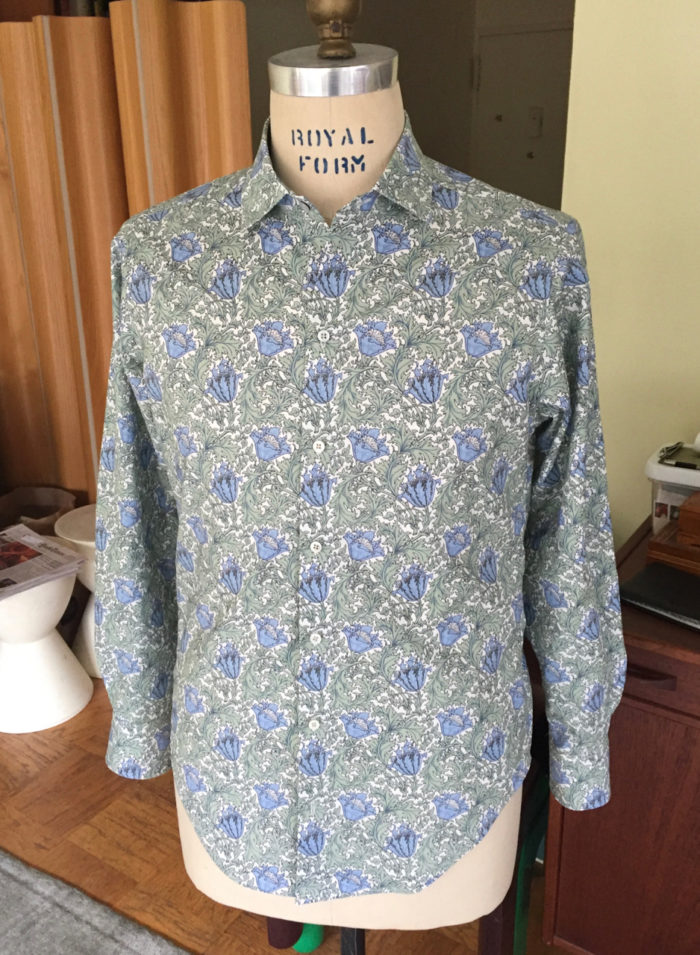 Note: The method I describe requires the sleeve be attached "in the flat," i.e., before the side and sleeve seams are sewn.
Finish the sleeve's armhole edge
1. Assemble the shirt body, which includes…
Start your 14-day FREE trial to access this story.
Start your FREE trial today and get instant access to this article plus access to all Threads Insider content.
Start Your Free Trial
Already an Insider? Log in