Learn to Fit with Your Sloper
It's a custom template for adjusting patterns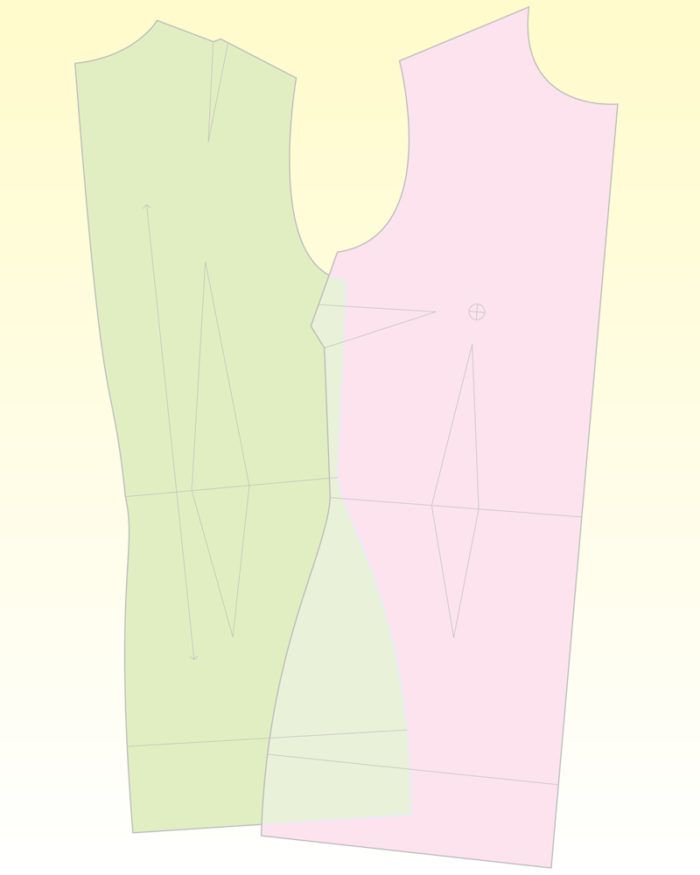 If you've created a sloper or moulage, you know your personalized pattern is an ideal base for drafting original patterns. However, if you're not adept at patternmaking, you can still get use from your sloper. Because a sloper or moulage is a pattern of your figure (plus ease in the case of a sloper), it's a great tool for adjusting commercial patterns. By directly comparing the sloper to a style pattern, you can make initial alterations that eliminate many fit problems at the pattern stage.
To begin, you will need a properly fitted sloper or moulage copied onto a clear plastic sheet. This transparent pattern functions as a reference guide, so you can change the commercial pattern as needed to reflect the dimensions, proportions, and shape of your figure. You will then sew and try on a muslin test garment and tweak any remaining fit issues. Transfer these changes to the pattern, and you are ready to move to fashion fabric.
This may seem like a lot of work, but once you grasp the process, you'll be able to adjust patterns in many styles confidently and efficiently. You'll spend less time overall in fitting, and more time sewing—and wearing—flattering, fashionable garments.
Prepare the sloper and pattern
A transparent plastic sloper can be overlaid on any pattern tissue for clear, easy adjustments.
Sloper vs. moulage
A moulage and a sloper are custom-fit patterns that can be used as the basis for new garment designs.
A moulage fits like a second skin, with no added wearing or design ease. It's useful for working with knit patterns or for tightly fitted bodices, such as those on evening gowns.
A sloper has some ease—1 inch to 3 inches, typically—for comfort rather than style. For any garment…
Start your 14-day FREE trial to access this story.
Start your FREE trial today and get instant access to this article plus access to all Threads Insider content.
Start Your Free Trial
Already an Insider? Log in