Threads Fitting Series Intro & Fitting a Torso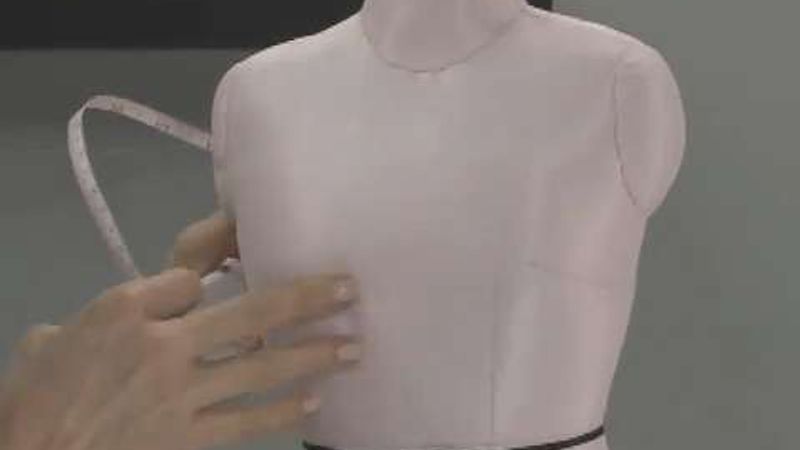 Threads
In this video tutorial about fitting a torso, former Threads Editor in Chief Amber Eden and Threads Contributing Editor Kenneth D. King explain how fitting is a balance between mobility and appearance. The lessons will form the foundation of skills and lessons for future installments in the Fit and Sew Tops project guide.
This video shows, step-by-step, how easy it can be to achieve a fit that's just right from top to bottom. You'll learn how to apply timeless techniques used by designers and professionals to solve fitting problems, make alterations for each body type, and achieve a flattering fit every time.
Discover the ins and outs of a great fit from neck to waist. In this video, the experts at Threads magazine demonstrate how to properly fit the torso—the foundation of any garment—and the best place to begin the fitting process. See the subtle fitting methods professionals use to get the right fit from neck to waist.
Other lessons in the fitting series are included in the Fit and Sew Tops project guide include:
Learn to fit the bust
Learn to fit your waist and hips
Learn to fit arms
This video is part of the Fit and Sew Tops project guide. While this installment focuses on basic torso adjustments, additional articles and videos in this chapter include lessons on learning to fit the bust, the waist and hips, and the arms. We hope you will continue to follow along with the rest of the chapter to keep developing your skills. Stay tuned for more articles.
---
Kenneth D. King, a Threads contributing editor, is a sewing and couture expert and an adjunct instructor at the Fashion Institute of Technology (FIT) in Manhattan. He also teaches at his studio in New York City and travels extensively in the United States, teaching fitting and couture sewing techniques. Kenneth produces one-of-a-kind, made-to-measure pieces for women and men, as well as limited-edition pieces for boutiques. His work is in the permanent collections of several museums, including the Victoria and Albert Museum in London, the Los Angeles County Museum of Art, and San Francisco's DeYoung Museum, as well as in many private collections. Kenneth was the 2013 recipient of the Association of Sewing and Design Professionals Lifetime Achievement Award.