Fix Shoulder Width and Sleeve Length in One Alteration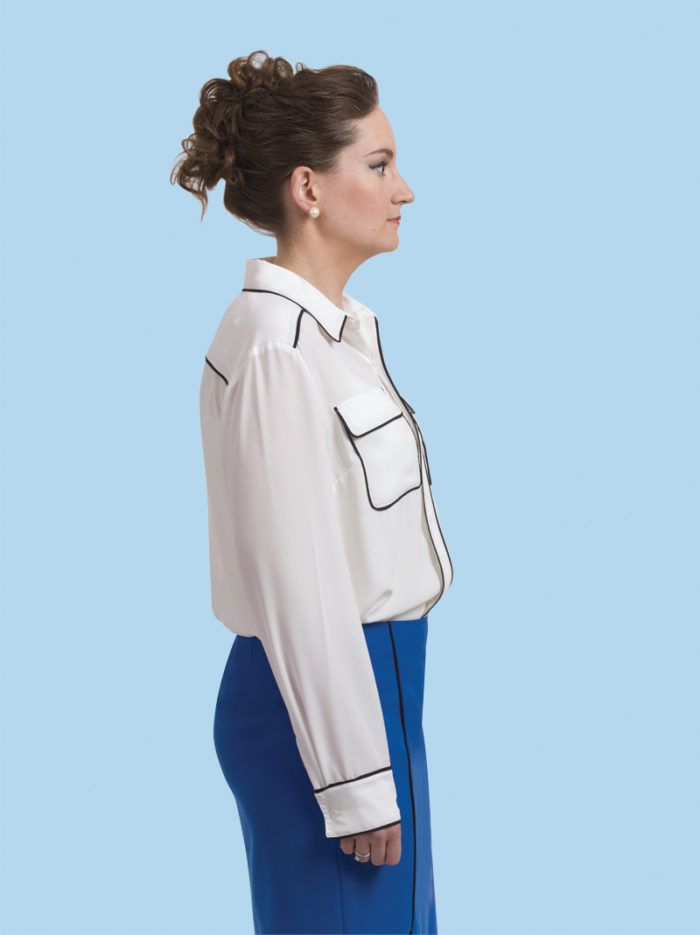 The secret to looking and feeling like an alterations pro is to take the time to identify problems and apply the correct solutions. Making a shoulder width and sleeve length alteration is tricky when it comes to diagnosing the true problems.
Cutting off too-long sleeves at the cuffs, when the real problem is the shoulder width, results in sleeves losing all proportion. If a blouse is too wide at the shoulders, the correct path is to narrow the shoulders before altering the sleeve length. While pin-fitting the shoulders, the sleeve length often magically corrects itself, and nothing more is needed. Fitting a blouse through the yoke is a perfect solution for correcting the shoulders and sleeves without compromising the bust circumference.
Whether working with a finished garment or a muslin, the steps are straightforward. Pin-fit the blouse with a friend's help, or guided by photos of yourself wearing the blouse; transfer the new stitching lines; align the new seams, and sew them together.
Style considerations for shoulder width and sleeve length alteration
The yoke-style blouse works for all bust sizes because the yoke-to-blouse seam can be opened to add or increase pleats, thus providing a way to alter the blouse without making the armhole bigger. This also enables narrowing the shoulders without making the bust circumference smaller.
Narrowing shoulders on a blouse style with a single shoulder seam that runs from neck to sleeve cap is more problematic. The yoke simplifies these adjustments and makes fitting this body type very easy.
Pin to fit for shoulder width and sleeve length alteration
Whether fitting a muslin or a blouse, pin-fitting works best if someone else places the pins. If this is not an option, start pinning with the blouse on, and then take off the blouse. Finish the pinning, and…
Start your 14-day FREE trial to access this story.
Start your FREE trial today and get instant access to this article plus access to all Threads Insider content.
Start Your Free Trial
Already an Insider? Log in