How to Sew Slot Seams
Highlight and bind seam in one process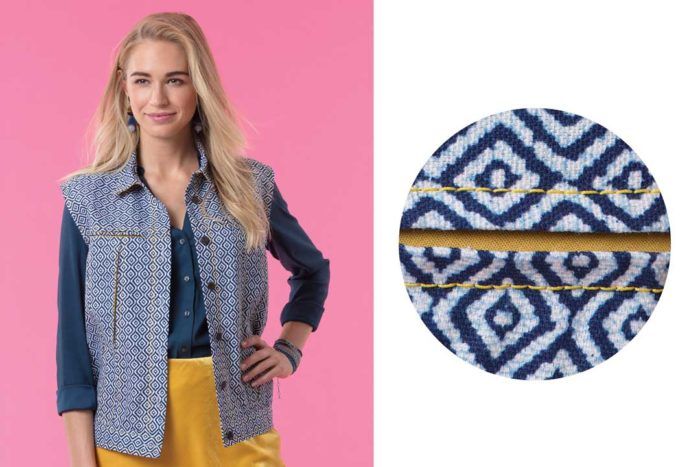 Decorative slot seams can add so much interest to a garment. Backed with a contrasting fabric underlay, these open seams call attention to a garment's style lines and to the sewer's skill. Slot seams are a surprisingly easy upgrade to a basic garment.
The slot seam becomes even more effective when it also creates a clean interior finish for an unlined garment. The underlay strip that fills the gap along the seamline can also bind the seam allowances on the garment's wrong side.
Choose a contrasting color, stripe, print, or metallic fabric for the slot underlay, as long as the fabric has two attractive faces. Think also of using contrasting thread for the topstitching. This slot seam can enhance a jacket, dress, skirt, or the side seams of pants. You can even apply it to make garments that are fully reversible.
1. Prepare the garment seams. Trim the seam allowances to 3⁄8 inch wide, and fuse a 3⁄8-inch-wide interfacing strip to the wrong side of the seam allowances. With right sides together, machine-baste the seam with a 3⁄8-inch-wide seam allowance. Press the allowances open.
2. Prepare the seam underlay strip. Cut a fabric strip 11⁄4 inches wide and the length of the seam. For straight seams, this maybe be cut on grain. For curved seams, cut it on the bias. Fold the strip lengthwise and press to mark the center.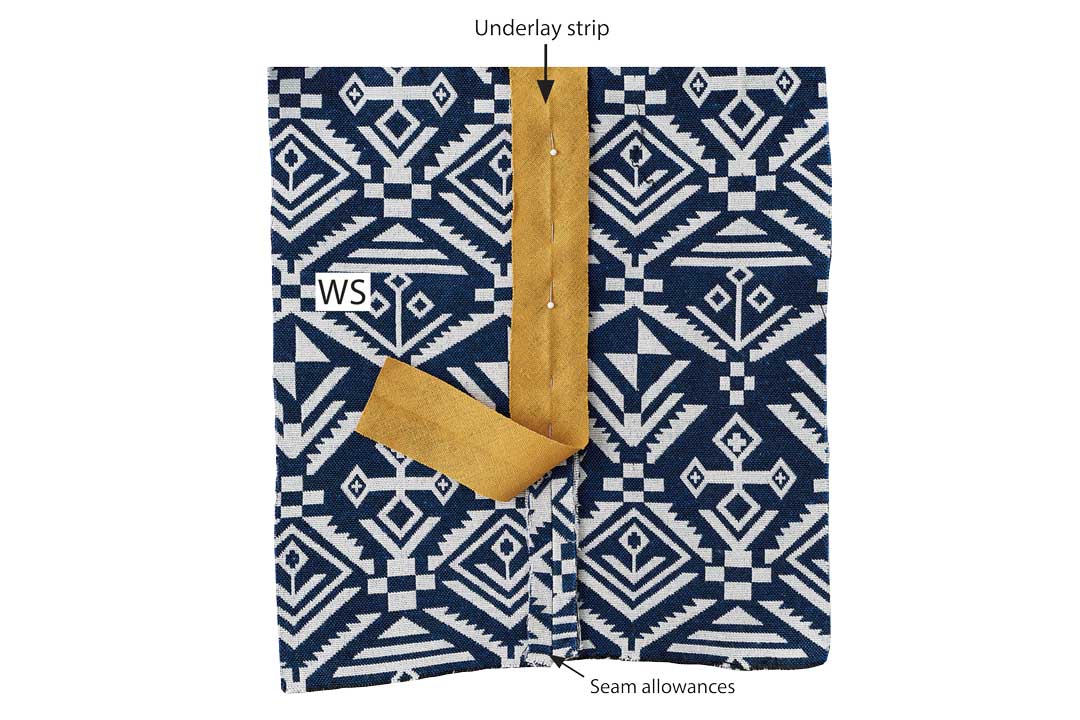 3. Pin the strip in place. Center the strip along the seamline, covering the seam allowances, and pin along the strip's center crease.
4. Enclose the first edge. Extend one seam allowance away from the garment, then fold and press the underlay strip over by 1⁄4 inch, to enclose the seam allowance's raw edge.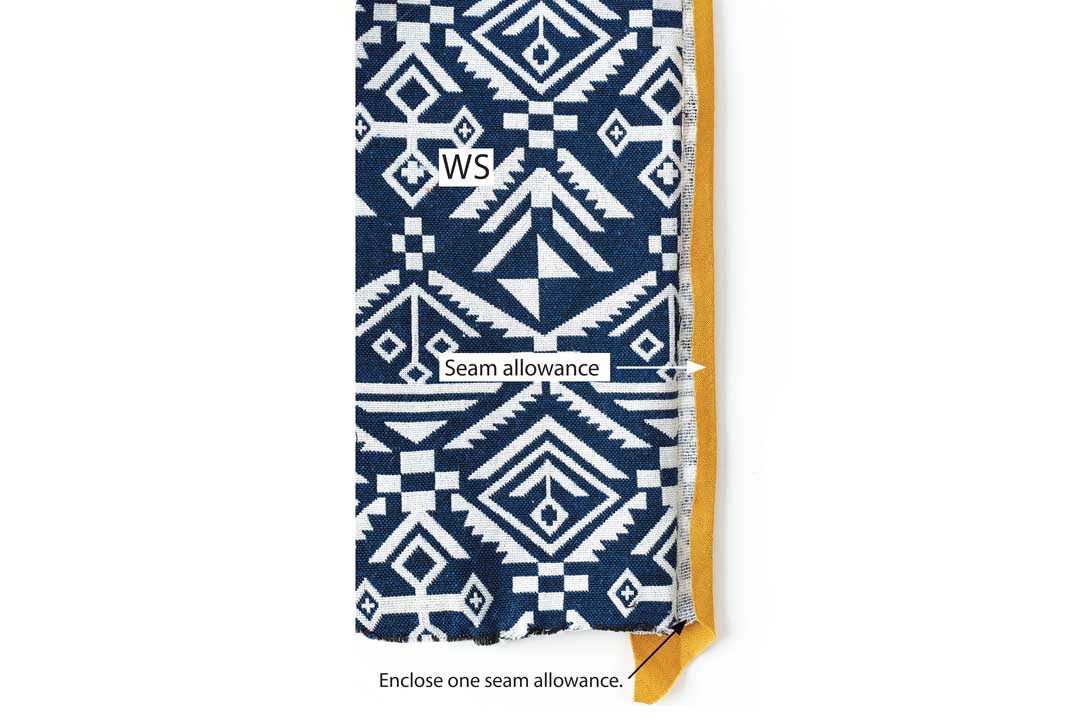 5. Pin the edge flat. Open the work and pin…
Start your 14-day FREE trial to access this story.
Start your FREE trial today and get instant access to this article plus access to all Threads Insider content.
Start Your Free Trial
Already an Insider? Log in