Make a Custom Lace Top
The hottest luxury fabric is simple to sew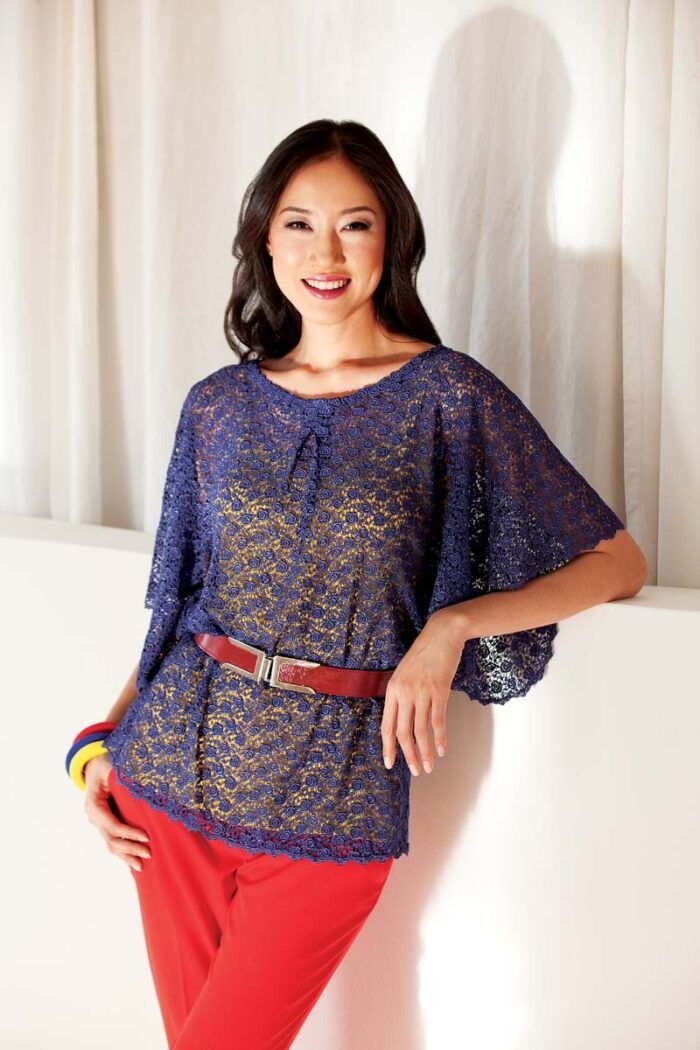 Lace is more popular than ever. In today's fashion, it is appropriate for either formal- or casual-wear, which makes it even more desirable to discover just how easy it is to sew. Get lace savvy by making the lovely top at right. You'll learn how to design and shape with nearly invisible seams and beautiful edges. Prepare yourself with a few key measurements before you buy the lace, and then follow these pages to get under way.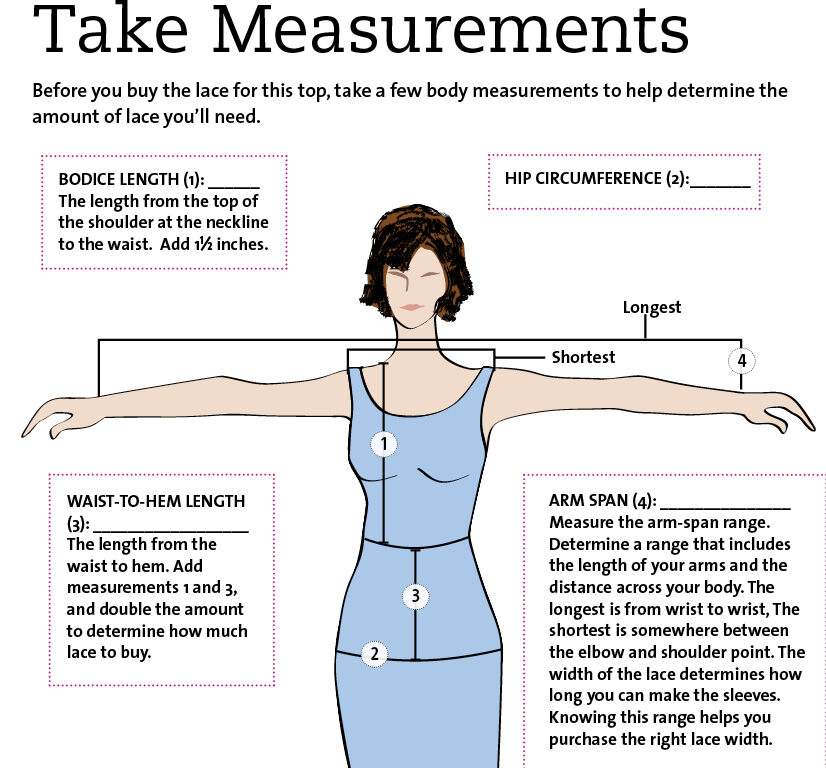 Map the Pattern on the Lace
This top is easy to make without a pattern. The key points are marked on the lace, and the top takes shape from there. Ideally, you use leftover border pieces to finish the hem and neckline. If you don't have enough leftover border to finish these areas, you can buy a narrow companion trim to use instead. Measure the hem and neckline circumferences to know how much trim to buy.
1. Fold the lace in quarters. Align the border edges for one fold and the top and bottom edges for the second fold. The fold lines define the shoulder and center front and back lines.
2. Mark the waistline. Measure the bodice length you took in "Take Measurements" along the border and down from the shoulder line fold. Mark that as the waistline (B) on all four edges.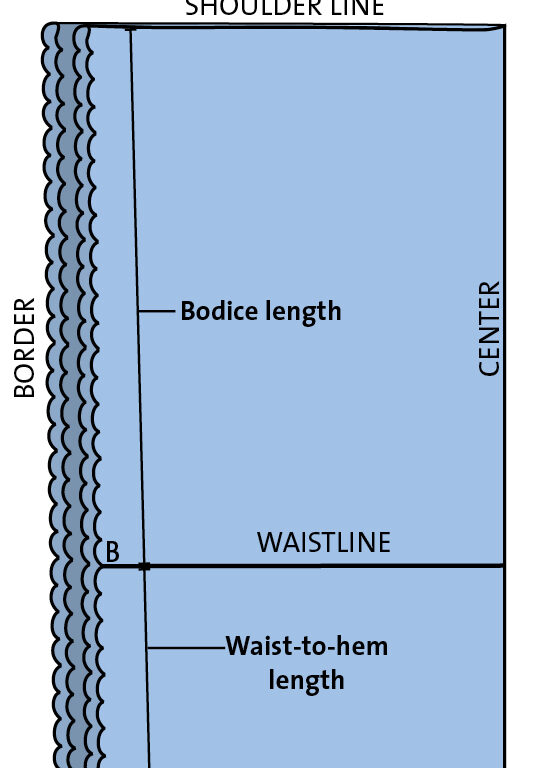 3. Baste the neckline area. Baste along the shoulder line fold for 6 inches on each side of the center. Then baste along the center fold for 6 inches on each side of the shoulder line.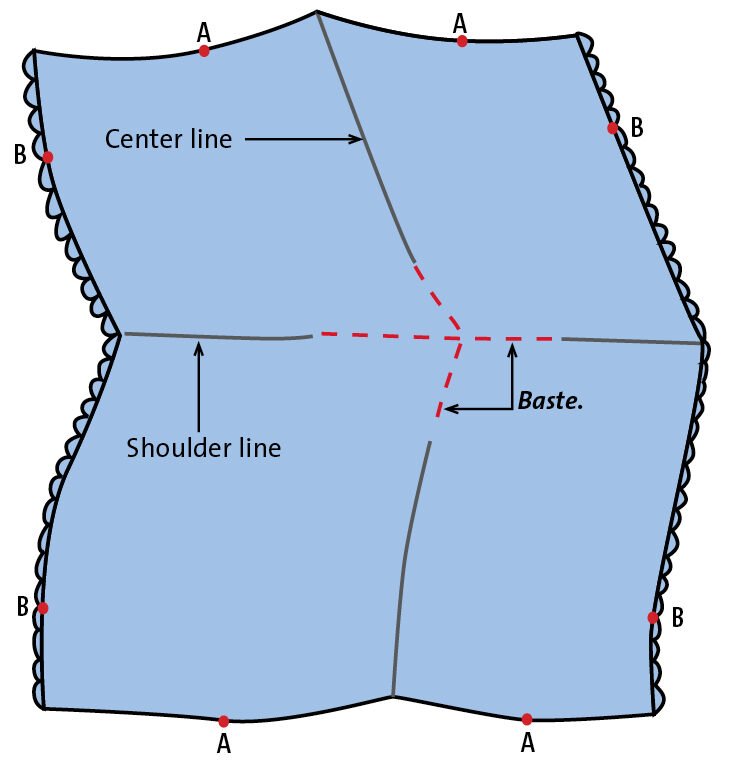 4. Establish the side seams. Add 4 to 6 inches to the hip circumference, and divide by 4. At the unfinished horizontal edges, measure and mark this distance (A) on each side of the centers front and back. On all four quadrants, baste a line…
Start your 14-day FREE trial to access this story.
Start your FREE trial today and get instant access to this article plus access to all Threads Insider content.
Start Your Free Trial
Already an Insider? Log in