Princess Seams and Other Treacherous Curves
Sewing an inside seam to an outside seam without puckering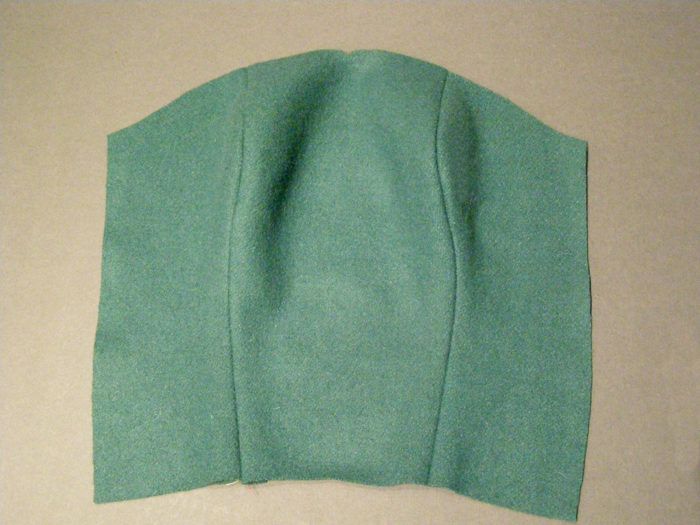 There seems to be some confusion about sewing an inside seam to an outside seam, without puckering one side or the other. I'm posting this, to help all of those people I've talked to, who have this question.
I'm sure this subject matter has been treated elsewhere, but my students say they have never seen it. So they all suggested I post it as a blog.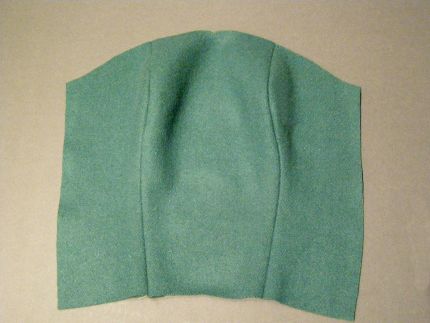 I'm using the front section of a bustier as my example here, because this was the class where the question of sewing princess seams came up.
First, some explanation about the phrases "inside curve" and "outside curve": In the photo shown, there is the center panel of the princess bodice, and the two side panels. Look at the bust area of the side panels, and compare them to the bust area of the center panel. In this case, the curve at the bust area on the side panels would be considered the "outside curve"–the curve projects out more. The curve at the bust area on the center panel would be regarded as the "inside curve", because it doesn't project out quite as far in comparison to the side panel curve–it's flatter, almost straight.

Get more fitting articles:

• To Get the Right Armhole, Fit the Bodice
• The Merits of a Basic Fitting Pattern
• On Fitting Sleeves
When looking at the two curves, if you measured the cut edge of the seam allowance on the inside curve, it would be shorter than the cut edge of the outside curve, seam lengths being equal. It is this situation we will compensate for in this demonstration, so the two seams will sew together, and press smoothly.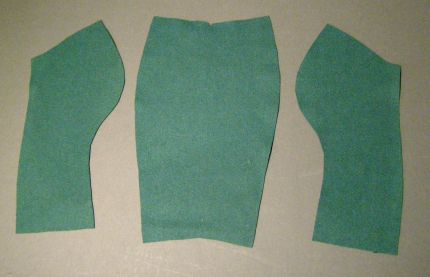 In our example, we will use a standard 5/8″ wide seam allowance.…
Start your 14-day FREE trial to access this story.
Start your FREE trial today and get instant access to this article plus access to all Threads Insider content.
Start Your Free Trial
Already an Insider? Log in