Remove Excess Fabric from the Neckline | Video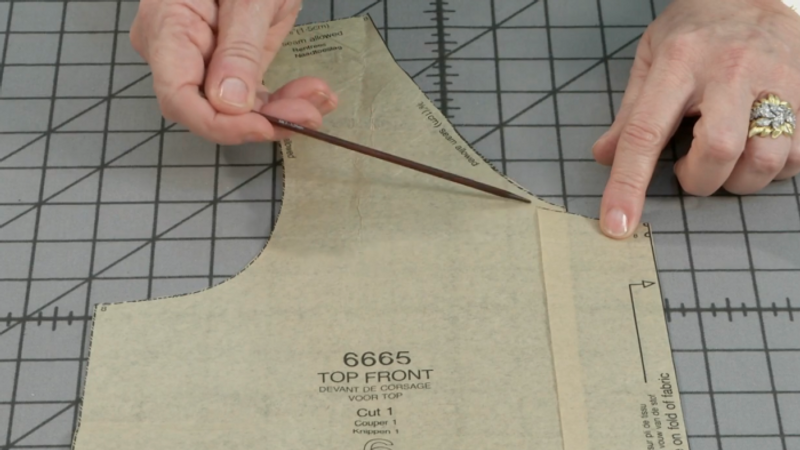 A common fit problem in garments with a round or scooped neckline is gaping along the neck edge. Threads Contributing Editor Louise Cutting offers two methods for reducing the excess neckline circumference in a pattern.
Remove from the center front
One approach calls for cutting a line from the pattern's neck edge to the hem, about 2 inches from center front and parallel to the grainline. Leave a hinge at the hemline. Overlap the strip's neckline end by half the total amount of excess you wish to remove. This eliminates a gap that's near center front or the lower curve of the neckline.
Remove near the shoulder
The other approach removes excess a little higher up the neckline, closer to the shoulder seam. Make a cut across the shoulder portion of the pattern, from the neckline to the about halfway up the armscye, leaving a hinge at the armscye edge. Overlap the shoulder portion by half the needed reduction.
In both cases, redraw the neckline edge for a smooth curve. Adjust any facing or binding patterns to match the new neckline shape.